In a recent McKinsey article, the renowned consulting firm did a deep dive on a topic that's close to our hearts: the challenges—and opportunities—that retailers are already facing this holiday season. According to their survey, consumer spending in the 4th quarter is likely to be 7% higher than Q4 2020, with consumer spending continuing to rise and e-commerce continuing to explode.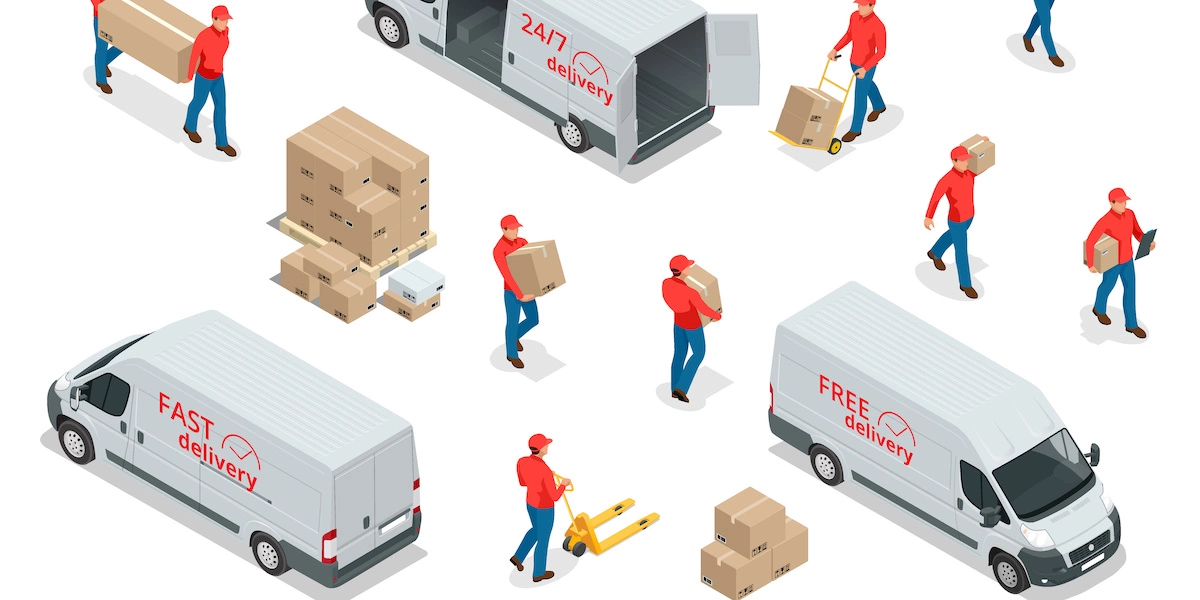 But this isn't a run-of-the-mill boost in spending—shoppers are doing their holiday shopping earlier than ever "because they anticipate shortages, longer shipping times, and unexpected supply-chain challenges related to COVID-19." The effect? Customer loyalty is increasingly a thing of the past—the study noted that a significant majority of shoppers had recently encountered stock outs while shopping, and "70 percent (had) switched retailers or brands instead (of waiting for the item to be back in stock)."
Retailers across the board—from furniture and appliance sellers to e-commerce enterprises— already know how hard it is to retain a customer's business. It requires not just great products and prices, but great delivery experiences as well. In 2021 more than ever, providing those great delivery experiences is non-negotiable.
What Are This Year's Top Holiday Retail Challenges?
DispatchTrack has been in the business of boosting customer loyalty by improving delivery experiences for more than a decade now. And as these new challenges come into focus, our commitment to solving last mile delivery challenges is stronger than ever.
Again, the folks at McKinsey saw a lot of room for optimism and some real opportunities for retailers—and they've got some recommendations for how best to capitalize on the increase in spending. We think a lot of those recommendations are spot on, and it just so happens that we have the technology to help you implement them.

Recommendations for Surviving Holiday Last Mile Delivery Challenges
"Communicate early and often"
This is a big one. McKinsey notes: "Since consumers won't hesitate to shop elsewhere if they can't find the products they seek, fulfillment will be critical." They go on to stress the importance of communicating proactively about inventory levels and potential supply chain disruptions—but we'd actually go a step further and say that communicating throughout the entire delivery experience is critical.
How DispatchTrack Helps with Communication:
Our customer communication functionality is at the heart of our platform. We make it easy to automatically send out calls, texts, and emails to your customers before, during, and after the delivery. This includes confirmation requests for time windows, reminders the day before a delivery, and live ETA alerts as the truck goes along its route.
By itself, this is a powerful way to make sure that customers don't have to call in to get delivery updates and are actually home to receive their orders (both huge cost optimization opportunities), but when you combine it with real-time last mile visibility it becomes a powerful combination for beating the holiday capacity crunch.
At a high level, DispatchTrack offers:
Live order status updates from drivers in the field at every step of the delivery process
Real-time data streams for each driver, asset, and delivery
Automated system alerts for specified delivery exceptions
Two-way communication between dispatchers and customers.
This means that when there's a potential hiccup or delay in the delivery process—whether that's an out-of-stock item or a delayed delivery—you can immediately spot it and work to remedy the situation. When you call your customers proactively, before they've even realized there's an issue, you can work to meet their needs even when things don't go exactly according to plan. This kind of continuous communication creates customer experiences that keep consumers loyal even in the face of disruptions.
"Get creative to drive meaningful experience"
We couldn't have said it better ourselves: "Retailers should consider prioritizing a positive and meaningful customer experience to strengthen their brand and reputation as they anticipate challenges ahead of the season." For McKinsey, this includes things like providing discounts to folks whose orders have been delayed—but the principle is broadly applicable and similar to one we talked about above.
How DispatchTrack Powers Meaningful Customer Experiences:
DispatchTrack's cloud-based last mile delivery solution gives you the power to carefully craft customer experiences that reflect your brand in a powerful way. For starters, we let our users customize every communication that comes from our system with their branding and messaging. This means that every text or email message is an extension of your brand experience, right down to the level of your corporate color scheme and exact word choice.
When your fulfillment process is an extension of your brand, you offer customers a reason to stay engaged. Not only do these communications give them real-time updates on their orders—helping them to stay confident and empowered when it comes to receiving their purchases—they also offer customers the feeling that they're being taken care of. This extends to damage control if there's an unexpected product outage. Again, we give you the ability to spot problems before they reach the customers with our real-time visibility tools, so you can stay ahead of the game even when the chaos of the holiday season encroaches.
"Face supply-chain pain with short-term fixes and long-term planning"
There's a lot you can take from McKinsey's last words of advice, but we particularly like the idea of "building greater real-time visibility into inventory positions across the supply chain." Simply put, the best way to make sure the entire supply chain runs smoothly is to have a clear view of each order, truck, item, and touchpoint at all times. If any part of your fulfillment process is a black box, you're setting yourself up for late deliveries and disgruntled customers. Conversely, the more insight you have into what's happening to each product on its way to the end customer, the more you can turn fast, accurate, predictable deliveries into a competitive advantage in a time of high stress for shoppers and retailers alike.
How DispatchTrack Improves Supply Chain Visibility
Supply chain visibility isn't just about collecting the right data, it's about making that data accessible. That's why in addition to collecting data from every touchpoint on the last mile chain in real time, DispatchTrack's platform also makes a point of displaying that data in a way that makes it easy to understand how your deliveries are going at a glance.
With our real-time visibility dashboard, you can see every service unit, route, and order from a single screen. You can see the ETA provided to the customer for each stop, and the system makes it obvious when a truck is running behind schedule. You can also visualize the proof of delivery from each completed (or partially completed) delivery from the same screen in order to get a clear, visual insight into how the deliveries are unfolding.
Crucially, the real-time visibility dashboard also provides an exception management tab that automatically highlights delivery exceptions (e.g. late, failed, or incomplete deliveries) and gives you the last mile tracking capabilities to see whether anyone has reached out to the customer yet. We also offer system alerts for exceptions, and in the past we can integrate these alerts into other supply chain management, point of sale, inventory management, or even sales software to make sure they immediately reach the right person.
The result of this emphasis of accessing the right data at the right time is that retailers can boost the efficiency of their last mile operations while keeping customers from jumping ship. We give you the tools you need to decrease customer not-at-homes, reduce where's-my-order calls, minimize product damage and the repeat delivery attempts that cause them, and ultimately overcome the challenges that are making retail delivery so difficult this year.
With consumers spending more and earlier than ever this holiday season, there are a lot of things that can go right for retailers—just as there are a lot of potential pitfalls. Luckily, DispatchTrack's last mile delivery optimization platform is designed to help retailers delight and retain their customers with predictable, streamlined delivery experiences.