Large fleets can encompass hundreds or even thousands of vehicles, cover a large area, and manage a host of drivers in multiple states. Their large size also means that these fleets experience unique fleet management challenges and constraints. The key to overcoming these challenges? Investing in the right logistics routing software.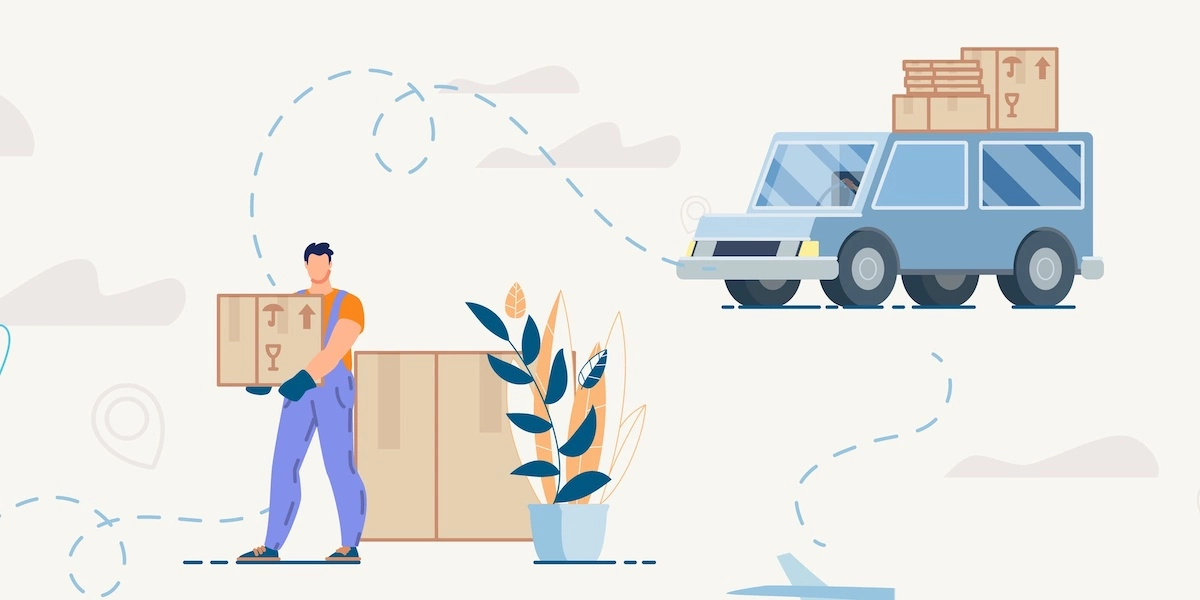 Logistics routing software enables you to find the most optimal and cost-effective routes to help reduce mileage and lower overall operating costs. It allows you to make last-minute changes so you can meet their promised delivery time windows, and it can help ensure that it's easy to match the best-suited resources to the right jobs.
Advanced solutions in this area can go well beyond providing cost-effective routes. The right truck routing software will offer an end-to-end approach to helping you overcome the challenges involved in running enterprise-size fleets. The question is: how should it actually do that?
What Should Your Logistics Routing Software Do?
Maximize Fleet Assets
The larger your business, the more resources and assets you have to manage. This means fleet managers face an extra burden in managing and utilizing the fleet's assets and resources effectively. Oftentimes, large fleets can't make use of their assets optimally, which can result in higher operating costs.
The right logistics route planning software helps companies by recovering unused capacity. With AI-powered route optimization, you can make sure that you're getting the most out of the trucks and drivers that you already have. From there, you can make data-driven decisions regarding additional vehicle acquisition, the kind of vehicle to purchase, and disposal of current vehicles—rather than buying up vehicles to boost capacity when you don't need to. Maximizing the use of fleet resources in this way is an excellent method of improving your company's bottom line.
Eliminate Information Overload
Companies owning hundreds or thousands of vehicles will invariably generate massive amounts of data. This means that fleet managers are receiving tons of updates hourly—with thousands of data points crossing the fleet manager's desk daily.
That's why the right last mile software for large enterprises offers tools to make these data streams manageable. This might mean filtering less relevant information and only showing the important data, or enabling managers to customize filters so they can access specific information that is of high value. This is partially a question of reporting capabilities, but it's also a matter of UX—a solution that's truly designed with the needs of large fleets in mind should be able to make sure that the most critical data is available at a glance whenever you log in.
Likewise, an advanced solution allows businesses to establish and customize unique business rules and constraints. That way, managers will receive alerts in real-time when these rules are breached. Naturally, keeping track of hundreds and thousands of vehicles will lead to tons of alerts, which is why the best route optimization software offers functionality for triaging those alerts and easily resolving exceptions in the field.

Power Quick Problem Solving
Fleet managers running large operations sometimes have problems spotting small issues. These problems, however, if left unnoticed for a long time can become major incidents or crises with serious consequences.
The right solution allows enterprises to prioritize real-time, end-to-end last mile visibility and data integration (including live order status updates from drivers in the field) to ensure that delivery exceptions are spotted immediately. Managers can then quickly address the issue before they blow out of proportion.
Help Expand Your Geographical Coverage
Large commercial fleets often manage geographically dispersed assets and teams, even across state lines. This can present communication and tracking problems for fleet managers, and it adds operational complexity across the board. When you can cut through that complexity, you can manage larger geographical areas with ease. For instance, if you have a solution that enables you to use what-if scenarios to model potential expansions into new markets, you can make data-driven decisions and roll out new areas of coverage without incurring undue risk. To make this possible, your software needs to have AI-powered strategic planning capabilities.
Offer Robust Data Integration
Companies running large fleet operations tend to use many disparate information systems, many of which cannot function together efficiently and seamlessly. Software solutions that can't be integrated effectively will reduce teams' productivity, since data has to be either transferred manually between applications or entered multiple times.
Advanced logistics solutions allow seamless, easy integration with enterprise systems. Solution providers with a solid track record in logistics software development should also offer great customer support for their clients. The right solution provider will work with the client's internal teams so the routing logistics software can communicate easily with current enterprise solutions.
Minimize Unauthorized Use of Assets
All fleets deal, on some level, with the problem of misuse of company resources. Larger fleets typically experience more drivers using vehicles outside of designated areas or work hours, to say nothing of problematic driver behaviors like harsh braking. This issue isn't unique to enterprises, of course, but managing it can be difficult to scale without the right tool.
Luckily, your logistics routing software can help minimize the unauthorized use of company assets, track unsafe driver behavior, and even help automate reporting for things like fuel tax and hours of service compliance. How? Via telematics integration. At a high level, the information the solution gathers will be displayed in an on-screen dashboard in easily digestible formats, so stakeholders can monitor the fleet's overall performance against established key performance indicators. Advanced solutions also enable users to break down data sets according to divisions or teams so managers can easily spot trends and identify areas of improvement easily.
Scale Seamlessly
Often companies have a hard time expanding their operations due to the limitations of their solutions. Route management software for large enterprises should easily support your business's growth as it expands to new areas or adds more vehicles and drivers. An easily scalable software solution can leverage cloud computing to ensure that you never suffer from lack of computing power or inability to spin up new features or capabilities.
Large fleets have unique requirements and challenges. That's why it's so important to find logistics routing software that can support your needs even as you grow your operations.