On-demand services are changing the way businesses serve their customers. According to research by Rockbridge, these services are expected to grow, as evidenced by the 18 percent on-demand economy growth of 2019. The figure isn't surprising as more businesses invested on their on-demand platform for their service offerings, and more are expected to follow.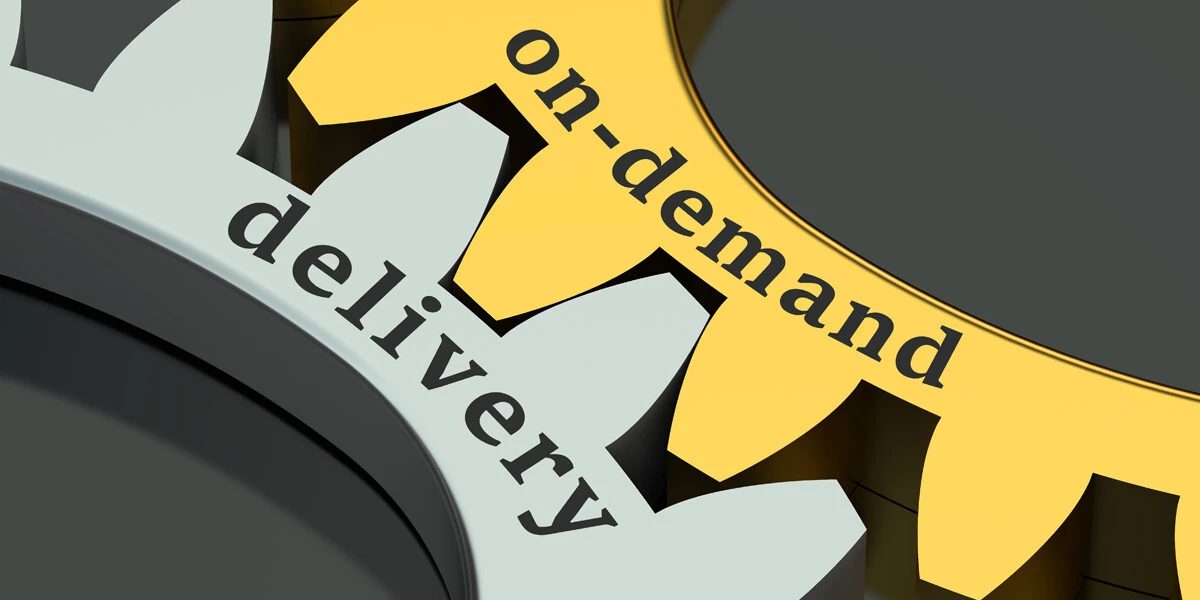 So, what else can we expect from the on-demand economy moving forward? Below are the on-demand services trends of 2020 and beyond every entrepreneur should know.
More Workers Will Enter On-demand Businesses
Businesses can expect more workers to join on-demand marketplaces in the next few years, given the attractiveness of having a stable income while gaining some flexibility in their work hours.
More Consumers Will Use On-demand Service Apps
Various industries have already invested in the on-demand economy of apps and services. But the most significant share of the on-demand work will be from the services sectors such as food deliveries and transportation. After all, consumers these days are much more comfortable using on-demand apps and are expected to start using the apps in other service-related industries.
To illustrate this trend, take the app Tonquin, a service highly similar to Uber, but for the auto parts industry. Tonquin was created to connect customers to auto part dealerships and stores, making it the Uber of auto parts fulfillment. Consumers or repairs shops in need of a replacement part can place their orders, and the app will automatically source the part and connect to a local driver to pick-up and deliver.
This trend is an example of why there's a major expected growth spurt in the on-demand economy workforce. As more on-demand businesses open and serve new sectors and industries, then it follows that more workers are needed.
Increased Need for Background Checks
On-demand platforms are encroaching on various areas of consumer's needs and lives, giving rise to more on-demand app legal intricacies and clearance. Thus, we can expect an increased demand for background checking services.
Consider Hello Sitter, an on-demand app as an example. This platform offers convenience to parents by helping them find a babysitter in New York City. As one company discovered, customers are hesitant to use the app if no background checks were conducted on the babysitters made available through the app.
The increasing demand for background checks is also supported by the demand for the service provider, Checkr, which offers accurate, fast background checks for businesses operating in the on-demand economy. Checkr says that it has already conducted more than 42 million background checks.
Businesses will do well to realize the value of background checks for their partners. More so, since any on-demand service platform is unlikely to attract a large share of the market if users don't feel secure using the services.
Higher Demand for Skilled Workers
We can expect a higher demand for skilled workers as the on-demand economy expands to various industries and sectors. Plus, the expected surge of these platform's users, especially in medicine and healthcare industries, will create a need for professional and licensed practitioners.
One good example is FriendHealth, a patient home care provider where users can reach out to a nurse to request urgent care. Nurses under FriendHealth can handle various health needs and can schedule an online consultation with a physician quickly if they feel that a situation requires the attention of a doctor. This is a good illustration of how on-demand services will require more skilled workers as services become more specialized.
More Demand for App Builders
There has been an increasing demand for mobile app developers. As more businesses move towards the on-demand economy, we can also expect higher demand for delivery app builders, whose skills are more specialized than ordinary mobile app developers. Because on-demand apps need to connect with many network users while matching to service providers quickly, they are technically more advanced than an average mobile app.
The on-demand economy is growing at a fast pace, promising a bigger market share to many businesses. Fortunately for businesses, some restructuring within the organization and investments in an always-on platform can quickly help them take advantage of the on-demand economy.