Logistics plays a crucial role in modern society. The success or failure of enterprises depends at least in large part on their ability to ensure operational efficiency in logistics and meet customers' demands. Thus, businesses that have a streamlined and well-functioning supply chain are more likely to be competitive in the current uncertain market conditions. The key to achieving an efficient supply chain? Investing in freight management software.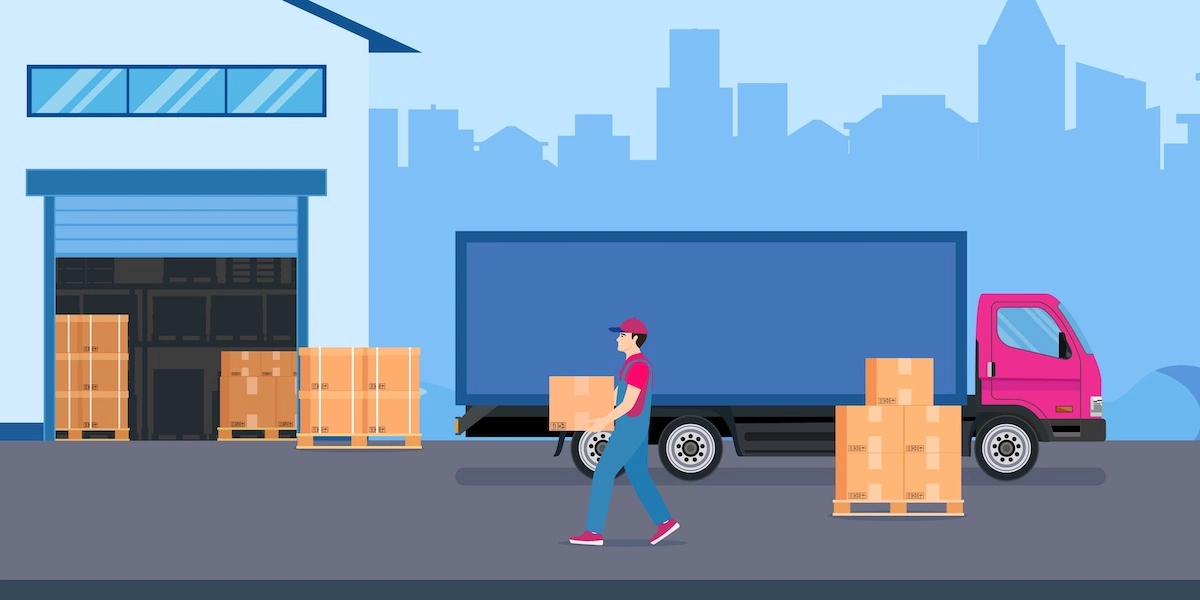 Freight management software can help you execute deliveries more seamlessly and efficiently. This kind solution will go a long way in improving visibility among internal teams as well, and, importantly, it can function as a central management system for transportation matters.
How Freight Management Software Works
Transporting goods to different points is inherently complex. And companies that still rely on the conventional processes are likely seeing their operating costs go up, their drivers churning, and their customer satisfaction scores dropping.
Luckily, freight management software can offer numerous capabilities for automating manual processes so businesses can manage logistics more efficiently:
Route optimization
Companies that are still relying on spreadsheets, navigation apps, or pen and paper for route planning are bound to see high numbers of missed, failed, and late deliveries. It's more efficient by far to let a freight solution automate route planning to find the most cost-effective routes in a matter of seconds. Some modern freight management solutions that run on machine learning and artificial intelligence can learn from previous routes to improve accuracy over time. Optimizing routes will enable your company to cut down fuel costs and save time.
Cost estimates
The software should be able to calculate delivery cost estimates on a per-delivery or per-stop basis, according to distance, time, etc. This gives you improved visibility into which stops and types of stops are most profitable, so that you can optimize your last mile logistics to do more of what works and less of what doesn't.
Real-time visibility
Real-time visibility is crucial in transportation—without it, fleet managers and dispatchers are flying blind on the day of delivery. Monitoring drivers and vehicles is useful in spotting delivery exceptions, responding to customer requests and inquiries, and making last-minute adjustments to driver assignments and routes. Plus, real-time visibility is key to providing customers with accurate and expected time of arrival over the course of the day. Freight management software can make this possible by way of a single-pane-of-glass visibility dashboard that automatically takes in real-time information from drivers in the field.
Efficient communication
Your software should also pave the way for efficient communication among back-office employees, drivers, and customers. Efficient communication minimizes missed or delayed deliveries. On the flipside, if you have to pick up the phone every time you need a status update, you're stuck spending more time and resources than necessary.
Contract management
The right platform should also enable you to generate billing and settlement reports for clients, customers, and drivers/carriers based on data collected on the day of delivery. Here, your contract details would be configured based on which driver or client was involved in the delivery, and the software would automatically generate documentation that could be used by your accounting software.

Data analytics
Naturally, freight management software can also offer businesses useful data insights, allowing executives and managers to spot trends and areas for improvement.
What to Look for in Freight Management Software
Not all freight management solutions are created equal, which is why businesses should take the time to research and seek out software that can cater to all of their needs. It's important to have a solution that offers the following:
Integration with Current Systems and IT Infrastructure
Your freight management solution must streamline operations instead of creating problems for existing workflows. As such, businesses must choose a solution that plays nicely with other tools. The new software should create synergy by allowing sharing of information with other systems and software.
Accurate Reporting and Analytics
Improving transportation and logistics requires accurate reporting. The freight management solution should be able to collect more data and make that data easy to access. It should also provide customized reports that are easily digestible to address the enterprise's unique challenges and requirements.
Scalability
Your freight management system should allow enterprises to scale up as needed. It's not enough to have software that can help manage regular delivery volumes as companies also need a solution that can handle peak demand. Simply put, this means opting for SaaS technology that isn't restricted by your on-site hardware limitations.
Cloud-Based System
Of course, scalability isn't the only advantage of SaaS solutions. A cloud-based solution can be more practical and cost-effective, since you don't have to spend money hosting servers in-house and continuously upgrading by hand.
Machine Learning and Artificial Intelligence
Machine learning analyzes a massive amount of data in just a matter of seconds while artificial intelligence (AI) identifies issues in real-time and offers recommendations on actions to take. Machine learning also enables businesses to maximize their assets to cut down costs and enhance transportation workflows by learning from previous deliveries.
Track Record and Customer Support
Aside from checking the software's features and benefits, you should also look at the track record of the software provider. You may want to choose one that has been serving the needs of companies from various industries for a long period of time.
It's equally important for companies to select a software provider that is highly responsive to technical support issues with a team of experts that can look at issues quickly. Implementing a new software requires some period of adjustment for users, which means that technical support is a must-have during this phase. Businesses should keep in mind that post-sales support service is an essential component of the software vendor's technical expertise.
The logistics and transportation industry is facing massive challenges and evolving at a fast rate. To overcome challenges and adapt to this more competitive business landscape, enterprises must choose the right technological tools that will serve as a partner in achieving the company's goals. That means adopting the right freight management software.