With the arrival of on demand delivery services, consumer expectations about cost, speed, and convenience have dramatically changed. The on demand delivery market presents new challenges for businesses: Giants like Uber and Amazon have revolutionized the industry, while customers' appetite for on demand delivery apps just keeps increasing. Customers are no longer content waiting to receive their orders. They want their orders immediately, and they'll go out of their way to patronize companies that can make that happen.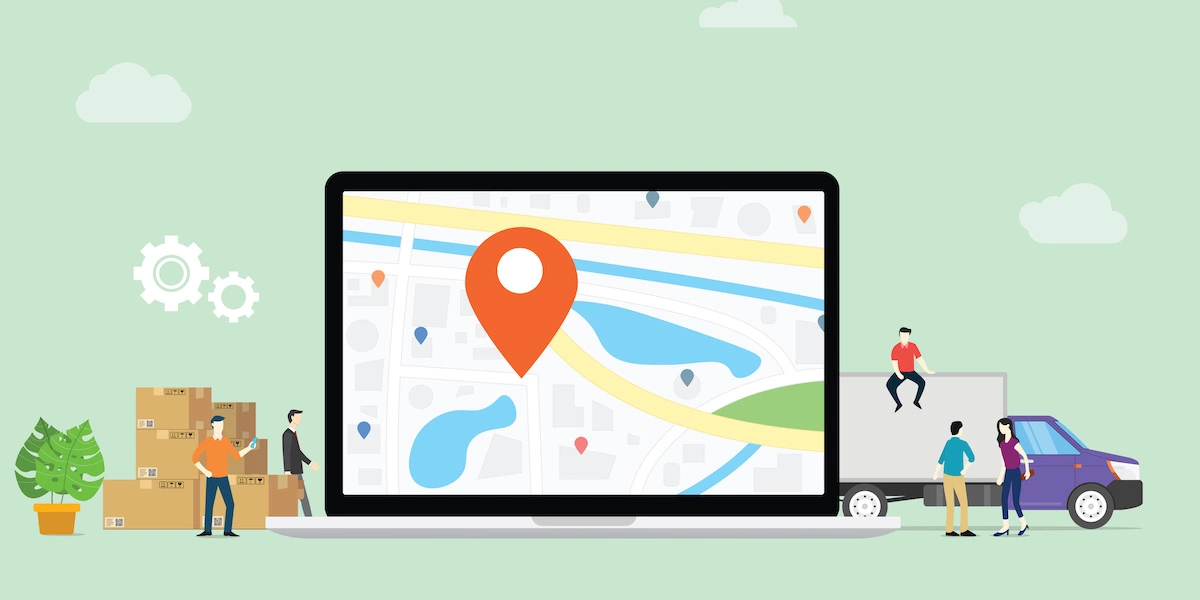 That's why on demand delivery service is becoming an essential element of modern life. Today, more than half of urban customers expect local delivery in one hour and a large percentage of younger shoppers regardless of location expect the same. Today, 99 percent of retailers aim to offer same-day deliveries within the next three years, and many of them hope to offer 30-minute delivery as well.
The question is: what kind of technology do you need in order to make that possible?
Understanding On Demand Delivery Services
With on demand delivery, restaurants, retailers, grocery stores, manufacturers, and others can deliver orders quickly and without advance notice. A major reason for the popularity of on demand services has been the commodification of on demand delivery apps, along with the rise of eCommerce as a result of COVID-19.
Unfortunately, not all enterprises have been able to offer on demand delivery services successfully. Why? Because grappling with the complexity of the processes involved is no mean feat. To successfully provide on demand delivery services, you need to integrate all of your systems, workflows, and resources across the last mile of the supply chain. You need to create efficient and streamlined, efficient processes to ensure that your teams can fulfill orders on time and keep up with the increasing clamor of shoppers for on demand delivery services.
How The Right On Demand Delivery Solution Helps
In today's on demand delivery market, companies need to have the right last mile logistics software to enable them to meet the increasing demand for quick and reliable deliveries while cutting down last mile delivery costs and offering enhanced customer experiences. An on demand delivery solution helps make that possible in a few different ways:
Automation
We all know that money isn't the only precious commodity we have—time is just as valuable in the modern economy. When you cannot meet the demands of your customers for quick delivery services, you are likely to lose them. Therefore, you should aim to automate every possible area of the on demand delivery process including driver and customer interaction and backend systems.
A robust on demand delivery solution should offer automated dispatching and route planning, enabling you to set up business rules aligned with your goals and parameters related to volume and cost, among others. Auto dispatching and route optimization features should also automatically determine the right driver for each order. In an on-demand delivery context, this can tend to be somewhat of a moving target.
To be successful, you need to be able to make delivery decisions in real-time—and then successfully execute on them, all of which is impossible if you're poring over spreadsheets or digging through multiple different solutions to find the data you want. This all requires automated processes, as well as real-time integration of all of the systems involved, including those of your third-party providers.
Visibility over drivers and data
It is important to have visibility across the entire last mile delivery process regardless of the fulfillment model if you want to deliver more quickly. By doing so, you can maximize your existing delivery services and resources to meet the demand for quick deliveries.

For example, if you want to handle same-day pickups for retail orders, it is imperative to know where the inventory should be sourced and whether the warehouse or store associates can locate it in time for pickup.
For ship from store orders, the same rules apply: everything needs to be synchronized, which means that all data must be collected centrally. You should particularly consider this if your company deals with delivery service providers.
Enterprises can also streamline their delivery operations and save time if they have both granular data on drivers and high-level data on delivery fleets. When you can keep track of delivery fulfillment with features like real-time driver tracking apps and digital proof of delivery, you can reduce the amount of work done by the customer support teams. If deliveries didn't happen, customer teams can easily explain why. Once you have this level of visibility, you can make the right decisions in the moment to make on demand delivery services possible.
Tracking, alerts, and communication with your customers
The expectations of customers are higher than ever, which is why businesses are putting more effort into enhancing the customer delivery experience. That's why the best on demand delivery solutions notify customers as soon as their order is scheduled, pings them as soon as it leaves the hub, store, or warehouse, and notifies them again when their order arrives.
In case a driver ends up being delayed or something unexpected happens, the customer should be notified as quickly as possible. In this way, the customers will feel less stressed without the drivers or other teams having to exert additional effort. At the end of the day, customers, dispatchers, fleet managers, and back-end support teams should have access to real-time order tracking and visibility.
Third-party integration
A customer-driven delivery on demand service should be able to meet customer needs, regardless of the time of day or season. Companies must have the ability to react quickly to customer needs and add more drivers when necessary. Third-party logistics providers often play a critical role here.
Many brands are worried about getting third-party delivery providers as they can feel more challenging to manage. Companies are also concerned about losing control of their reputation when outsourcing on demand delivery to other entities. Luckily, strong integration with third party logistics providers can enable you to maximize driver capacity, boost brand awareness, and maintain high customer satisfaction by delivering on demand. The trick is to find a delivery management solution that makes gaining visibility into—and ultimately managing—third party drivers just as easy as managing your own fleet.
To power on demand delivery services, you need to develop last mile delivery operations that can support quick orders, provide real-time visibility across touchpoints, and ultimately meet shoppers' needs for convenience and speed. This requires the right on demand delivery solution—i.e. one that can boost operational efficiency so you can use fewer resources and deliver more orders.