All industries prioritize the safety of employees, workplaces, and assets. Trucking companies included. Some rules must always be followed by drivers, metrics to check, compliance to adhere to, and coaching sessions to conduct to correct behavior. "Safety first" is a mantra for all trucking companies.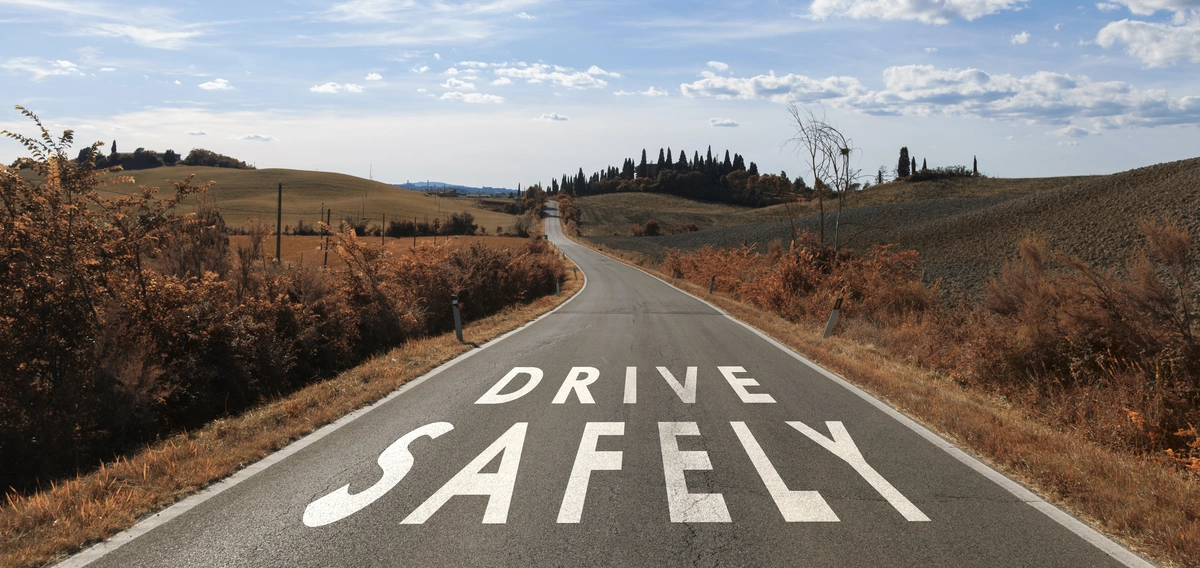 Despite this mentality, many firms struggle with safety practices. This is largely because most game plans on safe practices are passive.
Consider the usual mechanisms like teaching drivers on how to be safe, providing them with a truck driver safety checklist, asking them to be accountable for their actions, requiring them to be compliant to rules and to exercise good judgment. The effectiveness of these practices is quite difficult to measure. The results of such safety measures are not data-driven, and the lasting results are often hard to track.
So, what's a trucking service company to do? The answer is simple, go for a metric-driven safety program that does more than bombard operators with road safety messages for drivers and forgettable idioms.
Passive Truck Driver Safety Programs Leave Drivers' Managers Blind
Yes, one can argue that there are fleet managers who ensure safe practices. They provide drivers with truck driving tips, discuss safety topics for delivery drivers, and provide encouragement to drivers experiencing burnout. But these things don't provide insight into how drivers actually operate their trucks in real-time.
How Do Truck Drivers Stay Safe?
The common passive strategies to ensure the truck driver's safety have their roles in companies. Fleet managers who take the time to discuss truck driving safety topics periodically also help their drivers be on their toes while on the road.
Employees on the road also receive daily safety messages for truck drivers to remind them of best practices. As as result, most drivers are likely to exercise the following:
Minimizing changing of lanes
Most drivers try to stay in the same lanes for freeway driving, given that constant changing of lanes increases the odds of getting into an accident. Mindful drivers also use their turn signals and check their blind spots if they need to shift to another lane.
Using roadside assistance gear in emergencies
There are times when truck drivers need to stop for roadside assistance. They should always have their roadside assistance gear such as flashers, cones, and road flares so that they can alert oncoming vehicles to be cautious and slow down.
Being aware of the weather
Knowing is half the battle, they say. And for truck drivers, knowing the weather conditions before they get behind the wheel helps them prepare for the long drives ahead. Modern mobile apps also do an excellent job of tracking rapid changes in volatile weather areas; another modern tool drivers can use to increase safety.
Sharing the road
Cautious drivers know that they have to share the road with others by giving them enough space to avoid any collision. Keeping a safe distance is a must for truck drivers as their vehicles, unlike others automobiles, are incapable of braking quickly.
Are Truck Drivers Safe?
Safety quotas for drivers are not necessarily useless as most drivers have the instinct to make their safety a priority for fear of getting into an accident. However, even the most cautious driver will struggle to comply with all the safety rules and standards in place. This is particularly true when drivers know that no one is monitoring their performance on the road.
They may check their mobile phones when their eyes should be on the road, increase their driving speed to get to the next stop sooner or fail to follow good practices, and step on their brakes suddenly. It is the instinct of any driver to calculate their actions and take risks that they deem acceptable.
There's also the problem of overconfidence for those who have been driving for many years. Drivers become complacent and bold over time because they begin to think that being an experienced driver allows for more risk-taking on the road.
Unfortunately, accidents do happen. Data from the National Highway Traffic Safety Administration (NHTSA) and the National Center for Statistics and Analysis revealed these sobering numbers:
416,000 large trucks weighing more than 10,000 pounds were involved in traffic crashes in the United States in 2004
Of this number, 4,862 were fatal crashes
Fatalities from accidents involving large trucks for the same year reached 5,190 or equivalent or 12 percent of all traffic fatalities
116,000 individuals were injured
Daily Safety Messages for Truck Drivers Are Not Enough
These numbers are alarming to say the least, and daily safety messages for truck drivers aren't enough to keep them safe. This is why the government made road safety a priority by implementing laws, regulations, and programs at the federal, state, and local levels to minimize vehicular accidents. Trucking firms now have regulatory programs and laws to comply with such regulatory bodies as the Federal Motor Carrier Safety Administration initiative (FMCSA) and the Compliance, Safety, Accountability program, which are in place to improve the safety of large trucks.
Compliance with these is essential and not optional. Fortunately, companies can rely on telematics, a tech solution that's primarily designed to automate checking of regulatory compliance.
Telematics lets managers and business owners understand how their drivers act on the road. DispatchTrack has teamed up with Geotab in providing a fully integrated and best-in-class telematics and compliance solution. The solution consists of three parts, namely, a hard-wired GPS device, Geotab web application to track and trace all details, and DispatchTrack web portal for seamless integration, easy live tracking, and robust reporting.
Our well-integrated and easy-to-use telematics and compliance solution will help leaders focus on beating competition and profitability by ending their constant worry over driver safety.
Our solution tracks driver behavior by providing real-time data about the vehicle and the driver, allowing fleet managers to send corrective instructions to the driver immediately. This feature will help avoid any potential accidents. The GPS device is hard-wired for better reliability and compliance with the ELD mandate.
Food delivery trucking companies can also use our DispatchTrack for temperature tracking and monitoring to ensure compliance with requirements as well.
Drivers' safety is the top-most priority of any reliable trucking company. Be proactive by doing less with passive strategies and investing in a data-driven and real-time information gathering solution. Allow your fleet managers and drivers to make the right decisions as well as correct any driver error fast. This is the only way to ensure that your vehicles and employees on the road are safe.