It's all over but the shouting for static route planning. Static route planning, after all, only works if delivery personnel can follow the same routes every single day and because volumes and stops are predictable. Consumers' expectations and business environments are changing rapidly, and so fleet operations must change with them. Fleet operators and managers should be looking at dynamic route optimization as a way to handle fluctuating order volumes and other delivery management challenges.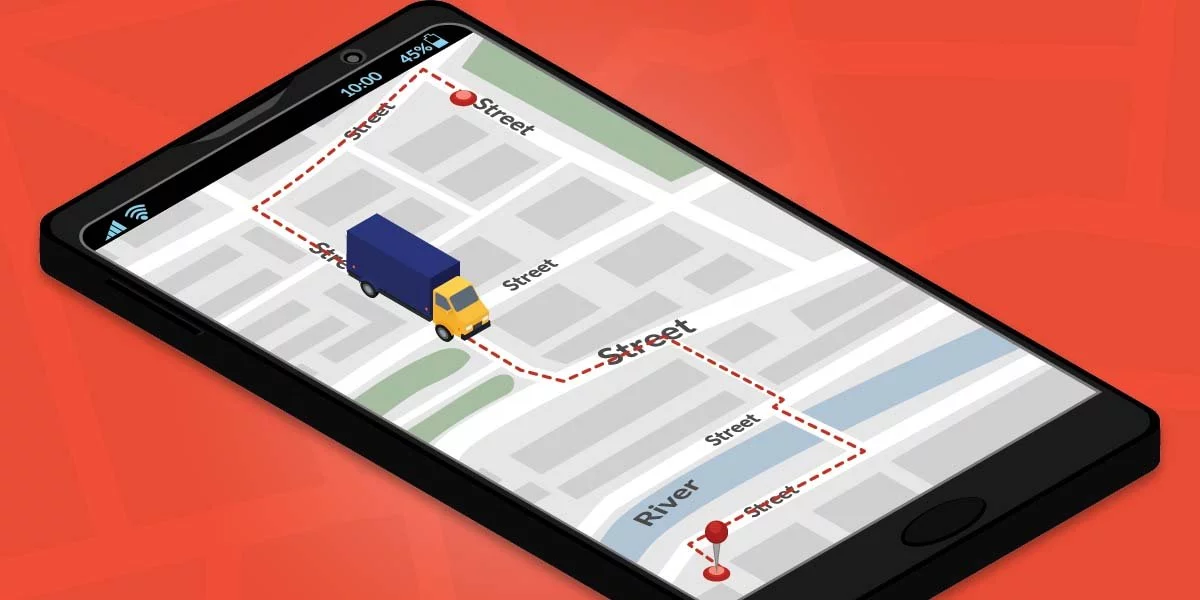 The old ways of route planning are inflexible, and this inflexibility can cost businesses a lot. Replacing static route planning with a more dynamic system, by contrast, can make businesses more competitive.
Here are the reasons why delivery organizations determined to remain competitive and profitable must make the shift to dynamic route planning:
Advantages of Dynamic Route Optimization
More Accurate Expected Times of Arrival
Which company will the consumer choose: one that promises a delivery window of any time between 10 am and 2pm, or one that promises a specific window from 10 to 10:30 am?
Naturally, consumers will choose the business that can provide a shorter and more accurate ETA. Customers, after all, can't put their lives or schedules on hold for an entire day while they wait for a delivery.
Route optimization software offers companies optimized routes that factor in things like traffic and service time. This means that drivers arrive at the customer's doorstep much more quickly than if fleet managers used a static route planning approach. Route planners will know the exact time needed to reach a certain delivery point even before drivers head out onto the roads. All these capabilities provide customers with more precise and accurate ETAs.
Dynamic route planning software also lets fleet managers and the dispatch team track and monitor vehicles in real-time. This functionality is incredibly useful, as the dispatch team can make adjustments if drivers are likely to be delayed. The dispatch team can act accordingly, e.g. by sending a different driver or informing the customer ahead of time that the delivery window will likely be missed.
Providing accurate ETA means that the customers will be there to receive the delivery when the truck shows up, thereby improving first-time delivery rates and minimizing the costs of re-deliveries. Plus, first-time deliveries also increase customer satisfaction levels.

Improved Speed and Scalability
One of the other challenges that makes static routing so unworkable for modern business environments is that it's slow. Even if you're using some kind of legacy software—rather than doing the process completely manually—it can still take hours and hours to create a new route plan or make adjustments to an existing one.
Dynamic route planning software offers just the opposite. Modern, cloud-native routing systems offer you the ability to route thousands of stops in seconds and make adjustments to those routes on the fly. This is a big deal when it comes to staying flexible—if you don't have to manually pore over maps and route manifests in order to squeeze in a late order, you can accommodate customer requests much more easily. Just as importantly, it saves huge amounts of time for your planners. The result is that their time is freed up to focus on more value-additive tasks.
Greener Logistics
Pressure is already starting to mount when it comes to creating a greener approach to delivery management. Consumers are voting with their wallets, and more and more they want to see evidence that the businesses they shop with are putting effort into becoming more sustainable.
This can be a huge challenge. The last mile is fundamentally inefficient, and drivers can wind up driving a huge number of miles over the course of the day, resulting in fuel consumption that leads to greenhouse gas emissions. Luckily, route optimization gives you the ability to decrease the number of miles you drive on each route—thereby reducing fuel consumption by as much as 10%.
Of course, this is an area where your ability to reduce emissions is only as good as your data. You need to have an accurate picture of how much time each delivery will require at the delivery site to figure out how to get the most out of each truck route. This is where AI comes in: by taking in delivery data and using it to learn about service times for different types of orders, you can ensure that you're optimizing your use of truck and driver capacity and thereby driving the minimum number of miles.
Improved Driver Job Satisfaction
It's no secret that your drivers are some of your most valuable assets. They have a difficult job to do, and there's quite simply not enough of them to go around. That's why it's so important to make sure you're empowering your drivers with the tools they need to do their jobs effectively.
With dynamic route optimization, you can do that in two ways: First, you can make sure that drivers have routes that are clear and actually make sense. Here, it's useful to have a driver mobile app to which you can easily dispatch turn-by-turn directions. Second, and most importantly, you can help them maximize the number of stops they're able to complete per day, thereby helping them to potentially get paid more while avoiding the frustration of being given more stops than they can actually complete.
More Efficient Stop Sequencing
The sequence of deliveries matters if you want to optimize delivery routes. Failure to sequence delivery stops efficiently can result in operational inefficiencies, especially if drop-off points are far from the depot.
Dynamic route planning software automates sequencing, taking into consideration delivery drivers' workloads, and then proceeds to optimize the routes from there.
In optimizing the routes, the planning software takes into consideration all possible constraints such as traffic, road and weather conditions, weight and load capacity of the vehicle, and many others. Users of the software simply need to import orders the software will then provide the most optimal routes for the drivers to take based on the configured parameters.
Automating the sequence of delivery points and providing drivers with the best routes means fewer driving miles, a reduction of fuel and vehicle maintenance expenses, and happier drivers. This can help businesses improve their bottom lines.
Better Management of Unexpected Scenarios
Fleet operators, managers, and drivers come across many unexpected events that can cause delays or disruptions in delivery operations. But you can't afford to let these events impact their operations.
For example, a vehicle that breaks down in between deliveries can result in delayed drop-off times for the rest of the day. But a route planner can help avoid further delays by offering the warehouse or dispatch team full visibility over all vehicles of the fleet and the ability to dynamically reroute deliveries as needed. When you can re-assign deliveries to other drivers easily, you can avoid lengthy delays due to single vehicle breakdown.
Smarter Utilization of Resources
Automated route planners assign delivery routes by considering more factors than a human planner could possibly contend with. Dynamic route optimization makes the most out of vehicle capacities and assigns more efficient routes to all drivers, therefore increasing capacity and shortening miles driven. This, in turn, saves the company both time and resources.
Changing your approach to route planning can be tough, but static route planning is no longer practical these days. After all, pre-set routes are inefficient, and delivery volumes vary. Plus, consumers want accurate ETAs, fast delivery times, and visibility into their orders. The only way to meet customer demands while making operations more efficient is for businesses to move to more dynamic route planning so they can make the most out of resources and manage unexpected events while keeping costs low.