It's all over but the shouting for static route planning. Fleet operators and managers should now be looking at dynamic route optimization. Static route planning, after all, only works if delivery personnel follow the same routes every single day and when volumes and stops are predictable. Consumers' expectations and business environments have already changed, and so fleet operations must change with them.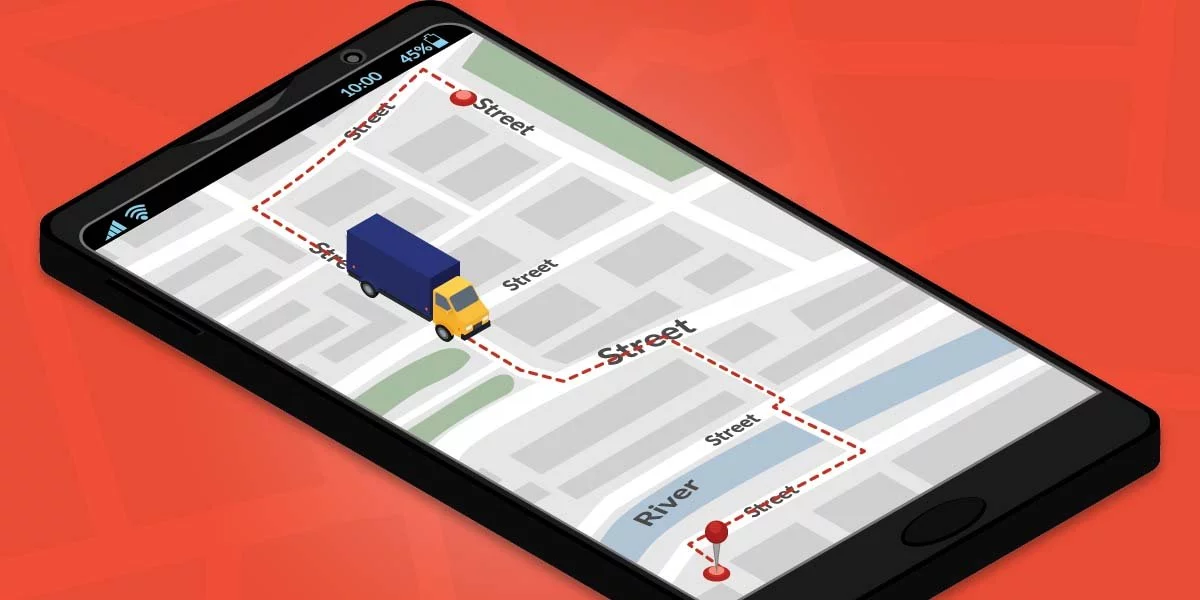 The old ways of route planning are inflexible, and this inflexibility is costing businesses a lot. Replacing static route planning with a more dynamic system will make businesses more competitive.
Here are the reasons why fleet companies determined to remain competitive and profitable must make the shift to dynamic route planning.
Advantages of Dynamic Route Optimization
Provide Accurate Expected Times of Arrival
Which company will the consumer choose? One that promises a delivery window of any time between 10 am and 2pm or one that promises a specific window from 10 to 10:30 am?
Naturally, consumers will choose the business that can provide a shorter and more accurate ETA. Customers, after all, can't put their lives or schedules on hold until they have their packages.
Route optimization software offers companies optimized routes even if a driver is assigned multiple stops. Drivers will then arrive on the customers' doorsteps much quicker than if fleet managers used a static route planning approach. The route planners will know the exact time needed to reach a certain delivery point even before drivers head out to the roads. All these capabilities provide customers with accurate ETAs.
Route planning software also lets fleet managers and the dispatch team track and monitor vehicles in real-time. This functionality is useful, as the dispatch team can make adjustments if drivers are likely to be delayed. The dispatch team can act accordingly, such as sending a different driver or informing the customer ahead of time that the delivery window will likely be missed.
Providing accurate ETA means that the customers will be able to receive the deliveries as required, thus improving first-time delivery rates and minimizing the costs of re-deliveries. Plus, first-time deliveries also increase customer satisfaction levels.

Offer Accurate Stop Sequencing
The sequence of deliveries matters if one wants to optimize routes. Failure to sequence delivery stops efficiently will result in operational inefficiencies, especially if drop-off points are far from the depot.
A dynamic route planner automates sequencing, taking into consideration all of the delivery drivers' full workloads, and then proceeds to optimize the routes.
In optimizing the routes, the planning software takes into consideration all possible constraints such as traffic, road and weather conditions, and weight and load capacity of the vehicle, among others. Users of the software simply need to type the customers' addresses and the software will then provide the most optimal routes for the drivers to take.
Automating the sequence of delivery points and providing drivers with the best routes mean fewer driving miles, reduction of fuel and vehicle maintenance expenses, and happier drivers. All these will help businesses improve their bottom lines.
Better Management of Unexpected Scenarios
Fleet operators, managers, and drivers come across many unexpected events that can cause delays or disruptions in delivery operations. Unfortunately, no one can afford to let these events impact their operations significantly, as they could be detrimental to the business.
For example, a vehicle that breaks down in between deliveries can result in delayed drop-off times for the rest of the day. But a route planner can help avoid further delays, as it offers the warehouse or dispatch team full visibility over all vehicles of the fleet. The backend team can then re-assign deliveries to other drivers to avoid lengthy delays due to single vehicle breakdown.
More Utilized Resources
Automated route planners assign delivery points while considering many factors. Dynamic route optimization makes the most out of vehicle capacities and assigns more efficient routes to all drivers, therefore increasing capacity and shortening miles driven. These, in turn, save the company both time and resources.
Changing the approach to route planning is necessary, as static route planning is no longer practical these days. After all, pre-set routes are inefficient, and delivery volumes vary. Plus, consumers want accurate ETAs, fast delivery times, and visibility on their orders. The only way to meet customer demands while making operations more efficient is for fleets to move to more dynamic route planning so they can make the most out of resources, help manage unexpected events while keeping costs low.