For companies that provide last mile delivery services, it's essential to keep transportation costs as low as possible without sacrificing customer service. Investing in technological solutions is one of the best means of ensuring that last mile delivery logistics processes are both efficient and cost-effective. That's why last mile tracking software can be a valuable tool for businesses seeking to stay competitive in today's high-demand delivery market.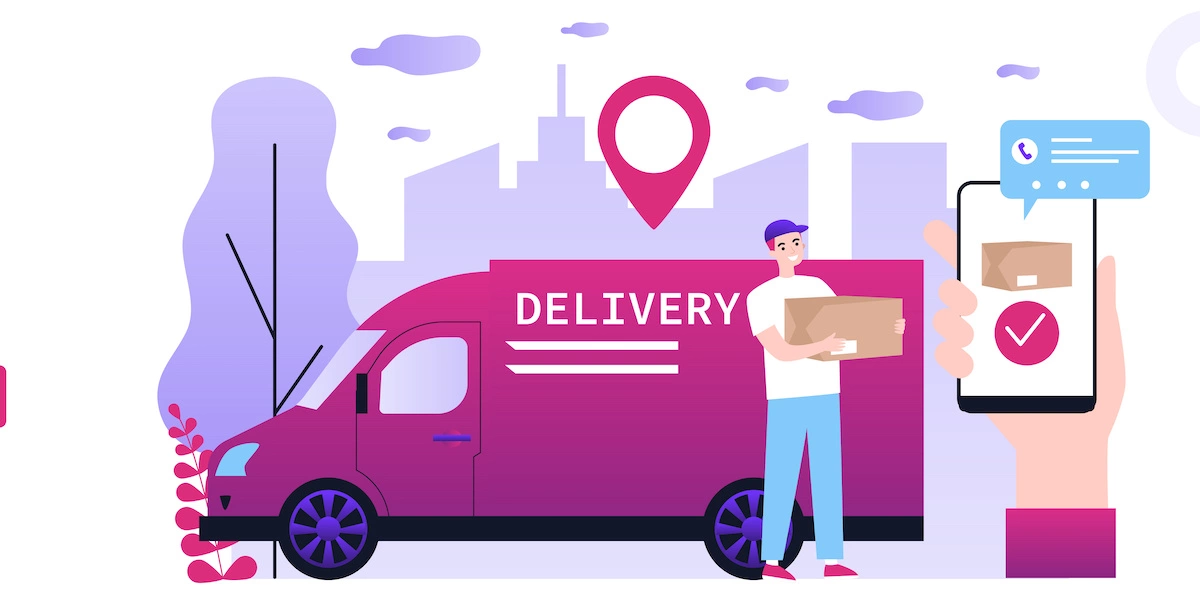 The market is full of solutions for last mile tracking—but not all of them are created equal. For delivery operations to become more efficient, businesses need logistics software that isn't just jam-packed with features, but actually provides a comprehensive solution for the entire last mile. To that end, here are some of the most important features to look for:
The Most Important Last Mile Tracking Software Capabilities
Real-time tracking
Real time order tracking enables delivery stakeholders such as fleet managers, dispatchers, customer service teams, and customers themselves to monitor the location of their orders in real-time. In addition, it identifies delivery exceptions in real time so that you can take a proactive approach to resolving any unexpected events that might (read: definitely will) crop up throughout the delivery process.

Dynamic route planning
It's much easier to reduce overall delivery times when you have a last mile solution that can identify the most efficient and cost-effective routes. Software with route optimization capabilities takes many factors into account, including the time constraints, traffic conditions, service time, and vehicle solutions, among others, in finding the best routes. In addition, dynamic route planning software allows businesses to accommodate last-minute customer changes more effectively, since routes can be generated and updated much more quickly than by conventional means. Of course, if you're a B2B operation, you may want a hybrid approach of dynamic and static routing.
Real-time customer alerts and updates
Businesses should not expect customers to sit around all day long waiting for their deliveries. Consumers' demands have increased in the last few years, and they now expect enterprises to provide them with real-time alerts and updates on the status of their delivery. A must-have last mile software should offer automated alerts and updates to customers via email and text.
Automated scheduling
Today, a lot of firms send delivery tasks to drivers via phone call or email the night before delivery day. Scaling this process is challenging—if not impossible. Contacting hundreds of drivers by phone or by email just gets more cumbersome the more drivers you have. Luckily, automating job scheduling and task assignments are possible with last mile delivery software.
Automating delivery workflows in this way ensures that delivery-related information is readily available for drivers well in advance of pickup and delivery. Here, an easy-to-use mobile application can enable drivers to complete their assignments more effectively and with better documentation. With an intelligent integration system, all the information about each driver's delivery—from live status updates to photo proof of delivery—is gathered into a centralized database quickly so that all delivery stakeholders can trace, track, and manage delivery operations with ease.
In-app messages
In-app notifications are alerts displayed on a user's screen while the software or app is open. Their primary purpose is to give users updates and information concerning their customers' deliveries. A two-way communication feature is also becoming increasingly important for engaging with customers.
Customer history and profiles
A customer's profile is a valuable source of information. A history of their orders can be useful for better understanding their delivery expectations in the future. Companies could, for example, offer discounts and promotions according to the time of year or kind of product purchased, depending on whether a customer frequently purchases the same type of product. This also makes it easy for drivers to learn from previous visits—for instance, they might be able to see a note from the previous delivery noting that the call-box at the customer's apartment doesn't work.
Customer order tracking
When customers can simply log on to your site, search for their delivery via order number or phone number, and immediately see all the details of their delivery, you can help them feel in control of their deliveries. By offering them the details of their order, including expected time of arrival (ETA) and more, you can help cut down on where's-my-order calls while providing improved visibility to your customers.
Ease of use
Delivery management tools are often known for being complicated and arduous to use. If your solution is complex, takes too long to load, requires repeated information entry, and is generally cumbersome, you run the risk of losing out on any hypothetical efficiency gains. Therefore, a must-have last mile tracking software has a great user interface (UI) that makes it easy for users to utilize the software in accordance with best practices.
Reviews and feedback
In a perfect world, your customers could provide feedback, take customer satisfaction surveys, rate your services and offer their suggestions and comments—all via your last mile solution. Customers are the lifeblood of every business, so providing them with convenient channels to express themselves—regardless if they're offering positive or negative feedback—is essential in today's competitive environment.
Data integration
Data is vital for businesses to make informed decisions. Last mile solutions that can produce useful insights into service time, success rates, on-time rates, feedback scores, distance traveled, and more, can contribute to more effective fleet management.
Proof of delivery
Obtaining and recording proof of delivery such as in-app signatures, notes, and photos can help reduce the number of customer complaints about damage or delivery issues. More than that, it can ensure that you have a clear record of every delivery at your fingertips whenever you need it.
It may be hard to handle last mile deliveries, but they're the key to meeting consumer demands these days. Businesses can benefit from technologies such as last mile tracking software for managing operational challenges and complexity. To select the best solution, companies should look for a solution that can optimize routes, provide visibility and real-time information, is easy to use, captures proof of delivery, and offers robust KPIs and reporting. With all of these capabilities, you can take a holistic approach to improving customer satisfaction and boosting efficiency.