Modern consumers want a quicker order fulfillment process, greater transparency, and more frequent updates than they did even a few years ago, and businesses that fail to meet consumers' demands are unlikely to thrive in today's more competitive marketplace.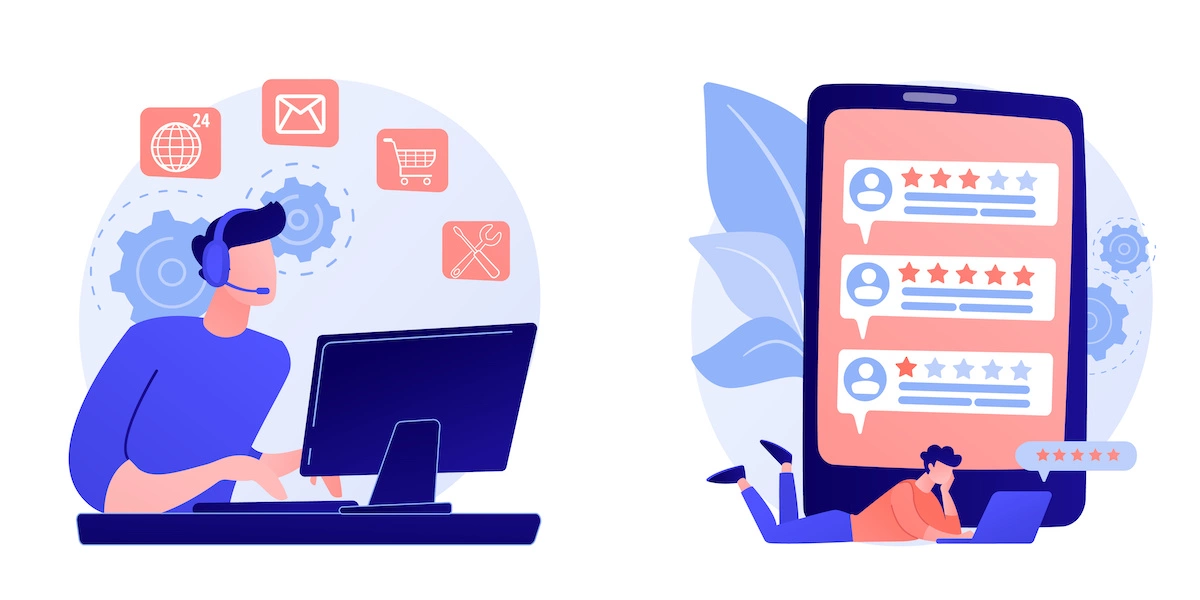 Fortunately, new technologies are helping companies meet increased consumer expectations. Tools such as last mile delivery apps enable enterprises to offer a seamless customer experience while improving delivery operations holistically. Needless to say, this can be a game-changer in terms of building a brand that customers will gravitate towards.
That said, not all players in the logistics and transportation industry are investing in the right tools. Some companies are at risk of falling behind their competition due to their reliance on conventional ways of managing deliveries. What businesses increasingly need to realize is that technological tools such as the last mile delivery app can actually drive customer loyalty while keeping operating costs low. At the end of the day, success depends on finding a last mile delivery app that can actually help you boost customer loyalty.
Here are a few of the ways that the right logistics software can make that happen:
Customer communication
Tracking essential delivery data in real-time is crucial to the success of last mile delivery operations. Customers these days are no longer satisfied with static tracking numbers and instead require that retailers provide them with status updates all throughout the order fulfillment process.
Each shopper is different, which is why it's best to have a tool that offers flexible communication options like email, SMS messaging, or phone calls—all in a way that requires as little manual intervention as possible. If you can make this happen, you can keep customers in the loop—making them feel taken care of and helping ensure they're home when the delivery driver arrives.
That said, effective communication requires reliable real-time information. Having a robust last mile delivery logistics solution is important as it acts as a centralized hub of information and ensures seamless final mile delivery operations. The right solution gathers, records, and manages not only delivery data but customer information as well to ensure seamless customer communication.
Visibility via a last mile delivery app
Delivery efficiency requires real-time visibility over fleets. This means managers and dispatchers should be able to track each order, truck, and drive throughout the entire process— from the moment they leave the distribution center to the time they reach the customer's doorstep.
A last mile system that can connect to a mobile application enables companies to gather critical information in real time and remain in touch with drivers and customers during the entire order fulfillment process. This connection offers valuable information, such as the following:
When the delivery team left the warehouse or fulfillment hub
When the delivery team arrived at the delivery drop off point
Whether the delivery team notified the customer that they are on their way
Whether the delivery team informed the customer that they are near
Real-time visibility into delivery teams' movements benefits you in several ways. For one, it helps ensure that customers are receiving their orders at the promised delivery time windows. Visibility also makes delivery teams more accountable. Businesses that have third-party logistics (3PL) partners can make 3PLs more accountable to their service level agreements (SLAs) and established key performance indicators (KPIs). More than that, it means that when a customer does call in asking about an order—or asking about an order that's already gone wrong—you can give them a complete picture of the situation. This gives you an opportunity to ensure that their needs are being met, even if that means finding a way to rectify a problematic delivery or delivery attempt.

More delivery options
Consumers place high value on convenience. One report noted that customers now demand personalization, urgency, and convenience, and that new advanced tools along with advanced analytics will increase the demand for more convenient delivery options.
You need to have tools that will allow you to offer customers various delivery choices and offer more personalized delivery experiences. The right last mile dispatch delivery management system can help with that by way of the following:
Provide shoppers with delivery schedules that are convenient for them
Offer delivery dynamic delivery time window options
Provide contactless deliveries
Offering shoppers with more delivery options and more personalized delivery services is key to gaining more repeat business. After all, the delivery experience is now a primary brand differentiator—if you give customers control over when and how they receive their orders, they'll be much more likely to shop with you in the future.
Driver efficiency
It's important to ensure high driver efficiency to meet promised delivery windows and satisfy customer demands. Luckily, with the right last mile delivery app, you can easily empower drivers to receive details of their assignments via their mobile phones, get turn by turn directions, take pictures for proof of delivery, and generally do their jobs more efficiently.
The right driver mobile app also enables real-time updates to and from dispatchers and managers about any changes. Combine this with optimized routes that help maximize truck capacity, and you're looking at delivery teams that are able to increase their productivity, helping businesses ensure timely, accurate, and reliable last mile delivery that delights customers.
Improved proof of delivery
We touched on this above, but it really bears its own section: Capturing the right data during deliveries is essential to efficient last mile delivery operations. That's why your last mile app needs to help drivers capture proof of delivery (POD) via pictures and videos.
This can be a game-changer. By documenting the work that your drivers did, you can easily give customers a concrete account of what happened on the day of delivery. You can prove that a driver really did go to the customer's house, and it was the customer who wasn't home at the appointed time. Likewise, you can prove that the customer's floors were already scratched when the delivery team arrived. This reduces false liability claims (which can save a ton of money), but it also helps you mitigate the impact of customer dissatisfaction.
There's no doubt that technology is changing last mile delivery. Businesses that remain stuck in the old way of doing things, refusing to see the value of new tools are likely to be left behind by their competitors. Not only can the right last mile delivery app help you boost efficiency—it can also be a huge boon when it comes to boosting customer loyalty.