Businesses with last mile delivery operations have to deal with increasing customer demands, adverse economic conditions, driver shortages, and so on. To overcome these challenges, you need to manage final mile operations diligently and prioritize customer experience, delivery efficiency, cost, fleet productivity, driver performance, and more. It's a tall order!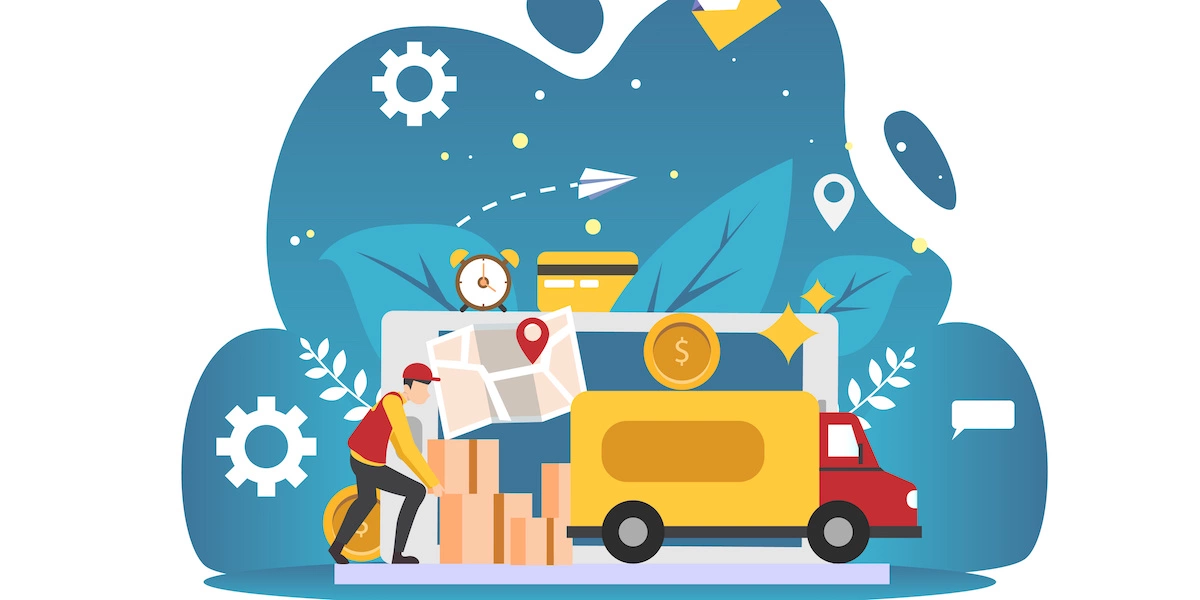 Simply put, ensuring exceptional last mile delivery services while controlling costs requires a careful evaluation of your processes from end to end. To help make that happen, we'll sketch out some of the best practices involving last mile delivery logistics solutions that help businesses eliminate operational inefficiencies, gain both new and repeat customers, and ultimately maintain a competitive advantage.
Best Practices for Last Mile Delivery Logistics Solutions
Below are some best practices to help you transform last mile delivery operations:
1. Choose the right last mile solution
Most of the best final mile strategies involve the use of technologies such as telematics, mobile devices, advanced route planning, and data analytics. Thus, the first step in transforming your last mile delivery operations is to invest in advanced last mile delivery logistics solutions.
Advanced last mile delivery solutions are the keys to elevating the customer delivery experience, cutting down delivery costs, and improving your bottom line. The right solution should help you automate processes and gather intelligent data to enable you to make data-driven decisions.

2. Put a well-crafted plan in place
Final mile delivery technologies and strategies have changed significantly over the last few years. Capabilities that were once described as best in class are now embedded in every business operation. That's why it's so important to review your current strategies and craft new plans to meet today's market conditions.
Crafting a bold (yet achievable) plan begins with asking yourself a few questions:
What are competitors doing that gives them an advantage?
How can delivery operations be reconfigured to add value for our customers?
How do other industries use last mile operations to become more competitive?
Asking these questions will allow you to plan on how to best eliminate inefficiencies and improve your fleet's productivity.
3. Strive for standardization and automation
Transforming last mile delivery operations requires ditching conventional ways of doing things that are not only time-consuming, but wasteful.
One of the main sources of inefficiencies among fleets is manual route planning. After all, human route planners do not have the same computing powers as route planning solutions. Route planning is as much a science as it is an art, and it requires careful data analysis that can account for multiple factors affecting delivery times. If you can introduce automation into the process, you can save time and improve performance.
This applies to nearly every touchpoint in last mile logistics. The key to eliminating inefficiencies in final mile operations is to standardize and automate—which is why last mile delivery logistics solutions usually strive to automate processes, including route planning and dispatching, customer communication, reporting, and more.
4. Leverage data analytics
Last-mile solutions generate plenty of data. And a combination of data and advanced analytics technology can yield a deeper and wider view of the delivery operations. Analytics empower fleet operators and managers to identify trends, areas for improvement, and opportunities.
Of course, the value here is intimately tied up with your ability to identify the right metrics to track. Traditional logistics measurements like on-time and full delivery and costs are valuable—but they can be even more valuable if you combine them with other KPIs like the voice of the customer, cost per case, cost per delivery, and more.
5. Empower your drivers
Drivers play a starring role in last mile delivery operations, as they execute some of the most crucial elements of the fulfillment process. That's why it's so important to give them the tools they need to do their jobs—e.g. by providing optimal routes with realistic ETAs, enabling them to capture photo proof of delivery, giving them the tools to communicate with customers, and more.
The right last mile logistics solution should have automated dispatching features and real-time last mile delivery tracking capabilities, allowing fleet managers and dispatchers to track drivers in real-time. Driver mobile apps empower drivers to stick to the delivery times and route plans to maximize their productivity.
6. Improve customer management
Consumer behavior is also a crucial element in last mile delivery performance. Customers, after all, more or less determine delivery success. That's why you need to make sure they are prepared to receive their orders when the driver gets to the delivery site.
Leading last mile delivery operations provide their customers with real-time notifications with an expected time of arrival (ETA), to ensure that they're prepared to receive packages to cut down delivery delays. More than that, those with the right technology actually offer real-time order tracking to customers, such that they can visualize exactly where their orders are and exactly when they're projected to arrive on the day of delivery.
This elevates the customer delivery experience significantly. How? By reducing customers' anxiety and increasing their feeling of control and empowerment over the delivery process. Not only does this help to reduce not-at-homes, it also decreases where's-my-order calls (which can be time-consuming and costly to process) and boosts customer satisfaction.
7. Ensure continuous improvement
Every business that implements a new solution has to go through a learning curve before they can make the most out of delivery management software. That's why you need to ensure that you have a team responsible for reviewing the effectiveness of the software's implementation and spotting ways to further improve last mile delivery operations with the help of the solution. Here, it helps to adopt a solution that's intuitive and easy to use.
In the end, today's more challenging business environment and competitive marketplace require businesses to take a hard look at their current operations. Those with last mile deliveries must carefully assess their workflows, make the right investment in last mile delivery logistics solutions, and follow best practices for their usage. This way, you can ensure long-term sustainability and growth despite increasing customer demands, mounting operational challenges, and increased competition.