Consumers today demand fast and accurate deliveries.
In fact, a survey showed that 97 percent of customers said they want to be able to track their orders and receive real-time communication about their delivery status. Many consumers prioritize prompt delivery above all else, particularly now that companies like Amazon have raised the bar for shipping time.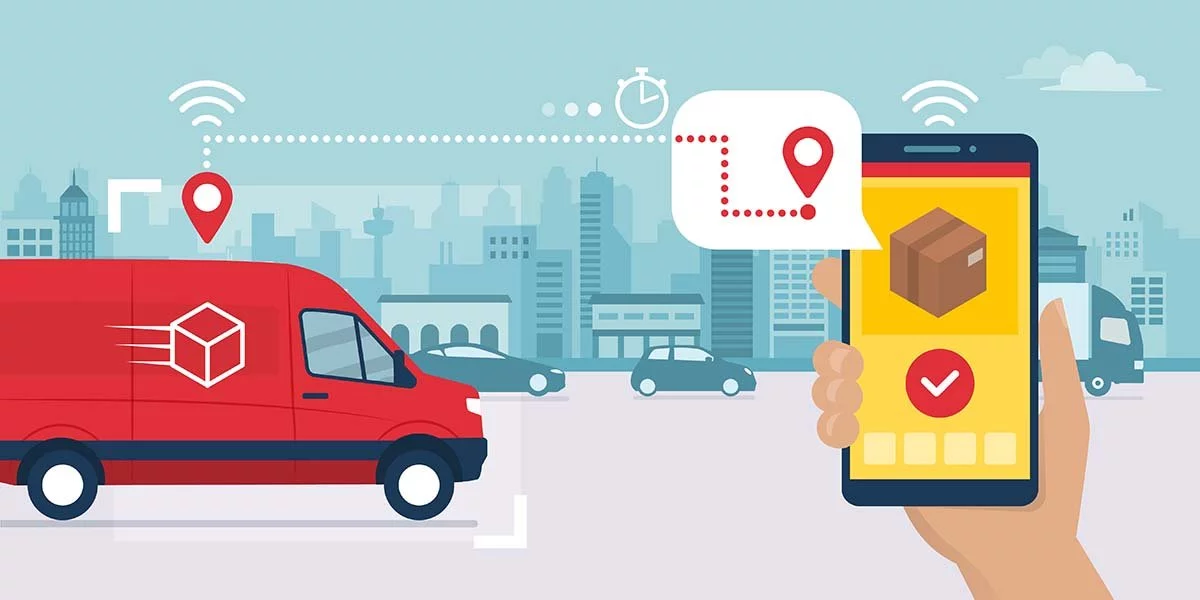 Indeed, consumers' preferences have evolved significantly with the rise of more e-commerce platforms. Last-mile delivery, the most expensive phase of supply chain management, is getting to be more complex than ever as customers demand more from businesses. It is then imperative for enterprises to find ways to meet new consumer expectations while keeping last-mile delivery costs low or face the risk of going out of business.
Fortunately, technological tools are also getting more advanced, helping companies overcome the operational complexities of daily last-mile delivery operations.
What does "carrier" mean in shipping, and what is the role of last-mile carriers in meeting customer expectations? In this post, we'll look at the important things your company should know about last mile carrier tracking.
Understanding Last-Mile Carriers
Last-mile delivery is the process of transferring an order from a hub to the final destination, the customer's delivery address. Last-mile carriers are the companies who transport the goods, and they're also commonly referred to as delivery service providers.
The shipper is different from the last-mile carrier. The former pertains to the company that owns the goods to be shipped while the latter is the one shipping the goods all the way to the final destination. Once the shipper has handed off the item for delivery to the last-mile carrier, then customers are likely to see "accepted by last-mile carrier" in the order status.
Last-Mile Carrier Technologies
There's some confusion on what "last-mile carrier" in shipping means. This is probably because there are two kinds of last-mile carrier tracking technologies.
The first is for customers, where last-mile tracking pertains to the real-time status visibility offered to the customer expecting their orders. The other technology refers to a more holistic view of delivery logistics that businesses have so they can achieve higher customer satisfaction levels.
Customer Tracking in Last-Mile Delivery: What Does This Mean?
Consumers are more empowered these days. They can find the cheapest goods, research and read reviews, and compare shipping costs before buying online. Thus, businesses should ensure that they offer exceptional delivery services to acquire new customers and retain loyal ones.
Providing excellent delivery services is not easy. Consumers, after all, want to be able to track the driver, be provided with an accurate ETA, have the means of communication with the driver directly, and be able to rate delivery services.
To meet these demands, companies must have last-mile tracking software that offers real-time alerts, includes a direct way of communicating with the driver, and provides a real-time tracking app for mobile phones so customers can see driver location. The software must also let customers leave feedback on their delivery experience. All these are possible with the right last-mile delivery software for customers.
Tracking Last-Mile Deliveries of Carriers
The only way businesses can meet customer demands is to ensure efficient last-mile delivery operations. Having complete, real-time visibility on fleets goes a long way in navigating the complexities of last-mile deliveries
The right software for tracking last-mile carrier deliveries must have the following functionalities:
Real-time tracking
All packages must be traceable so customers can see where their orders are. Tracking packages as soon as they are loaded in the delivery vehicles is necessary to provide consumers with realistic ETAs and automatic alerts should there be delays in the delivery.
Proof of delivery
Collecting proof of delivery is essential in resolving customer disputes on deliveries. Proof of delivery can be captured via a mobile app and can come in the form of barcodes, photos, signatures, and notes.
Data gathering
It's hard to identify pain points in delivery operations without data. The software must then offer key metrics such as feedback ratings, delivery success rates, and distance traveled, to name a few. Having such data along with the ability to segregate them by time period, driver, or team can help management determine which areas need improvement and which delivery personnel need more coaching.
Last-Mile Carrier Tracking is Essential
Consumers benefit from last-mile tracking, as they can plan their schedules according to deliveries and have the peace of mind that their orders are being fulfilled on time.
But it's not just customers who benefit from last-mile carrier tracking. Businesses get to identify problems with their delivery operations and correct them as needed so they can keep attracting and retaining customers while keeping operational costs low. Last-mile carrier tracking helps both consumers and businesses.