Research is a necessity when it comes time to identify software options that can meet your business' needs for managing your fleet. Knowing what to look for when selecting fleet software solutions, such as key features that will enhance your workflows, will help you make a thorough fleet management software comparison and more easily choose the best solution for your fleet.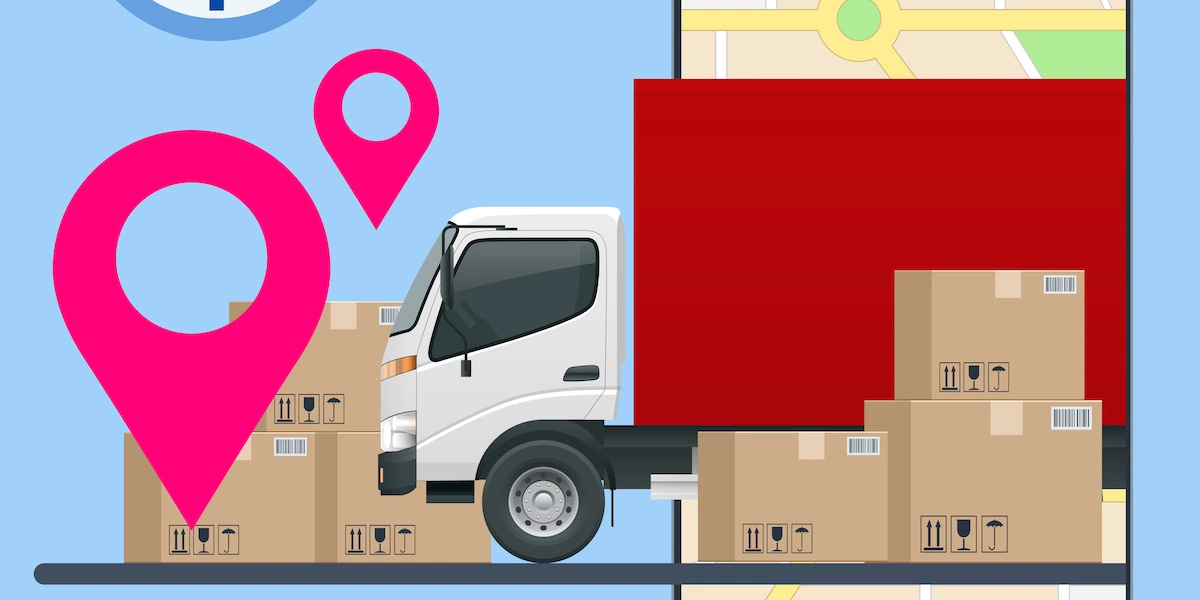 Companies use fleet management software to manage and operate their fleets more efficiently and cost-effectively. The right solution is more than just a software program—it's a key component of a comprehensive fleet management process involving devices installed on vehicles, web platforms, mobile apps, and strategic planning processes.
Depending on the company, a fleet might encompass as many as hundreds or thousands of delivery trucks. This results in a huge amount of complexity—which is precisely why it's so important to find the right software solution for your unique set of challenges and business goals.
Key Features to Look For in Fleet Software
Your company will benefit directly from a fleet management system—assuming you're able to leverage the right capabilities. Having a fully functional software package will help your business improve safety, simplify compliance, increase productivity, assist drivers with navigation, track vehicles and assets, improve communication, and collect crucial data. When selecting software, be sure that it offers up these characteristics designed to help improve the operations of your fleet.
Productivity
Optimizing your fleet's operations to improve route efficiency, reduce fuel consumption, and ensure compliance and safety can significantly increase productivity by increasing stops per day and decreasing time spent on back office tasks. For fleet software systems to be effective, it should offer drivers, managers, and vehicles a comprehensive set of options to help boost productivity.
AI-Powered Routing
Time or mileage should not be wasted on driving routes. That's why fleet management software should be empowered with AI to help to optimize drivers' routes. Look for route optimization capabilities that can learn from previous traffic patterns and service times to improve upon route accuracy over time.

Tracking
By tracking vehicles and delivery statuses, fleet managers and dispatchers can learn the route they are taking and are alerted should there be any possible delays in their arrival times. Your fleet management software should provide accurate locations for vehicles and assets at all times, as well as live status updates as drivers start and finish individual orders.
Communication
Effective communication with drivers is essential. Drivers must be able to keep their hands on the wheel and their eyes on the road without losing the ability to stay connected with dispatchers. Here, an easy-to-use mobile app can go a long way towards decreasing the need for dispatchers to call drivers on the road to get information.
Safety
The safety of your fleet, and other drivers on the road, are all affected by vehicle and driver safety. Breakdowns or accidents can lead to delays in deliveries. By monitoring vehicle health and driving habits through fleet management technology, these problematic issues can be mitigated.
Telematics devices can reduce accidents by alerting fleet managers and dispatchers to unsafe driving practices. Drivers can also be trained to change poor habits such as harsh braking, speeding, or rapid acceleration. This ultimately keeps drivers safe and customers happy.
Compliance
Simply put, compliance with regulatory requirements should be facilitated by your software. If your business has to comply with FMCSA regulations, you'll need a solution that integrates easily with an ELD device. In a perfect world, your solution would offer you the ability to automatically run reports not just for drivers Hours of Service, but also for fuel tax reporting and other compliance data. In this way, you can gain better visibility into your fleet operations from a regulatory perspective—all while cutting down back-office effort.
Driver vehicle inspection reports (DVIR) may be another regulation that your fleet vehicles might need to comply with to ensure their safety. DVIRs offer a method of tracking problems and maintaining vehicles over time. During an inspection, an inspector may require a copy of the vehicle's maintenance records to be kept inside. This can be made easier with DVIR.
Analytics
Analyzing fleet performance enables fleet managers to identify issues proactively and work to address them in a systematic way. The right fleet management analytics can offer information regarding possible vehicle problems and driver habits, helping fleet managers to improve training in safe driving practices among drivers who idle too long, brake harshly, or drive too fast. At the same time, this can be a way to track delivery performance over time and find areas of improvement.
Making a Fleet Management Software Comparison
When you compare different software solutions, there are a few points you should consider that can impact the benefits that you gain from the system.
Features: Make sure that the features of the software match the needs of your fleet. For example, if you're trying to get more out of your truck capacity, make sure you get something with best-in-class route optimization capabilities.
Installation: What are the steps involved in installing the software (and hardware, if applicable)? How will you complete this process? Will the software provider support you?
Flexibility: As your business evolves, you'll require fleet management software that can be customized to meet your needs and can grow with you as your business grows. Look for something cloud-based that's both scalable and adaptable in the long run.
Customer support: You might require some assistance with the software in the future. In case of a minor technical issue with the software, a strong customer support system can help avoid unnecessary interruptions to operations.
Of course, no one is going to adopt a fleet management program at random—but actually sitting down to make an informed fleet software comparison can be daunting. Hopefully a little extra perspective can help you get oriented and find the right strategy for prioritizing your needs. If you can find a fleet management solution that is designed to boost productivity, increase communications and connectivity, and simplify compliance, you have the potential to power up your fleet performance in a big way.