Providing customers with a great delivery experience is non-negotiable if you want to remain competitive in today's marketplace. After all, customers now place more importance on reliable, fast, and consistent delivery services. Final mile delivery experience has replaced price and product as brand differentiators (studies show that the vast majority of consumers will switch to a competitor if they offer better delivery choices), and it's putting a lot of pressure on last mile deliveries.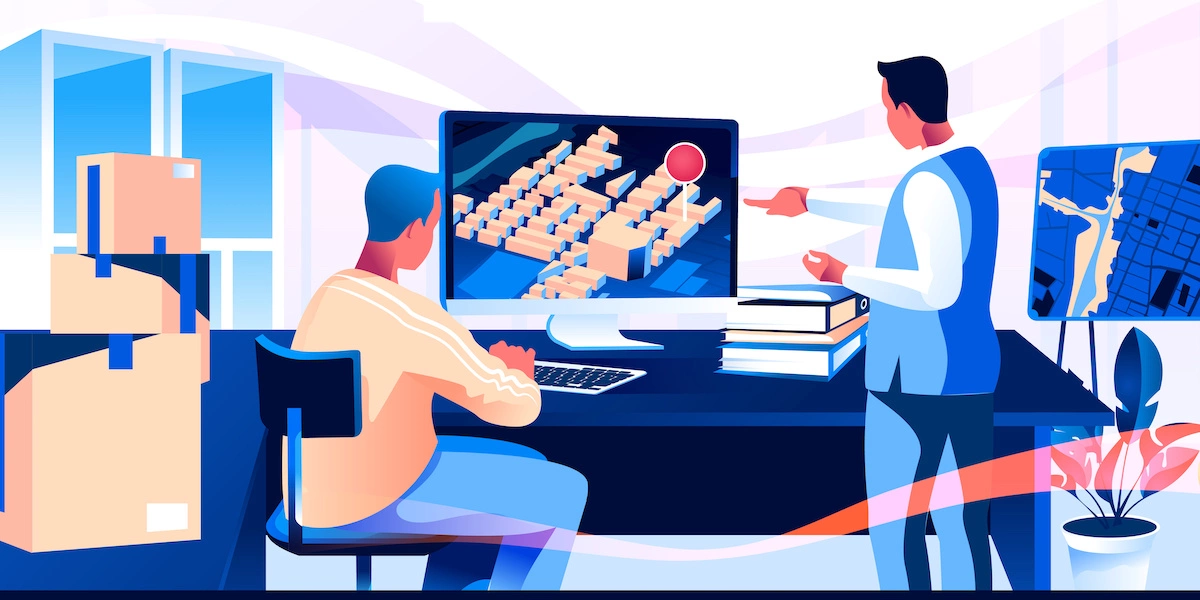 Offering customers a great delivery experience is key to building a strong brand following and standing out from competitors. Brick and mortar retailers and ecommerce brands alike need to assess their last mile delivery services, and ask themselves how effective their delivery management strategies really are, and whether or not they can benefit from smarter delivery schedule software.
Understanding Delivery Management
Delivery management refers to the processes and workflows involved in shipping products from one location to another. This increasingly involves overseeing and optimizing the last mile delivery to satisfy customers' demands for quick and reliable shipping.
Given that shoppers now expect faster and faster deliveries, dispatchers and fleet operators must ensure effective delivery management—otherwise, customers will turn towards your competitors. Generally speaking, truly effective delivery management requires the use of advanced technological tools, i.e. software solutions that can help you in providing customers with workable delivery options and accurate expected times of arrival (ETAs). This way, you can reduce customer churn rates and boost profitability.
Why Businesses Need Delivery Schedule Software
Ensuring effective delivery management begins by strengthening the fulfillment and logistics side of your business. Putting the right tools in place will help you ensure that orders will be delivered quickly and accurately to customers.
That's why you need delivery schedule software that offers real-time order tracking, route optimization, advanced analytics, and much more. This helps you provide customers with improved schedule delivery experiences without increasing your operating costs. Below are some of the primary benefits of the right delivery schedule software:
Optimized routes
Optimizing routes is crucial in delivery management. Robust route optimization functionality helps businesses find the most cost-effective and efficient routes no matter the volume of deliveries in question. Of course, not all route optimization is created equal. The right delivery schedule software will be able to cut out manual routing effort while still offering dispatchers the flexibility to bring their own domain knowledge to the table. Likewise, it will offer ETAs that are actually accurate by factoring a host of complex factors from service time to driver speed to order type to traffic patterns.

Automatic dispatching
Businesses whose dispatchers are still handing out printed assignments are not only wasting time while failing to maximize their resources. That's why delivery software automates dispatching and assigns the best-suited drivers, vehicles, and equipment to the right jobs. This way, dispatchers can focus on other high-value tasks and programs.
Real-time data
Customers these days want to track their orders without having to call the customer service team. That's why you need software that has real-time tracking features and offers real-time visibility into the delivery processes. Businesses can then automatically share delivery status updates with customers.
At the same time, increased real-time visibility allows dispatchers and fleet managers to view estimated delivery times, monitor statuses, and spot exceptions as they arise on the day of delivery. This enables you to be proactive, rather than reactive, when managing deliveries.
Increased brand loyalty
The right delivery software helps businesses provide different delivery options to satisfy consumers' demand for reliable and flexible shipping. Your software should estimate delivery times, identify optimal routes, and provide customers with accurate ETAs. Offering reliable delivery data and ETAs is crucial to customer loyalty—since modern consumers are loath to buy from businesses that haven't kept their promises with previous deliveries.
Lower operating costs
Dispatch delivery management systems help businesses to lower operating costs by optimizing routes. It enables you to find the most cost-effective routes, maximize resources, and cut down fuel costs. At the same time, it also decreases not-at-homes by keeping customers in the loop.
Easy integration
Whatever delivery schedule software you adopt should be easy to integrate with other enterprise systems as well as any third-party logistics (3PLs) software if you outsource to logistics providers. Seamless integration with other systems allows for easy data sharing among internal delivery stakeholders, preventing data silos and making your business more responsive to changing conditions.
Effective data sharing is crucial in effective delivery management. Data collected throughout the supply chain must be recorded, shared, and analyzed with delivery stakeholders promptly. Delivery management software helps improve communication among delivery stakeholders (again, via easy integration), to ensure that everyone is on the same page about delivery operations.
Improved inventory management
On-time and accurate deliveries are possible if your business pays attention to its inventory management—but doing so can be a challenge when your delivery data is confusing or incomplete. That's why your delivery management solution needs to feature robust proof of delivery capabilities and a complete, easily accessible audit trail for all deliveries. When you can simply run a return items report to see what's coming back to your warehouse at the end of the day, it's much easier to keep your use of space efficient and ensure that stock isn't sitting for too long in one place.
Order tracking for customers
Customers want to feel that they have some control over their deliveries. Delivery management software helps businesses do just that by providing order tracking capabilities to shoppers. Plus, customers can also prepare to receive their orders when they can track them, helping you minimize missed or failed deliveries.
Delivery management is more complex than ever these days—especially given the increasing demands of customers, higher fleet operating costs, and other challenges. Without the right tools, dispatchers and fleet managers stand to have a hard time overcoming delivery challenges.
Luckily, the right delivery schedule software helps businesses by providing real-time visibility over fleets and orders, customer tracking, and dynamic route optimization. It can also offer deep insights to dispatchers and managers and improve communication and data exchange among internal teams, ultimately helping businesses provide great delivery services to their customers.