Businesses across the last mile are struggling with routing inefficiencies and workforce scheduling difficulties. Drivers may be assigned deliveries that don't fit in neatly with the rest of their routes, or they may be assigned to urban delivery points that are located on opposite sides of the city. Either way, the result is more time spent in traffic, and higher cost per delivery.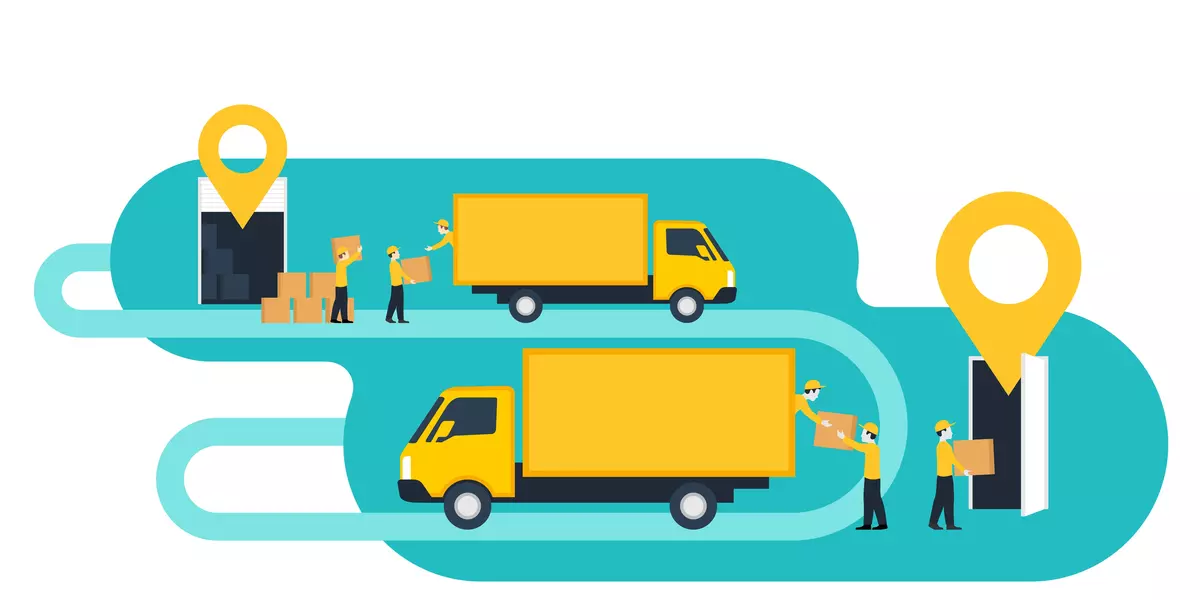 If you're constantly dealing with such problems—your best bet might be to invest in dispatch software.
What Is Dispatch Software?
Dispatch software automates the manual process of matching drivers to delivery assignments. It's a tool designed to help dispatchers find the most suitable driver and assets for the right tasks. To do this efficiently, the software might also track locations, wait times, arrival times, and much more.
The primary function of fleet dispatch software is to assign work and route appropriate delivery vehicles to the appropriate orders. Of course, if you've ever tried to do this process by hand, you know that managing this feat efficiently is easier said than done. That means that dispatch software needs to provide a clear window into each drivers' previous assignments, records of previous jobs, other information about the drop-off location, and so much more.

Some advanced dispatch solutions also allow drivers to communicate directly with their clients to alert them of possible delays or provide them with status updates. In these instances, job notes, arrival times, and other important information are automatically imported to work orders to eliminate human errors in documentation.
Before the emergence of the dispatch software, dispatchers had to spend hours or days scheduling the work assignments of drivers. Now, fleet managers and dispatchers only need a few minutes to match drivers efficiently, even with a high volume of deliveries.
What Are the Benefits of Dispatch Software?
Having dispatch software means reducing the need to retain a small army of dispatchers, thus allowing your employees to handle more high-value tasks. Here's how the dispatch software helps both the companies and their drivers:
Automation
One of the hardest tasks facing fleet operators is providing customers with an accurate estimated time of arrival (ETA). Routing and scheduling automation via a truck route planner helps companies provide accurate ETAs by eliminating the complexity and uncertainty that come with manual attempts to optimize these areas. You can create even more accurate ETAs if drivers can report when they are experiencing unexpected delays that are likely to affect delivery times.
Again, dispatch software will also find the most suitable driver whenever changes have to be made. If the dispatching functionality is part of a more cohesive solution, you might also be able to send an automated message to the customer with the updated arrival time.
Changing a drivers' assignment and time when using a manual dispatching process means shuffling every other driver's schedule, a time-consuming task. On the other hand, dispatch software can make changes in a few clicks and a matter of minutes. This kind of software can also eliminate the problem of double booking of drivers or other schedule availability issues that are usual in manual dispatching.
Thus, when combined with route optimization functionality, the dispatch solution can make order fulfillment more efficient and reduce wasted time.
Full Visibility
Fleet managers, dispatchers, and customer service team members all need to be able to get a clear view of how operations in the field are unfolding on the day of delivery. This includes the status of every order, truck, and driver down to the minute. This way, if an irate customer calls the customer service team demanding an updated ETA, the customer service team member can easily view the details of the order and delivery. Better yet, they can spot the problem before the customer calls and work proactively to resolve it.

Scalability
Previously, one dispatcher would handle around 15 to 20 delivery vehicles. Thanks to the dispatching software, you can reduce the number of personnel who have to work on dispatching, allowing you to utilize your resources on other functions. Because you're not dependent on human labor for dispatching, you can increase the number of truck routes being dispatched without disruptions.
Flexibility
The dispatch management process usually changes and sometimes even becomes more complex as the company grows. And the absence of a reliable process here can result in chaos. Dispatch software helps companies adapt to their new business needs and challenges by reducing the overall level of complexity involved in day-to-day operations.
Reporting and KPIs
Fleet operators are always in search of new ways to improve their workflows to increase customer satisfaction and operational efficiency. Thankfully, dispatch software helps companies spot better understand their operations and even identify new business opportunities in just a matter of clicks and minutes.
For example, dispatch managers who want to know how long it takes drivers to complete the delivery at a particular area can easily search the system to know the average delivery time. Managers who also want to know the average cost per stop for particular order types can easily find this information.
Higher Customer Satisfaction Scores
One recent survey of retailers showed that 49 percent are worried about new customer demands regarding delivery times, while 44 percent are also worried about consumers' expectations of low-cost or free shipping. Companies have a good reason to worry, given that these days 25 percent of customers are likely to abandon their shopping carts if the e-commerce platform cannot provide the right delivery services.
Luckily, the right dispatch software helps companies deal with new consumer demands. Automating dispatching allows businesses to offer more shipping options and ensure faster deliveries. Plus, the software can provide customers with updates on the delivery status, which also helps businesses increase customer satisfaction.
Managing fleets has become more complex. Without the right tools, fleet operations will likely be disorganized, inefficient, and wasteful. Dispatch software that can automate task assignments, offer real-time visibility, and improve customer satisfaction can go a long way in helping you satisfy customers and grow your operations.