Driver issues were the overall top concern of the trucking industry in 2020. That's according to the Top Industry Issues List of the American Transportation Research Institute (ATRI).
Driver shortages, driver retention, compliance, safety, and accountability are the top five concerns of motor carriers. And for the first time in 15 years, insurance costs also appeared in the top 10 concerns of the trucking industry.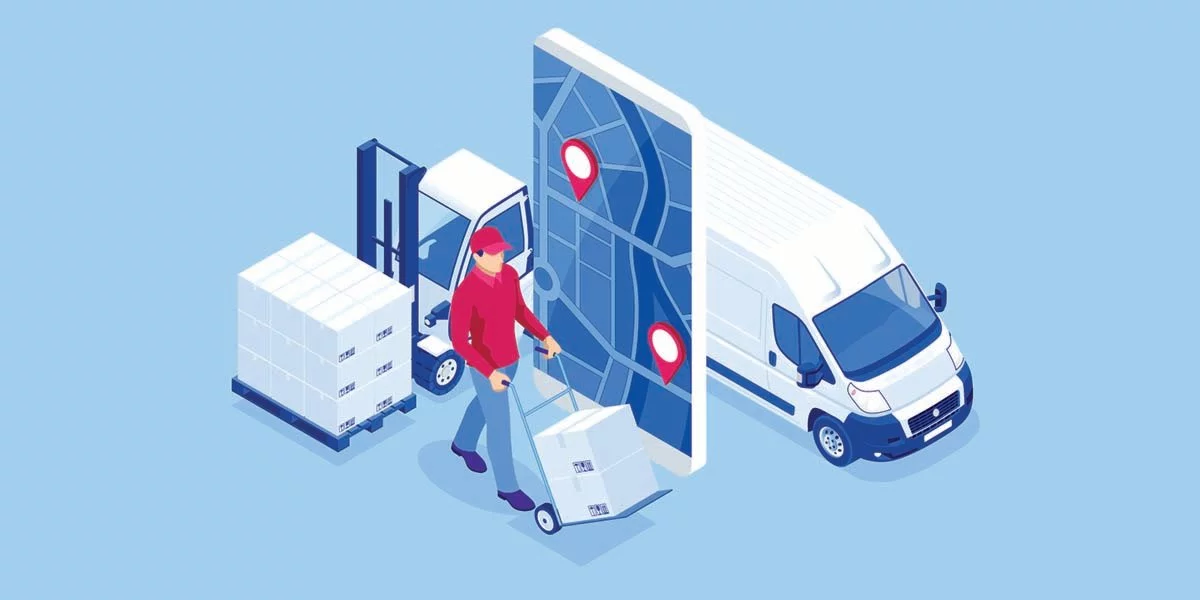 The driver shortage, for the fourth consecutive year, was the top concern of the industry. The recurrence of driver shortages emphasizes the challenges of truckers in both retaining current talent and acquiring new ones.
Driver retention also made the list once again. According to industry players, driver retention is particularly hard to address as the job and the lifestyle accompanying it are difficult. Often, drivers are frustrated with the demands of the job— the long hours, paperwork, and computer work. So how can companies keep their employees happy? Dispatch routing software can go a long way.
How Can Carriers Address Driver Retention and Shortages?
Driver retention and shortage problems are not going away anytime soon. A report from the American Trucking Associations (ATA) entitled "Truck Driver Shortage Analysis" stressed that the driver deficit could be as much as 160,000 drivers by 2028.
The ATA report also noted that many carriers are using incentives like sign-on bonuses and increased salaries to both attract and retain drivers. At the same time, and fortunately for carriers, investments in the right technological solutions can help them retain and attract new drivers.
Can Dispatch Routing Software Help Address Driver Retention?
Route optimization brings many benefits for the operator, such as more accurate delivery windows, lower transportation costs, and better asset utilization, among others. But what many fail to realize is that an advanced delivery route planner also helps retain drivers. Here's a rundown of how route optimization courtesy of automated routing can make drivers happier at their present jobs.
Simplified Compliance
The new Electronic Logging Device (ELD) mandate penalizes both operators and drivers. Unfortunately, compliance with the Hours of Service (HoS) rules can be a headache for most drivers.
Route optimization software makes compliance with HoS significantly easier on drivers. This is thanks to the fact that the software assigns routes automatically with the HoS limits already factored in. This means drivers can rest easy knowing that their daily work schedule and routes have already been figured out automatically by the system. Plus, the optimized schedule provided by the software also allows drivers to maximize the hours they can work based on limits, thus letting them increase their earnings.
No More Manual Paperwork
Compliance with regulations once meant plenty of manual paperwork, which is considered a major stressor for drivers. Automated dispatch routing software records everything digitally and automatically.
Less Worrying
No driver enjoys being stuck in endless traffic all the time while left alone to find the best routes so they can complete their delivery schedule.
A dynamic route optimization solution automates and sequences all the deliveries of each driver so they can maximize their time on the road. It eliminates the need for drivers to find the best routes and juggle multiple deliveries all on their own. The software provides a blow-by-blow route plan that drivers must follow so they won't be experimenting with which roads to take or navigating through multiple apps just to find the most efficient routes.
Plus, the software also aids the dispatch team in guiding the drivers to the best routes if traffic, road, or weather conditions change so drivers can just focus on being on the road.
No Missed Appointments
Missed appointments are another source of frustration for drivers. With route optimization, schedules are more achievable and accurate, as multiple factors are already taken into account in the planning such as drop-off hours, pre-arranged delivery timeframes, road restrictions, traffic conditions, and other one-time concerns. Drivers can focus on the task at hand knowing that they will reach their destination within the time they're expected to.
Additionally, the software is useful in ensuring that the driver ends their shifts on time so they can go home and spend time on themselves or with their families.
Reduced Idle Time
Dynamic route optimization software considers many factors, including the opening and closing times of loading and unloading facilities. It provides routes that ensure drivers are at those points at the correct time. The software also stores and generates plenty of data that operators can use to determine which customer locations are making drivers wait for a long time until the unloading bay is ready.
Drivers' Needs are Considered
Route optimization software doesn't just account for the various factors affecting roads and routes. It also considers the personal needs of drivers such as their shift start and end time as well as days off or leaves of absence. The software also lets the driver select his or her favorite vehicle as well as match the license restrictions or skill level of drivers with the vehicle.
Promotion of Equality
It's common to hear a handful of drivers accusing their dispatchers of favoritism. Some drivers also voice their concerns that they are getting the hardest routes and delivery schedules regularly. All these can be reduced by having a route optimization solution, as it plans for routes without bias. It helps dispatchers divide work among drivers in a more equitable and unbiased way.
Every Step Counts
The trucking industry has been dealing with driver retention and hence a driver shortage for many decades. Companies are spending a small fortune on attracting new drivers while ensuring that currently employed ones stay. Fleet operators are also constantly reviewing their hiring practices and rewards and recognition programs in the hope of retaining and attracting drivers.
Fortunately, new technologies such as advanced dispatch routing software ensure drivers' responsibilities are less taxing and frustrating by finding the most efficient routes and schedules—while allowing drivers to keep their personal schedule. These solutions are also beneficial in promoting equality among fleet drivers. In the end, technologies like driver management software are crucial in lowering operating costs while keeping drivers happy at their current jobs.