Delivery services can make or break an online retailer's business. Why? Because the delivery experience has a direct link to customer satisfaction. Keep in mind that in many industries there's more competition than ever these days, which means more choices for customers. And, increasingly, customers who experience an incorrect or slow delivery will abandon ship and look for another retailer, seller, or service provider.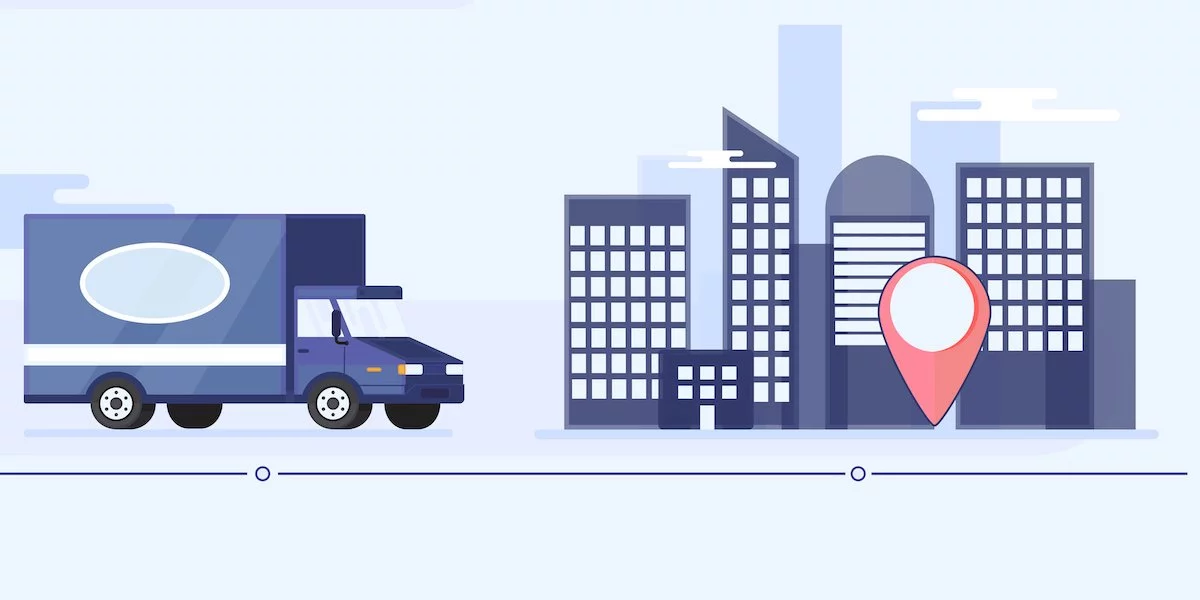 How can businesses address this challenge? One key approach is route optimization. Efficient routing of fleets is key to providing consumers with a great delivery experience, but traditional methods with human route planners can no longer keep up with customer demands and increasing order volumes. Thus, any business that deals with last mile delivery in the 21st century really needs a delivery route planner.
How a Delivery Route Planner Solves Routing Problems
The traditional route planning method involves human planners who take hours to find the shortest routes. Unfortunately, human planners don't have the same computing power as advanced technologies and cannot account for all of the factors that impact route efficiency and ETAs (traffic and weather, driver skill level, vehicle and load types, etc.) when trying to find the optimal route.
Given the laborious task of manual planning using pen, paper, and spreadsheets, the traditional routing method can be quite costly. The conventional way of route planning also makes it difficult for businesses to scale their delivery operations, since it requires constant manual intervention.
On the other hand, advanced routing software doesn't have these limitations. It can use artificial intelligence and machine learning to analyze historical data in predicting traffic and other disruptions, while seeking out the shortest routes from an exponentially-increasing number of options. In finding the best routes, the software also considers various constraints such as real-time weather conditions, location, and more—all in a matter of minutes.
How to Get the Most Out of Your Delivery Route Planner
Indeed, a delivery routing solution can help companies offer a great delivery experience. But not all delivery route planners or technology deployments are created equal. Here are some steps companies can take to make the most out of their solutions:
1. Include Service Time as a Constraint
Delivery route planning solutions, as mentioned, account for the different variables affecting delivery times. They also allow companies to establish and include constraints they think should be included when finding the best routes.
Some businesses always consider travel time but fail to remember that drivers' stops also consume time, and thus affect delivery times. This might include the time it takes to carry a couch into someone's living room, or the time it takes to install a dishwasher. There might also be paperwork to be filled out when entering buildings, time spent capturing proof delivery and noting any damages or access issues. All of this will vary from one order to another—and perhaps even from one driver or service technician to another—generating a level of complexity that can be difficult to grapple with.
Here, it's also helpful to ensure that you're collecting the right information from the customers. If you have data on things like the number of floors, information about the building type, and distance of the front door from the road, you can help the truck router provide accurate expected time of arrivals (ETAs.)
2. Consider How to Optimize
Smart delivery route planning solutions should also allow users to tweak the setting to ensure that routes are organized according to users' preferences. Advanced multi-stop route planners can find optimal routes for those deliveries, but users still need to think carefully about what "optimal" looks like. For instance, one business might be in the market to simply decrease drive time and shorten routes as much as possible (in order reduce costs), while another might be more focused on meeting delivery windows consistently. Your software should be able to give you the ability to tweak parameters in order to create routes that actually meet the definition of optimal for your particular business needs.
3. Ensure Flexibility
One of the biggest issues that delivery organizations run into with manual route planning or legacy route optimization software is a lack of flexibility. When your routing process takes hours of manual effort—regardless of whether that effort is computer-aided or not—it becomes impossible to adjust your plans in an agile way. That means that if a customer tries to make an adjustment to an order the night before delivery, you might not be able to accommodate them. Likewise, if an unexpected road closure makes a given route unworkable, you'll wind up scrambling to find a workaround.
That's why your delivery route optimization software needs to be fast and flexible. It should give you the ability to route thousands of stops in seconds and adjust routes as needed based on changing circumstances. This means looking for a solution that has the technical capabilities to create efficient routes quickly, but also something with an interface that's designed to make life easier for routers, even in the face of the unexpected.
4. Choose Strategic Location of Hubs or Transshipment Points
Transshipment points or hubs are the heart of every route, which is why it's necessary for businesses to think carefully about their locations. Likewise, it's essential for companies to consider how these hubs and points will be used the most. For example, companies must consider that having transshipment points or hubs located beside an expressway is impractical. Ideally, your technology would give some amount of strategic planning or network planning abilities to help you make informed choices here.
5. Choose the Right Delivery Options
Companies can offer various delivery options from same-day, next-day, or two-day shipping or during the morning, afternoon, or evening. Of course, just because you can offer all these options, that doesn't necessarily mean that you should.
You need to choose which delivery options to offer to the customer based on your own needs. Offering more delivery options isn't always better, especially when cost optimization is a top priority. Here, the key is to build in enough flexibility and agility that you can route new orders quickly and maximize capacity. If you're able to dynamically route to changing conditions, you can still give your customers a great delivery experience even when they're not getting a ton of freedom in the actual scheduling. On the flip side, if customer-not-at-homes are a serious issue, you might try giving your customers more freedom—perhaps even letting them schedule their own delivery windows based on your parameters—and see if that helps ameliorate the problem.
6. Collect and Analyze Data
Businesses must collect as much data on the routes as possible, keeping in mind that advanced delivery route planners are often powered by artificial intelligence. Gathering as much data as possible will enable the solution to find the most reliable routes in one go. Likewise, businesses can also learn from the collected data. For example, when caused a delayed start on a specific route, and what are the circumstances of the delay? Asking these questions and more will help companies plan their routes more efficiently. To make all this possible, it's helpful to have a fully-integrated solution that easily communicates with (or includes) areas like customer communication and driver dispatching.
A delivery route planning system can be extremely useful for helping companies offer customers a great delivery experience. If you're able to implement these best practices for implementation and use, you can get even more value out of this kind of technology.