Keeping employees motivated at all times is a challenge that many companies face continuously. In the trucking industry, sustaining driver motivation is crucial since failure to do so could compromise the driver's safety. Plus, demotivated drivers could result in numerous late deliveries, which result in poor customer satisfaction, damage to the brand, and loss of repeat business.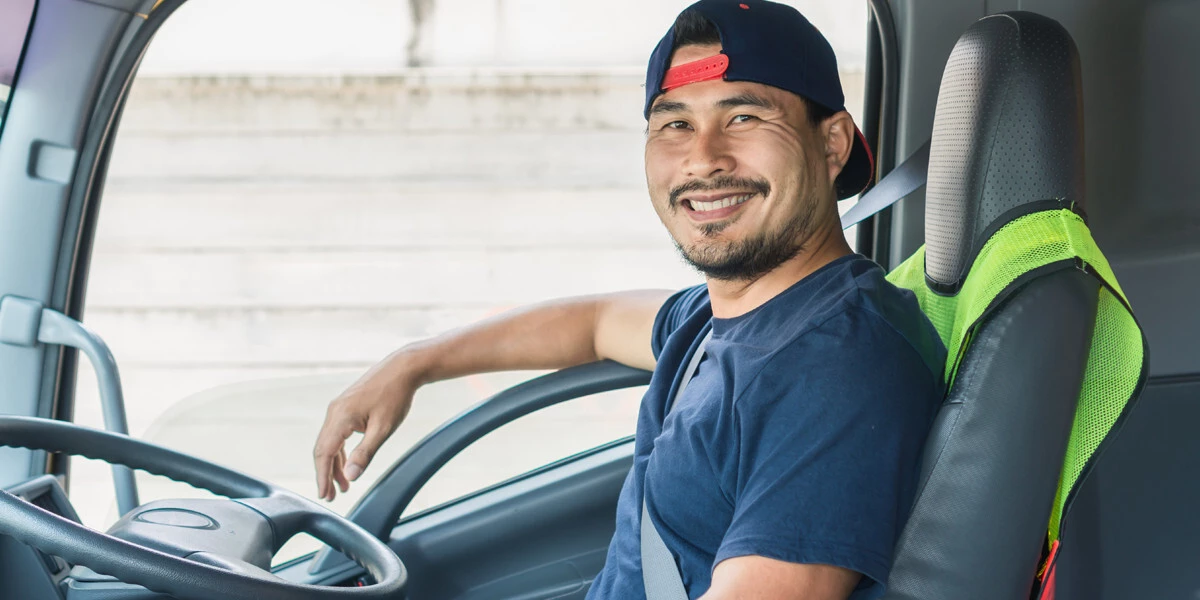 Company executives must constantly ask themselves how to motivate truck drivers. Here are three driver recognition ideas trucking companies should seriously consider.
How to Motivate Truck Drivers
Allow Tipping for Drivers
Punctuality in each last mile delivery is key to keeping customers loyal. Driver performance is one of the factors affecting timely deliveries. As such, rewarding drivers is a must if you want to ensure punctuality for every delivery.
Tipping is a widely used strategy to reward personnel for their great services. Theoretically, personnel or staff get a larger tip if they provide good services. This practice works well for many businesses, particularly those for which friendly service and speed are critical in customer satisfaction.
Tipping drivers is a strong incentive, as it pushes them to provide on-time and friendly service that helps keep customers ordering again. However, company officials should also note that many consumers are not inclined to hand out tips for some product categories. For example, it is common to tip food delivery personnel, but many consumers are not accustomed to tipping for other types of deliveries.
In an email or delivery notification with customers, you could mention that tipping is never expected by drivers but always appreciated, so they know it is acceptable.
Faster Deliveries
Speed is everything for companies with delivery fleets since it affects operating costs. Naturally, companies want their drivers to deliver orders quickly without compromising their safety, like driving above speed limits.
Fortunately for businesses, there's a way to incentivize drivers for on-time deliveries through other safer means. For example, drivers can be encouraged to use their GPS to choose the most optimal routes where they will be rewarded for their hard work and utilizing technology to provide punctual services. Rewarding drivers for focusing their energy on quick service delivery also helps the company maximize each fleet.
AI-powered route optimization software is one of the best ways to speed up deliveries and keep both your drivers and customers happy.
Order Volume
Another option for companies is to reward their drivers according to the number of orders they were able to deliver in an identified time period. This strategy entails having a goal for the number of orders that will be delivered within a specific time period. For example, the company can offer a reward for drivers able to deliver three packages within a ninety minute period.
This incentive is highly beneficial for companies that assign each driver to a small zone or community with numerous scheduled drop-offs. Company executives and managers should be careful in offering this incentive type to drivers who are required to travel long distances for last mile deliveries. It is best to offer rewards for meeting the number of orders targeted for drivers delivering packages in inner cities so they will be motivated to avoid distractions.
Delivery companies should invest time brainstorming different ideas to motivate their employees. For businesses with fleets, rewarding drivers is essential since poor driver performance impacts their business significantly. There can be a loss of customers or the chance for bad habits to form when drivers are not motivated and acknowledged adequately. In the end, rewarding drivers for a job well done is key to better profit margins.