For the third year in a row, a shortage of drivers is the top concern of industry players, according to the 2019 Critical Issues in the Trucking Industry study. The study prepared by The American Transportation Research Institute also revealed that the current driver shortage is estimated at 60,000 employees and is likely to increase to 100,000 in the next five years.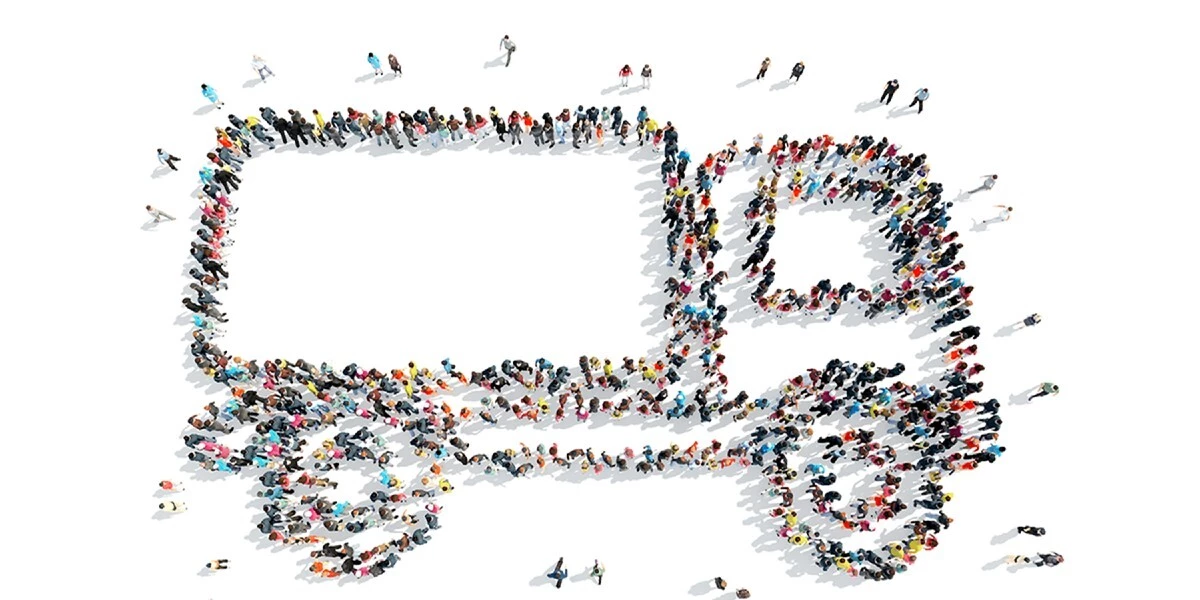 The findings are similar to the studies in the Mid-America Trucking Show years back when only a handful of the drivers in attendance said they took pride in working for their current companies. These sentiments help explain why driver turnover is quite high, around 90% in most large carrier companies, and 75% at smaller carriers.
Building an Effective Driver Retention Program
Given the current shortage of drivers, what must companies do to keep their drivers from leaving their jobs?
The answer lies within establishing a sensible driver retention program, one that promotes honesty at the recruitment phase and a culture of respect for the company where they work. Below are some factors to consider when creating a retention program to address the growing deficit of reliable drivers in the industry.
Paint a Realistic Picture During the Recruitment Process
Dishonesty at the recruitment phase is a recipe for high employee turnover regardless of the industry. Recruiters must be upfront and honest to applicants, so there are clear expectations set about the job requirements. Applicants should be made aware of their responsibilities, work hours, pay, and home time at the onset without embellishments.
Hired drivers would eventually feel cheated if their work conditions and pay don't match what was promised during the recruitment stage. Companies should refrain from asking drivers to join the firm under false pretenses. It is also in the interest of trucking firms to monitor their social media mentions to get a grip on their company reputation when it comes to employee welfare and recruiting practices.
Encourage a Culture of Respect Within The Company
There must be a culture of respect within any organization to keep employees fulfilled and happy. For trucking companies, a good working relationship between the drivers and the dispatch team is essential. According to a study entitled "Interactions between Dispatchers and Truck Drivers in A High Turnover Context," the interdependent nature of the dispatcher and driver relationship is one of the four key characteristics that influence the daily dynamics of trucking operations. That mutual respect is necessary for ensuring work efficiency and job satisfaction among drivers.
This means any company drafting or improving its driver retention program must find ways to encourage a harmonious relationship between fleet managers, dispatchers, and drivers. Often, drivers feel isolated, without support from members of the dispatch team to advocate for them. Executives must examine how to build trust and rapport between these two essential parties to strengthen the team. Building those personal connections among teams within the firm isn't always easy, but will go a long way in fostering a better working relationship for everyone.
Open the Lines of Communication
Generally, employee dissatisfaction can also stem from feeling unappreciated and without a voice. This holds true for truck drivers too. It's time trucking firms find ways to make drivers feel validated and heard. Management should emphasize that they are open to discuss any issues concerning their drivers' welfare.
Naturally, some drivers may be too intimidated to have an honest conversation with executives. This is where a driver survey will come in handy as employees tend to be more open with their work experiences when asked in an anonymous questionnaire. Regular surveys to get a feel for the job satisfaction of drivers can be instituted as part of the driver retention program.
Implement an Attainable Incentive Program
Think about it: drivers have long hours and spend lots of time away from home. Truck drivers sacrifice a lot more than family time so businesses can succeed. Companies can provide incentives for a job well done, like some of the following ideas:
Recognition from peers and other teams
Tangible rewards like plaques, trophies, and prizes
Monetary incentives like bonuses
While most industry players provide incentives, some firms may want to re-evaluate their efforts and programs. It's necessary to set criteria that are both fair and measurable for each reward program you institute. "Attainable" is the operative word in any incentive program designed for driver retention efforts to succeed.
Respect Your Drivers' Time and Skill
Hours of waiting and idle time while goods are loaded, plus multiple trips for a single order, are notable factors in driver dissatisfaction.
It also doesn't help when they are required to maintain and fill out extensive amounts of paperwork. Companies must remember that drivers prefer to be on the road, and they want their routes to be well planned. Drivers also want to be paid properly, which means waiting for loading that extends the time they're not getting paid will cause any driver distress and plant seeds of contempt about staying with their employers. Organizations must work to stay aware of how their drivers are feeling about work demands and their environment constantly.
Use Technology to Prevent Drivers From Leaving
Technological tools can do wonders for truck driver retention, as the majority of the complaints from drivers can be addressed by a reliable fleet management system or driver management software. Here are some benefits of technology to help improve a driver's working conditions:
Reduce driver wait time for the loading of goods into their trucks
Minimize failed deliveries and sending drivers for multiple returns
Optimize delivery routes

to reduce slow, or clogged routes
Enable

real-time communication

between drivers and fleet dispatch
Centralize data for a more objective driver performance evaluation and reports
Most companies already have driver retention programs in place, but the data shows they're not effective enough and can't slow the high turnover rate of truck drivers. An examination of driver retention programs must start by looking at ways to improve the delivery process to cut inefficiencies that lead to poor job satisfaction. Proper data gathering also helps in implementing driver incentive programs. Businesses will do well to invest in the right tools to help keep their drivers happy and from leaving the profession altogether.