It's no secret that there is growing competition among companies offering last mile delivery services these days. The delivery industry is constantly being challenged by shortages of drivers, elevated customer demands, and an unfavorable economic climate.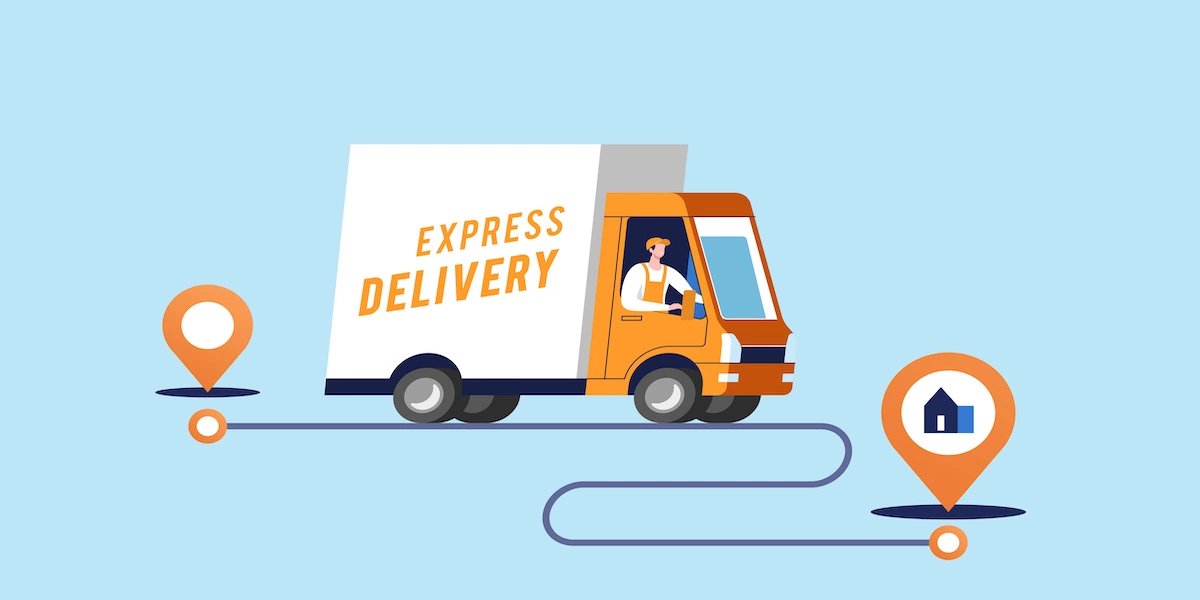 Because of these and other factors, distribution companies are more motivated than ever to meticulously manage their operations, optimizing all elements from customer experience and delivery service offerings to costs, fleet productivity, and vehicle and driver performance.
As a means of controlling distribution costs and providing exceptional customer service, companies in the delivery industry need to take stock of the last mile delivery best practices making their way into the marketplace. Through these best practices, you can streamline delivery operations, gain a competitive advantage, and increase customer loyalty.
The Top Delivery Industry Best Practices
1. Craft a bold plan
Over the last few years, final mile delivery tactics, strategies, and technologies have significantly evolved. Technologies that were innovative five years ago are now considered standard. It's not just about delivering goods safely and on time these days—delivery operations are now integral to an organization's competitive differentiation and revenue generation.
An initial assessment is the first step in developing an effective plan. You must ask yourself these questions:
How can delivery contribute to my organization's success?
How do our current delivery processes impact our customers? What about our costs?
What are our competitors doing differently with delivery that we could learn from?
What are other industries doing to increase their competitiveness through last mile delivery?
Then, more traditional operational objectives such as improving customer service and increasing productivity can be integrated into progressive initiatives to make last mile delivery operations more responsive to new customer demands and the competitive landscape.
2. Let technology play a significant role
In today's market, last mile delivery strategies can only be executed with advanced route optimization, telematics, mobile proof of delivery, customer communication automation, and data analytics tools.
From the beginning when the customer starts the buying process to the moment the order is delivered, robust delivery management solutions can improve the customer experience, cut down operating costs, and increase sales. Not only do you gain helpful capabilities with the right technology, you also generate information that can play a crucial role in improving your customer experience and distribution operations.

3. Consider standardization and automation
Route planning and optimization is not an art, but a science—and the planner's role isn't to develop routes from scratch, but rather to determine priorities, identify exceptions, and improve the process continuously.
Robust route planning and optimization solutions are capable of automating the planning and optimization processes through technologies such as machine learning and artificial intelligence. In this way, results from all planners become more consistent and more efficient.
Time isn't just money: in today's on-demand world, it is also your most valuable commodity. When you can't deliver an order quickly, you'll lose your customers. Therefore, automation must be integrated into every step of the delivery process, from backend systems to communication between managers, drivers, and customers. This way, you can plan and execute that much more quickly at every step of the way. By using an automated delivery management and route optimization app, a business in the delivery industry can make the best decisions according to their rules on volumes, costs, volume, and other business objectives—all without losing time to slow and laborious manual processes.
Additionally, the right system can automatically offer delivery options to customers, all based on your specified capacity parameters and real-time data about your operations. This entails real-time decision making, requiring real-time integration of your internal and external systems.
4. Empower the driver
Execution is crucially dependent on the driver. However, much like route planners, drivers differ widely in their skill sets. That's why it's so important to empower drivers to adhere to the route plan, minimize their unplanned stops, and communicate immediately when things don't go as planned.
Through a combination of tracking, alerts, in-route information, and coaching, each driver can be the best they can be. Using the right mobile app, drivers can remain on schedule with their routes and delivery times and provide real-time route productivity information. Here, analytics are useful in understanding where drivers may have deviated from expected plans and how they perform in comparison to their peers. This might give you the tools to set your ETA expectations based on driver speed factors, help coach drivers who show problematic behaviors like harsh braking and cornering, and more easily track driver hours for compliance purposes.
Here, one of the most useful tools you can offer to drivers is the ability to capture proof of delivery right from the application. When drivers can take pictures, add notes, and capture signatures following a successful delivery, they can show off their hard work, ensure clear documentation, and ultimately get paid faster.
5. Engage (and delight) your customers
Customer behavior has an impact on delivery performance as well. Customer delays and lack of availability are all contributing factors to delivery failure. To avoid scenarios where customers aren't at home to receive the delivery when the driver shows up, your customers need to get notifications frequently and proactively throughout the delivery process.
If customers are notified of ETAs in real-time, they are prepared for delivery well in advance. Further, when customers are provided with delivery information in a timely way, they can ensure that their delivery sites are actually ready (this is particularly important in a B2B delivery context). Delivery logistics systems benefit from this proactive approach to customer management, as it minimizes delays and helps the customer get organized.
Delivery services are not just about just getting the goods to the end recipient. They're about providing a great experience that culminates in an efficient right-time delivery. To achieve all that, you should ensure that your processes, teams, and technology are all in sync throughout the last mile.
Ultimately, investing in the right tools and solutions can help you adopt the right best practices, gain visibility, and ultimately get the delivery control you need to meet the demands of your customers.