Data from Statista shows that eCommerce industry analysis in 2019 recorded $3.5 billion market sales globally, accounting for 14% of the global retail sales. These numbers aren't surprising given how online shopping has become an integral part of consumers' everyday lives.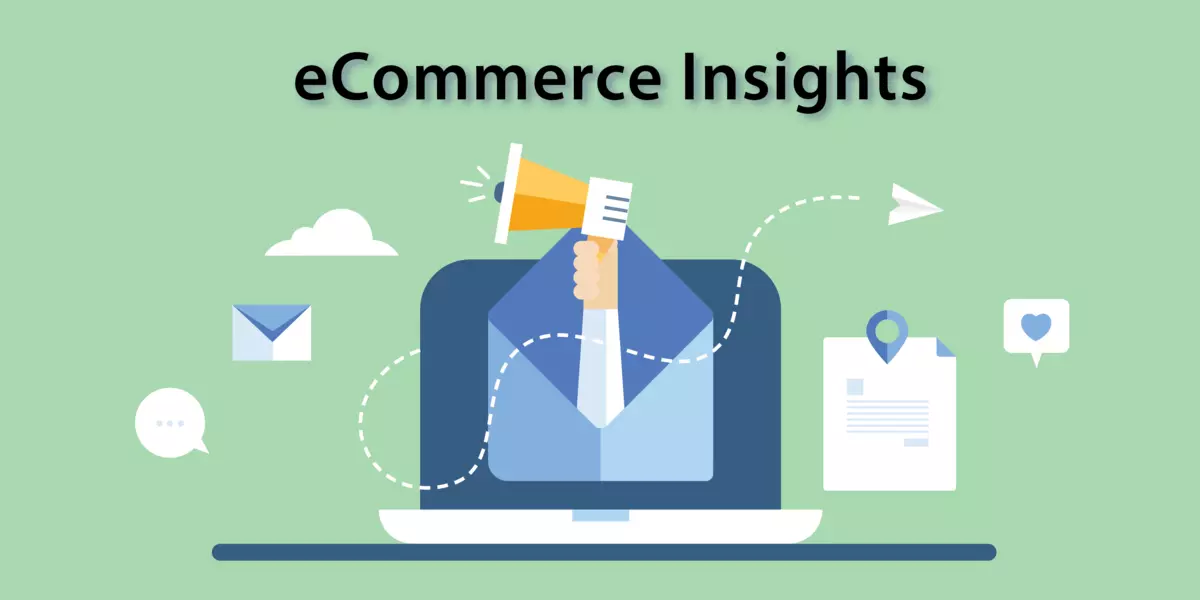 For 2020, experts predict that global eCommerce sales will hit $4.2 billion or roughly 16% of the overall retail sales. An estimated 25% of the world's population, equivalent to around 7.7 billion people will be shopping online by the end of 2020. The number is expected to increase in 2021, where experts predict that there will be 2.14 billion online shoppers.
As more consumers shop online, businesses should be well aware of experts' eCommerce insights for 2020. Below are key trends that will drive the future of eCommerce in 2020 and beyond.
More Consumers Will Shop Using Augmented Reality
Gartner, in 2019 predicted that some 100 million shoppers would buy using augmented reality (AR). This sentiment was echoed by the Director of Business Development of 1Digital Agency, Michael Prusich, who said that 35% of consumers are likely to shop online if they could virtually check out a product before purchasing it. Prusich added that around 22% of shoppers would be less likely to visit a brick-and-mortar store if AR is made available by online retailers.
More Shoppers Will Use Voice Search
According to Loop Ventures, an estimated 75% of households in the United States will have a smart speaker by the end of 2025. With this increase, shoppers are likely to rely more on voice assistants like Amazon Alexa, Google Assistant, to accomplish various tasks, including purchasing goods online.
Artificial Intelligence Will Guide Ecommerce Platforms
Unlike physical stores, online shopping sites don't provide an in-store assistant that can answer product inquiries and make recommendations according to visitor preferences or needs. With machine learning and artificial intelligence (AI) growing more sophisticated and showing up in the form of chatbots, many online shops have started relying on AI to provide product recommendations to consumers. Increasing dependence on AI is one of the key eCommerce trends 2020 cited by experts.
Artificial Intelligence Will Help Create Personalized Experiences
Regarding AI, online eCommerce sites are likely to leverage this technology to create individualized experiences. AI can also be used very effectively in data gathering of visitor's behavior on eCommerce platforms. The information gathered will then be saved and used to tailor fit to visitors by storing and organizing preferences or shopping history.
Chatbots Will Help Create Better Shopping Experiences
Brick-and-mortar stores have their salespersons to greet and attend to customers, which are likely to be replaced by chatbots in the world of online shopping. The Chatbots let brands communicate with many customers, making them feel special and taken care of by the brand. The dependence of e-commerce on Chatbots isn't new. One research showed that at least 60% of consumers choose to have apps, websites, or chatbots to answer simple questions because of the quick response they provide.
By the end of 2020, experts say that around 80% of online eCommerce sites will be using chatbots. Several experts also predict that chatbot functionality will evolve in the coming years, drastically changing the way consumers shop online.
More Options For Payment
The popularity of eCommerce platforms is partly due to the ability of consumers to shop anywhere with they are thanks to their mobile devices. In the United States, it is estimated that more than 50% of shoppers use mobile devices and 55% of consumers in Europe.
To provide an easier user-experiences, online shopping sites offer several payment options like credit cards and e-wallets. For 2020, experts foresee a more seamless payment experience in online shopping. For example, customers purchasing from an overseas online site can pay for their orders using their local payment provider, right over the phone.
Additionally, more online shops are likely to provide the same easy shopping experience that big brands like Walmart and Amazon offer. Customers can opt-in to keep their information saved and ready to check out without having to enter their payment details again. eCommerce sites are expected to provide more payment options such as Paypal and Apple Pay for frictionless checkout.
Increasing Concern For Sustainability
In the last few years, studies have shown that consumers are likely to choose a company that shows concern for the environment. For example, one survey revealed that 50% of respondents said that they demand sustainability among fashion industry players, while 75% wanted a reduction in unsustainable packaging. Experts say more customers in the coming years will choose brands based on their sustainability strategy and practices.
Conclusion
Consumer preferences and demands are constantly shifting, but now the changes are accelerating. For the retail industry, innovation and adopting new business practices is key to not only surviving but beating competitors. Knowing the future of eCommerce and preparing for future trends is the best way to move forward and make changes with confidence.