There's no magic formula that can simplify the complexities and solve all the challenges of delivery management operations in the beverage industry. But this certainly doesn't mean that fleet operators and managers should simply raise the white flag and stop trying to improve efficiency within their operations.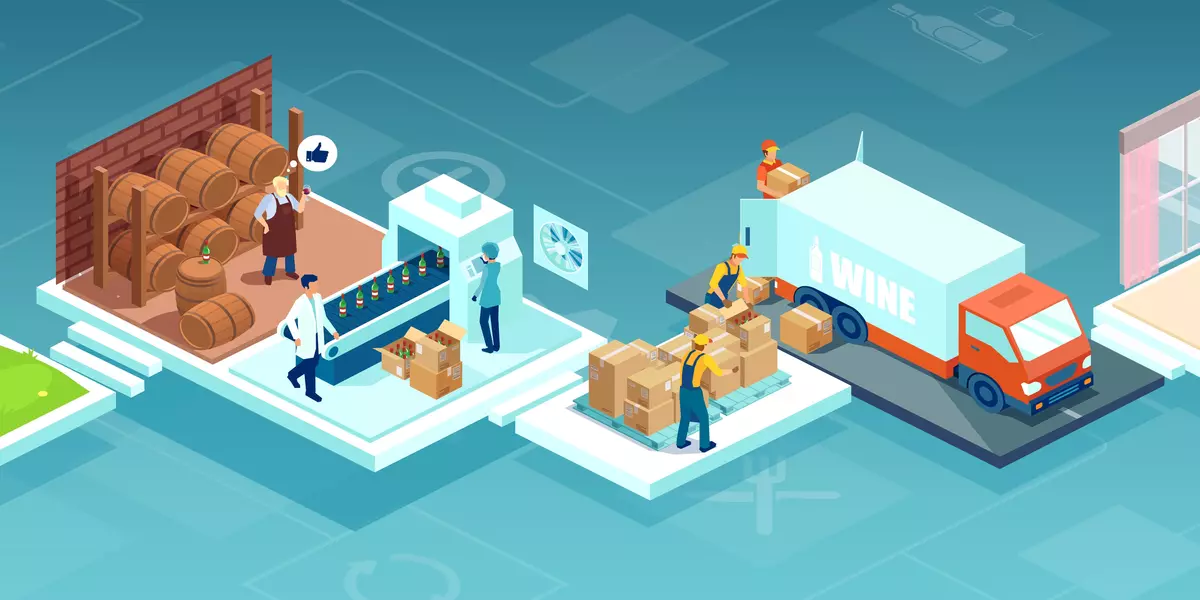 After all, there are ways to ensure that your beverage distribution operations are running efficiently and cost-effectively. For starters, last mile delivery management software offers many benefits to fleet operators regardless of their size. Investing in delivery management software along with other practices will help overcome the challenges of beverage distribution logistics.
A Brief Look at Delivery Management Software
Delivery management software offers back-office employees including fleet managers and dispatchers full visibility on drivers out on the road. It connects everyone involved in the delivery process to ensure fast, reliable, and accurate deliveries. In that way, delivery management software can offer a number of advantages to beverage companies.
Improved delivery visibility
Delivery management software can automate assignments, automatically inform drivers of their delivery schedule, and then provides updates on the real-time status of orders and deliveries. In this way, managers and dispatchers are able to get a clear view of the last mile as it unfolds.

Increased driver productivity
Drivers are given all the information they need to complete a drop as efficiently as possible, reducing the possibility of missing or incomplete information that can delay their schedules.
Automated driver and vehicle assignment
Delivery management software maximizes drivers' shifts and vehicles' capacity (e.g. through route optimization). Manually assigning tasks to drivers and vehicles can be quite time consuming, but the right software can easily account for a number of factors that add complexity to the process. For example, trucks with more capacity are sometimes dispatched with more empty space because it's too difficult to account for the differences between trucks when planning manually. This can be a big help when it comes to the unique problem of low volume and high-frequency orders that beverage companies usually face.
Improved monitoring and recording of deliveries
In addition to live status updates, the right beverage distributor software should offer businesses a seamless way of capturing delivery information such as time, date, and location information along with proof of delivery. This can also include a record of the reasons why a given delivery failed or was only partially completed.
Cost savings
Crucially, all of the above can help lower operating costs. More efficient and productive drivers complete more deliveries per day, which reduces cost per delivery. And when you know what's going on across the last mile on the day of delivery, you can be more agile and avoid disruptions more effectively. And, of course, when you can easily capture photo and video proof of delivery, you can get paid the correct amount more quickly with less manual back-office effort.
Best Practices in Delivery Management for Beverage Distribution
Investing in delivery software is definitely a step in the right direction when it comes to optimizing delivery management in the beverage distribution space. That said, not all software solutions are created equal. Here are a few best practices to keep in mind when determining the best approach for overcoming the industry's top delivery management challenges.

Choose a reliable software provider
Deciding to invest in advanced delivery management software is just half the battle—you also need to consider the reliability and track record of the software provider. Picking a vendor that offers great customer service, training, and continuous support is essential to the success of the implementation of a new solution.
Simplify driver interfaces
No matter how feature-rich a solution is, having a difficult interface to work with will hinder drivers and other users from making the most out of the software. In choosing delivery management software, make sure to pick one that is user-friendly.
Constantly get drivers' feedback
Regularly communicating with drivers will help fleet managers identify delivery-related issues and spot trends that could potentially impact delivery management and delivery operations. Likewise, informing drivers of the latest news and developments also makes them feel more valued and appreciated.
Be vigilant about daily vehicle inspection
Every fleet operator and manager knows the importance of regular maintenance to avoid long downtimes of delivery vehicles. However, you also have to ensure that drivers complete their daily truck inspection reports religiously, such that they can immediately communicate any maintenance-related issue they noticed during their inspection. This is something that the right software can help with by empowering custom vehicle inspection reports.
Make driver retention a priority
It's no secret that the trucking industry is being hounded by the driver retention problem in the last few years. In fact, last mile operations across the board have listed driver retention as one of their top concerns year after year. Thus, beverage enterprises must make driver retention a priority, too. Attracting and retaining the best drivers by offering them compensation at the right level is obviously a big first step—but beyond that, it's about empowering drivers to do their jobs well under workable conditions. Drivers don't want to lose out because they were dispatched to a bar before it opened, and they don't want to be blamed for a late delivery caused by a poorly-calculated ETA.
Plan routing strategies carefully
When it comes to beverage distribution, one of the biggest challenges is balancing recurring orders and customers with new business and order changes. You need to meet your recurring customers' delivery windows unfailingly, but you can't do so at the expense of flexibility. This sets a high bar for efficient routing—a bar that you can only clear with the right routing tools. Look for something that offers you comprehensive strategic planning tools for setting static routes, with the ability to dynamically adjust those routes as needed.
Transporting beverages is never easy. Aside from having to deal with the usual challenges of the transportation industry, beverage companies also have their unique issues. Fortunately, the right delivery management software—along with other best practices—can help beverage distributors overcome these challenges.