Wholesale distribution software is what enables wholesale food companies to ensure the high quality of food products while maximizing on-time delivery. Shipping food is no walk in the park, and food distributors need the right tools if they're going to successfully focus on both food safety plans and traceability of their products to comply with regulations and to prevent losses.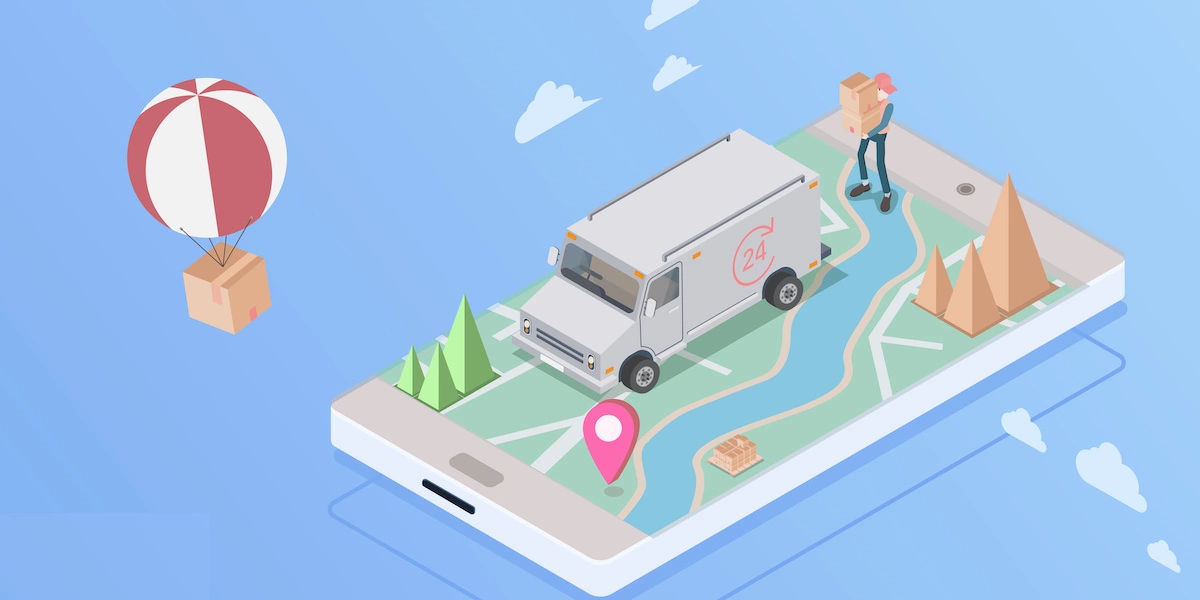 To successfully transport food products, you need the right software for wholesale distribution. This kind of tool is useful in helping businesses delight their customers with consistent on-time delivery performance.
How Does Software for Wholesale Distribution Work?
Wholesale food distribution technology allows food companies to manage all the complexities of transporting food and beverage products. The right software simplifies delivery operational processes like route planning, customer updates, dispatching, order tracking, proof of delivery, driver coordinating, and analytics.
Timing is important in the food industry. Successful deliveries require careful planning and proper execution. Fortunately, delivery management tools have evolved significantly in recent years. Dispatchers and fleet managers can finally ditch their manual processes by adopting modern wholesale food distribution solutions that offer automation, optimization, and deep insights—all of which can power smarter last mile deliveries.
What Features Should You Look for in a Food Distribution Solution?
Route optimization
Last mile deliveries are expensive, accounting for more than half of a given company's overall shipping costs. Businesses must minimize last mile costs to remain competitive. The right software helps businesses achieve this goal. How? In part by optimizing routes to ensure that drivers are completing more stops each day and taking fuel-efficient routes.
This is harder than it sounds. Your software needs to find the most cost-effective routes by factoring in different constraints like delivery windows, priority clients, driver availability, and road and weather conditions, to name just a few. Route optimization algorithms also need to generate reliable expected times of arrival (ETAs) so customers can prepare to receive the deliveries. Advanced software allows fleet managers, dispatchers, and even sales reps to make changes and adapt on the fly as well.
Real-time visibility
Food logistics software should also let fleet managers or dispatchers track their vehicles, drivers, and orders in real-time, allowing them to know where and what their drivers are doing at any given time. Real-time visibility enables managers and dispatchers to find out if drivers are going off-route, identify which orders might be late, immediately spot delivery exceptions, and ultimately get proactive and agile with ensuring that everything goes smoothly on the day of delivery. This also helps in eliminating the need for phone calls and messages just to know what drivers are up to.

Efficient dispatching
Handing out printed assignments and using spreadsheets to assign drivers to loads should be a thing of the past. Your software should automate food logistics dispatch such that drivers can simply open their mobile devices to know their assignments for the day.
Of course, food, unlike some other product categories, often requires special handling. Thus, the software should also ensure that loads are assigned to the right equipment and trucks (e.g. ensuring refrigerated storage). When your drivers are working with a mobile app that ensures connectivity and clarity about requirements for different items, you can more easily comply with Food Management and Safety Act (FMSA) rules.
Performance measurement
Tracking key performance indicators (KPIs) is crucial, since changing measurements show both potential problems and growth areas. With the right solution in place, food distributors can automate KPI monitoring and generate customized reports which can help executives and managers make data-driven decisions. Ideally, you'd also be able to see your cost-per-stop and cost-per-case automatically.
Customer engagement
An advanced software solution will help improve customer experience by providing them with real-time order tracking capabilities, real-time updates regarding delivery, and real-time communication between delivery teams and customers. This can make a huge difference when it comes to keeping customers happy and ensuring that they're actually ready to receive the delivery when the truck arrives.
Choosing the Right Software
Food distributors have different needs. As such, you need to choose your software for wholesale distribution carefully, taking into consideration your relevant business requirements and goals. Below are some factors to consider when choosing the right food wholesale software:
Setup requirements
Does the last mile delivery software company offer customization, allowing you to configure your own KPIs, business constraints, and so on? Can the solution be integrated with other enterprise solutions to streamline processes and avoid data silos? Or will you need to replace other current solutions—or worse, manually transfer data from one solution to another? Is it cloud-based or is it an on-premise solution? A cloud-based solution enables easier access and connectivity while effectively helping you to future-proof your IT.
Scalability
Can the solution support your business' growth? Can you add more features as the business grows? Can the software help during peak season where order volumes are higher?
Customer support
Will the provider help you during the transition phase? Is there a customer service team that can help when there are difficulties in rolling out or integrating the software? How often are they available to you?
Upgrades
Most solutions require regular maintenance and updates. It's crucial for food companies to know ahead of time whether system updates will cause disruptions in work processes or not. Likewise, you'll want to know the frequency of update and maintenance activities.
Return on investment
You need to be sure that you're getting the desired returns on your investment in the software. Ask how the solution provider ensures monitoring, measurement, and reporting on KPIs and how it can help you achieve business goals.
Successful wholesale food distribution relies on proper transportation of the goods and consistent on-time delivery. You might have the best products at the best prices, but if deliveries are delayed and loads are not properly matched with the right truck or equipment, then customer retention will become a huge challenge. Luckily, the right wholesale food distribution software can help you prevent this from happening—all while ensuring that your deliveries remain highly visible and cost effective.