Digitization has had dramatic effects on food and beverage distribution logistics. As the world becomes more welcoming of smart technologies like automation and the Internet of Things (IoT), it comes as no surprise that food and beverage companies are also leveraging food distribution technology to ensure their competitiveness.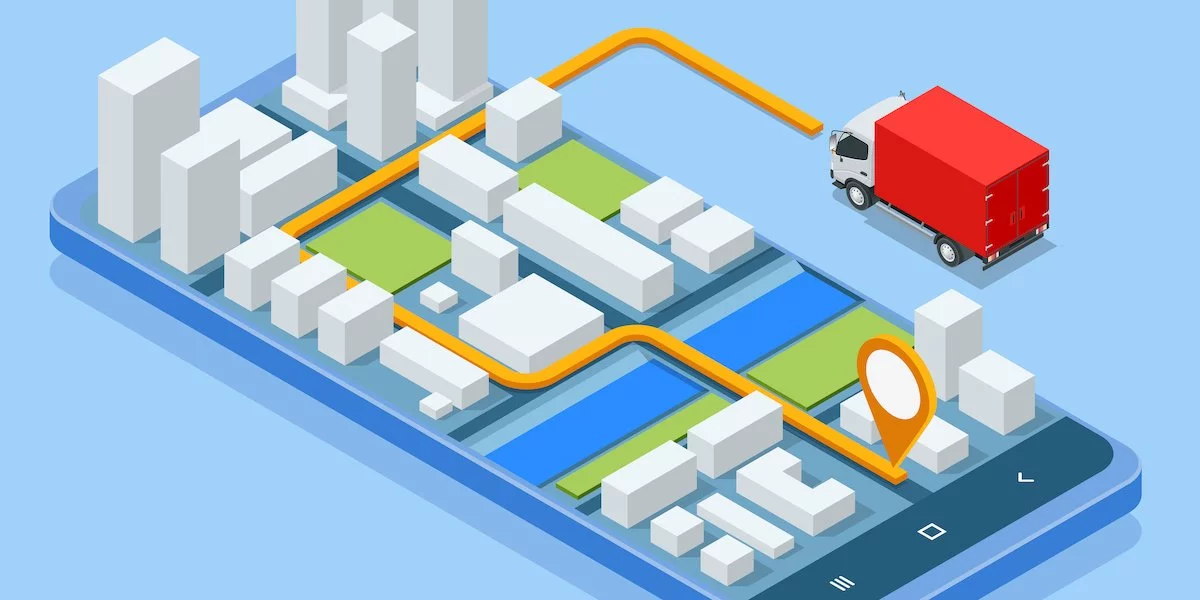 Food logistics is experiencing a major digital transformation—and not a moment too soon, considering how disruptive the effects of the pandemic have been in the past year and change. But the digital adoption of the entire industry is far from smooth sailing. In this article, we'll talk about how food and beverage companies benefit from new technologies—but we'll also discuss the challenges and issues facing food and beverage distributors as they embrace new technological innovations.
How Food Distribution Technology Benefits the Industry
The food and beverage industry is benefitting from new technological solutions in various ways:
For one, it is easier than ever for food companies to comply with strict regulations, thanks to new solutions. Shipping in this area is often more complicated than transporting other products, since fresh produce, kegs of beer, and artisanal cheeses all require special handling and tracking that other widgets simply don't.
Luckily, there are now digital telematics solutions that aid food companies in ensuring the freshness of their products. Sensors and temperature monitors can record and transmit data on recorded trailers' temperature, which helps in ensuring that the temperature inside trailers is within the allowable range, just as one example.

New technology also offers more transparency in food logistics—with constant streams of data helping distributors better understand what's actually happening on the day of delivery. This can be helpful in recalls, yes, but it can also be useful for simple inventory management and customer communications (e.g. if you find an extra, unexpected pallet in the back of the truck at the end of the day, you can figure out whether it was meant to be delivered, whether it was rejected, or what have you.)
By the same token, last mile routing software solutions can also help food and beverage outfits to shorten their routes and deliver their orders more efficiently. This means more deliveries per day and potential shorter delivery turnarounds. Time is of the essence when it comes to food and beverage distribution—so any technology that can speed things up can be invaluable. The right advanced route planner can find the optimal routes, taking into consideration the various factors affecting delivery times, even in situations where you have to balance new orders with recurring orders from regular clients.
The Challenges in Food Distribution Technology
Clearly, new technological solutions have the power to be transformative in the food and beverage industry. Unfortunately, despite new advancements, many food companies have yet to take advantage of what these technologies have to offer. Why might that be the case? Here are a handful of challenges that may be impeding the industry's larger digital transformation.

Legacy technology
As mentioned, modern technological transformation benefits companies especially when it comes to regulatory compliance. However, many food companies continue to use legacy technology when it comes to things like routing and planning.
There are various reasons for the lack of adoption. For one, stakeholders might remain unaware that modern last mile technologies can actually speak to their unique needs and use cases (e.g. hybrid routing). Others may find the idea of replacing their technology too daunting to be worth the investment. This is an industry where many of the players have been at it for many years, and many decision makers within the industry need to see a clear path to tangible results before they'll even think about changing out their technology.
Lack of integration and coordination
Tracking products is one of the most crucial parts of food distribution. To that end, connecting whatever sensors and other devices to the cloud (via a larger cloud-based solution) lets organizations store and handle large datasets almost seamlessly. The integration of telematics devices, e.g., with cloud technology has the potential to lessen the manual work done regularly by employees.
There are also other benefits to using the cloud. For one, it helps companies implement remote work, something that on-site solutions cannot offer. Plus, connecting smart sensors and IoT to the cloud along with the integration of a food wholesale software solution offers food businesses more data, which they can use to gain deeper insights about their workflows and even products. This is another area where legacy technology may be a factor—specifically any technology that has to run on-premise or doesn't integrate well with other solutions.
Lack of Automation
You can't expect to make the most out of any technological advancements without automation. Many of the technologies already discussed above benefit from some kind of automation. For example, the last mile routing solutions we mentioned above will automate the process of finding the right routes for every truck and driver, thereby eliminating manual effort.
Even centralizing data requires automation. Imagine how many hours and employees companies would take to simply record data captured across the delivery chain in the absence of any automation. This can include things like proof of delivery—which can be time-consuming and expensive to track down by hand—as well as confirmation of customer delivery windows and addresses. In a perfect world, you could even automate the collection of the information you'll need in order to settle with drivers. Not only does this reduce manual effort, but it makes your entire technology deployment more cohesive.
Data Silos
Many organizations tend to generate lots of data without knowing what to do with it. The datasets are just there and are of little help to the company as executives don't understand how to use them to improve their work processes.
Data silos aren't an uncommon problem across different technology landscapes, but the bar for problematic data integration is set pretty low when it comes to last mile delivery. You don't just need historical data to optimize food logistics—you need live, up-to-the-minute information about your deliveries as they're unfolding. Even if you don't have a traditional data silo, you'll still run into disruptions if a customer calls asking about a shipment of kombucha and you can't tell them where it is or when it will arrive.
Most industries are in a major period of digital transformation, the food and beverage industry included. However, many of the players in the industry have yet to take advantage of the most modern technologies for food logistics. And, to be sure, there are real hurdles that businesses have to overcome to get the full value out of modern technology—but at the end of the day the potential benefits far outweigh the costs.