The secret to efficiency and profitability in the last mile is route planning. Running a last-mile business means planning multi-stop routes and mapping out multiple locations on a daily basis. Food distributors, independent carriers, furniture sellers, and other enterprises offering last mile delivery services are faced with almost the same logistics challenges: how to make routes more efficient and cost-effective, how to maximize fleet capacity, and how to increase both brand loyalty and customer satisfaction.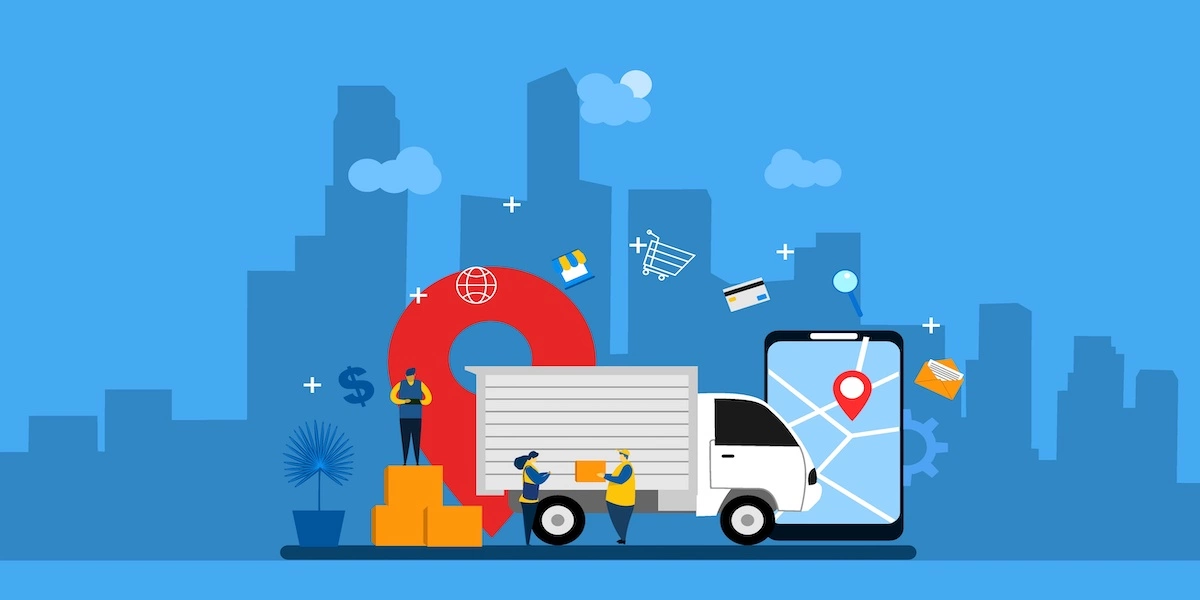 In this post, we will tackle a simple question: what is route planning, and how can your enterprise's last mile delivery operations benefit from it?
What Is Route Planning, and Why Is It Important?
To plan a route, you have to take a collection of addresses and sequence them in a systematic order. The full route optimization process can involve elements of fleet management, scheduling, route tracking, route management, driver management, and many other elements.
As you can imagine, finding the right sequence can be quite complex. Routes can be impacted by a variety of customer variables, business rules, and constraints for teams and vehicles, among others. You'll also have to contend with weather conditions, fleet vehicle capacity, vehicle types, cargo cubic volume, weight restrictions and so much more. With advanced route planning and optimization solutions, routes can be planned to incorporate driver skills, vehicle loading capacity, delivery windows, and a lot more.
In this way, route planning can help delivery organizations save money on logistics and fleet expenses while increasing the profitability of their delivery and service routes. It can help increase delivery and pickup efficiency as well as to optimize their vehicle and driver utilization, among others.

Understanding the Difference Between Route Planning and Route Optimization
Legacy multi-stop route planning often involves mapping multiple destinations and creating driving routes by manually sequencing them. On the other hand, route optimization refers to the process of automatically determining the optimal order of mapped locations. Planning routes can include the process of sequencing addresses manually—optimizing routes is one way of automating route sequencing via technology to find the most efficient and cost-effective routes.
How Can Technology Turn Route Planning Into Route Optimization?
Logistics-intensive businesses use route optimization software to map customer addresses and devise routes that are as cost-effective as possible. Basically, this software calculates the most efficient way to reach a specific location and displays the best driving directions. As a result, rather than planning routes by hand or using Excel spreadsheets, route planners can leverage software to make the process completely automated.
Robust route planning solutions allow human planners to optimize logistics operations with just a few clicks. Advanced planning software also lets you dispatch planned routes, generate delivery schedules, collect proof of delivery electronically, generate live ETA updates, and keep track of logistics key performance indicators (KPIs).
What makes all this possible? For starters, the right software leverages machine learning and artificial intelligence to learn about real-world conditions that impact routes and ETAs. This might include service times for particular types of delivery, historical traffic patterns, and more. From there, complex algorithms go to work on analyzing possible sequences based on your given set of parameters in order to find the best option for your needs. The software considers more possible options than a human planner could possibly consider by hand—and it does it all within complex sets of parameters.
How Can Route Planning Benefit Your Fleet?
In addition to raising revenue and profits, route planning allows businesses to increase fleet productivity, improve team performance, and even enhance customer delivery service. With route planning and optimization software, businesses can reap these benefits:
Improved fleet team productivity and team performance: Balanced and organized routes make drivers' work easier to manage. Finishing more deliveries per route will allow you to significantly improve fleet efficiency and streamline fleet management—plus, it'll boost job satisfaction for drivers who are paid by the delivery.
Lower transportation costs: Faster routes and better management of vehicles let you save on mileage, vehicle maintenance, and so much more. You will also save on fuel costs when driving shorter distances—given how volatile diesel fuel prices have become, it's hard to oversell how much of an impact that can make!
More sustainable practices: Shorter routes and faster travel times save fuel and reduce CO2 emissions. In turn, reducing your fleet's CO2 emissions makes your last mile operations more environmentally friendly and can lead to more sustainable practices—something that's increasingly impacting how consumers view the brands they work with. Plus, improved route planning and optimization means easier compliance with environmental rules and regulations.
Improved customer satisfaction: Optimized route plans result in quicker deliveries, faster response times, and better service for customers. Customers who receive good service will also remain loyal to the company. One study revealed that 96 percent of shoppers say that they would return to a brand or retailer again after experiencing a positive customer delivery experience.
More accurate ETAs: This is closely related to improved customer satisfaction, but it's worth calling out on its own: when you have the right technology, you can actually estimate delivery ETAs with a high level of precision and accuracy. This means that customers aren't stuck waiting around all day for a six hour delivery window—only to find that the truck is running two hours outside that window anyway. Ideally, you'd have ETAs that can be dynamically updated in real-time based on live delivery data, ensuring that everyone has up-to-date delivery information across the board.
Simply put, the more efficient and optimized your routes are, the more you can earn. With smart routing technology, businesses can achieve significant improvements in the efficiency of various logistics and routing tasks without having to hire more drivers and purchase additional vehicles or more equipment.
In the end, efficient route planning and optimization will not only help improve your supply chain and last-mile operations, but also increase your profitability by boosting customer loyalty and encouraging repeat business. By optimizing routes, you can lower driving times and mileage, reduce fuel expenses, and ensure on-time deliveries to customers. In fact, the right route optimization app can be so powerful that we have to revise our initial definition: What is route planning and optimization? It's one of the most important techniques that delivery organizations have for ensuring long-term delivery and business success.