In a recent survey, 61% of shoppers said they were willing to shell out more money for on-demand deliveries. With customer preferences for quick and easy shipping, experts predict that a higher percentage of businesses will offer same-day deliveries to entice more customers.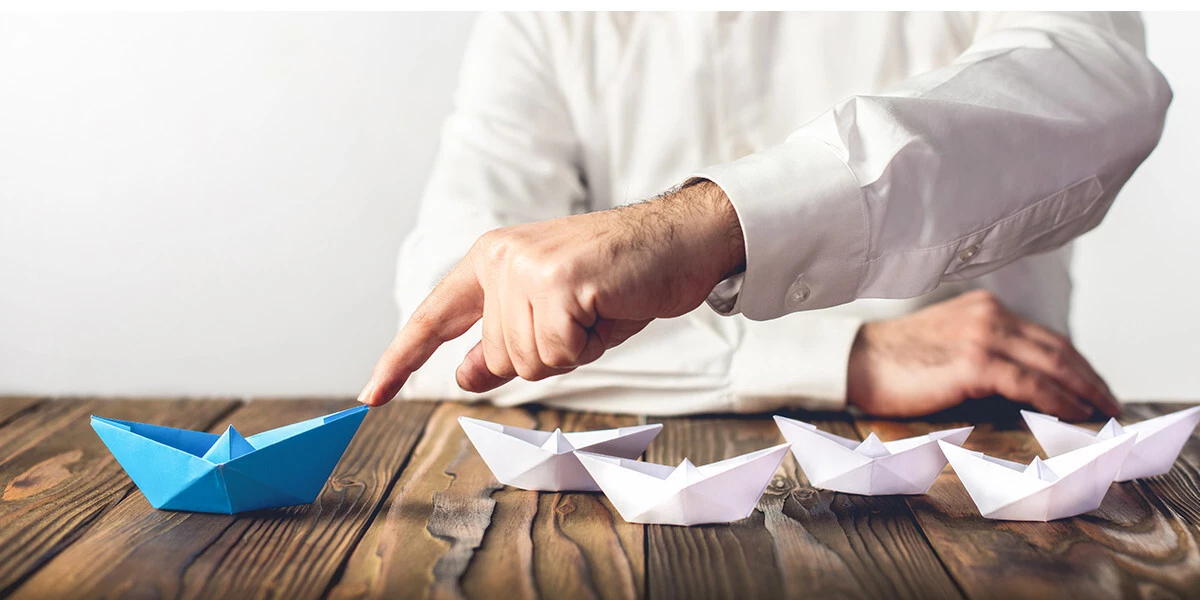 Even businesses that aren't offering same-day and next-day turnarounds are feeling the increase in pressure. Consistently delivering at the right time—whether that's two weeks, two days, or two hours from now—is logistically difficult, and leveraging your existing workforce and infrastructure to meet increasing volumes and customer demand may end up putting undue stress on existing operations. The better approach is to put forth a comprehensive plan that relies heavily on agile and intelligent technological solutions.
Enterprises know that not all fleet and delivery management solutions are created equal—which means choosing the right one is critical to success. Below are the most important fleet management software features to look for:
Key Fleet Management Software Features
Route Optimization
Route optimization is an integral part of getting the right product to the right place at the right time—which is why it's so important to ensure that your routing processes aren't siloed off from your larger fleet management program. By finding the most efficient paths from one stop to the next regardless of the complex parameters at play, you can increase the number of stops your drivers complete every day while decreasing fuel and labor costs per stop.
More importantly, when you have AI-powered route optimization that offers accurate ETAs that are updated in real-time, you can make delivery promises to your customers and actually keep them. We'll talk about how your fleet management software should empower customer communications below, but at this point it's worth emphasizing that delivering at the right time is a huge driver of customer satisfaction and loyalty, and that that's difficult or impossible to make happen without an intelligent route optimization process that's connected to the rest of your workflows.

Dispatch Management
Proper dispatch management is at the heart of any effective delivery solution. In most cases, the simplest thing is to combine dispatching and route optimization into a single step, so that there's no gap between planning and execution. When your route optimization is powering smarter and more accurate deliveries, integrating dispatching into that process can be a huge time-saver.
Delivery Visibility
Most fleet management solutions promise visibility—which is undoubtedly important. But visibility needs to go beyond GPS tracking in order to be truly valuable to you and your customers. You need to be able to see the status of every truck, driver, and order in real time throughout the day of delivery. Most importantly, you need that data to be readily accessible and front and center whenever you open up your fleet software system.
At the end of the day, that's what real visibility is about—having the right data immediately available without anyone having to hunt for it. When you can get this level of real-time data visibility in place, you spot delivery exceptions and potential disruptions before they become huge issues. Not only that, but you can respond proactively to delays and keep customers looped in throughout the process. When you can reach out to the customer before they know there's a problem, you can still deliver at the right time—even if it wasn't the time you originally planned on.
Real-Time Order Tracking
Without technology, fleet managers are blind to the movements and activities of their drivers on the road. This is a gap that a proper fleet management system addresses by providing greater visibility to help you track your fleet in real-time, even in areas with poor cellular coverage. Customers should also have "eyes" on the drivers carrying their orders (i.e. a real-time view of where the truck is on the map, plus live ETA updates) for a better customer experience. This is increasingly standard in things like food and grocery delivery apps—so why should your customers, whether they're end consumers or other businesses, get the same great experience when they're expecting a delivery from you?
Customer Notifications
A large majority of consumers have become impatient thanks to the speedy, consistent service of market leaders like Amazon and Walmart. These same customers also expect to get timely, accurate information about their orders in real-time. Increasingly, this is true whether you're talking about B2c deliveries or B2B.
The importance of delighting the customer with "right-time" deliveries cannot be underscored enough. For most businesses, this means offering customers visibility on the real-time status of their orders and providing notifications delivered at regular intervals via their preferred medium (email, text, or call). Allowing a free-flow of information between driver, dispatchers, and customers is essential to reducing failed delivery attempts, another way to secure a high level of customer satisfaction. Simply put, automated customer communications are one of the most impactful fleet management software features that a vendor can offer.
Driver Interface
Drivers have to be equipped adequately to ensure their safety and work efficiency. Aside from having a safe vehicle to drive and tools for the road, drivers should have access to all pertinent delivery data such as order details, customer information, and route mapping—all on their existing mobile devices.
Giving drivers digital tools to complete everyday tasks like proof of delivery, pictures, signature capture, and other paperwork makes drivers' lives easier—and empowers them to provide great experiences to end customers. Businesses should keep in mind that the drivers are the face of the company, making it essential to equip them with everything they need to serve the customer effectively while simultaneously driving your brand's success.
Integration Options
Most companies already have software ecosystems for powering everything from order management to supply chain management. That's why, when choosing software to augment your fleet and delivery management capabilities, you need to decide at least partly based on factors such as how the new system integrates with the existing ones. Failure to do so can result in additional labor costs, data silos, and some serious buyer's remorse.
Take the Time to Find the Features that Work Best for You
Businesses can satisfy customers in this fast-paced economy by investing in the right fleet management software features. In choosing a fleet management system, businesses need to ensure that it can be integrated into existing processes, provide better visibility for drivers, customers, and dispatch teams, and ultimately help your operation become more agile, connected, and intelligent.