Driver retention has always been a problem in the trucking trade. It is difficult for the industry to determine which incentives they should offer to drivers to keep them behind the wheel when they often leave because of the nature of the job.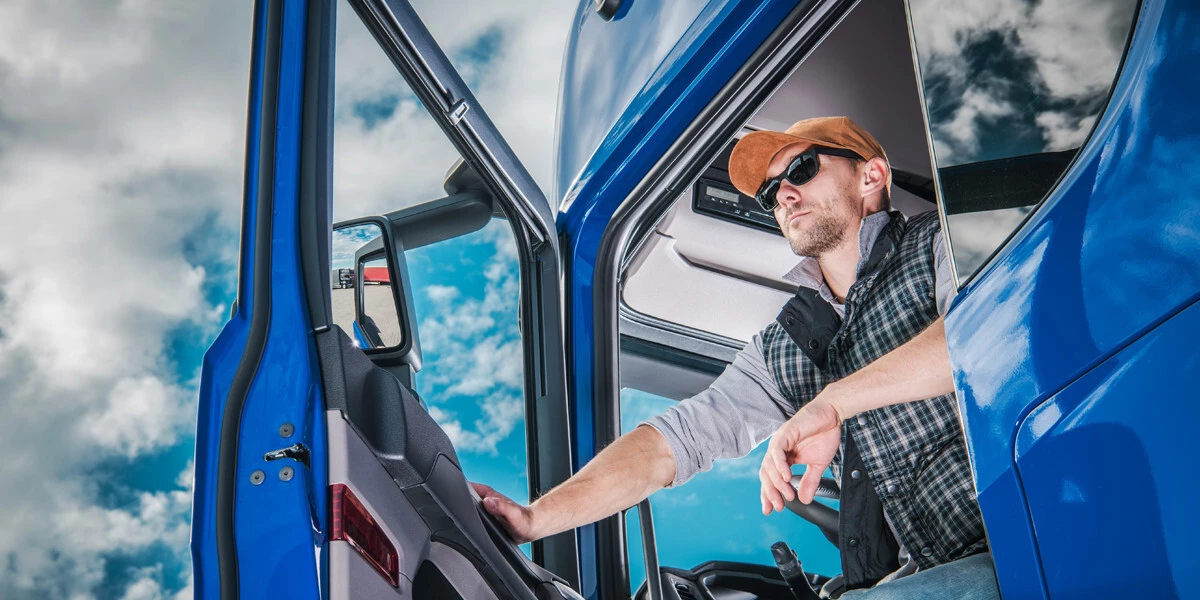 This is especially true because long haul and line haul drivers face different challenges on the road, and there are no quick fixes that can lower the attrition rates across the board. There are, however, some measures that companies and their fleet managers can implement to minimize turnover rates for long and line haul drivers.
What is the Difference Between Long Haul and Line Haul Trucking?
Long haul drivers spend more hours on the road and are away from home for weeks. In contrast, line haul drivers tend to go home after each shift. Line haul driving is often referred to as the nine-to-five trucking job since drivers have a predictable schedule every day and usually get to go home at the end of the day.
The turnover rates for long-haul drivers are high, around 100 to 300 percent depending on the carrier. Short distance drivers typically have lower attrition rates, ranging from 10 to 50 percent depending on the kind of company and the compensation package. On average, turnover for line haul drivers is around 25 percent.
How to Reduce Drivers' Turnover Rates
Companies should focus on making their drivers' lives more comfortable, regardless of whether they employ long or line haul drivers. Offering better equipment for unloading products from the truck, providing more docks, and helping drivers handle traffic and workloads better are some strategies needed to address driver attrition.
There's no magic formula or fix that can resolve driver retention. Fleet managers often say that there is no single solution in making drivers want to stay in their jobs. What's important is that companies treat their employees well and help them do their jobs more efficiently wherever possible, with better equipment, driver management, and technology.
Truck driving is now much more pleasant than it was three decades ago. In the 1980s, trucks were extra challenging to drive, given their terrible fuel economy and the lack of standard transmission and other features to provide comfort.
These days, around 75 percent of trucks use an automatic transmission, and the cabs are spacious with power steering and air-conditioning. Trucks also have adaptive cruise control and braking systems, lane departure warning, and collision avoidance features. All around, it's easier and more accessible to drive trucks today, but companies need to do more to help drivers perform their jobs more efficiently.
Investing in Technology
Helping drivers do their jobs well means investing in technology. For example, drivers tend to find the Hours of Service (HOS) requirement tedious and find compliance a burden. Companies can make compliance easier for drivers by investing in technology, particularly, an ELD that's intuitive for drivers.
Drivers also find the numerous calls from the dispatch team asking for their location cumbersome. Technology can reduce or even eliminate the calls, and solutions like DispatchTrack allow fleet managers better visibility on the trucks and drivers without disturbing them. Similarly, having a software technology including a truck route planner helps drivers and the fleet management team plan routes better, saving time, fuel and making deliveries more efficient overall.
Prioritizing Drivers Will Make Them Happy
The driver is an integral part of any distribution business. Businesses may have great products, but that will hardly matter if they don't reach clients on time. Thus, companies should put their drivers first by making their jobs easier to perform with the right tools and solutions. There is no single solution to solve the perennial problem of driver attrition, but addressing drivers' needs through technology will surely help.