Fleet operators and managers are always in search of the best tools that can help make their workflows more efficient and cost-effective. These days, telematics solutions are some of the sought-after technologies in the transportation industry.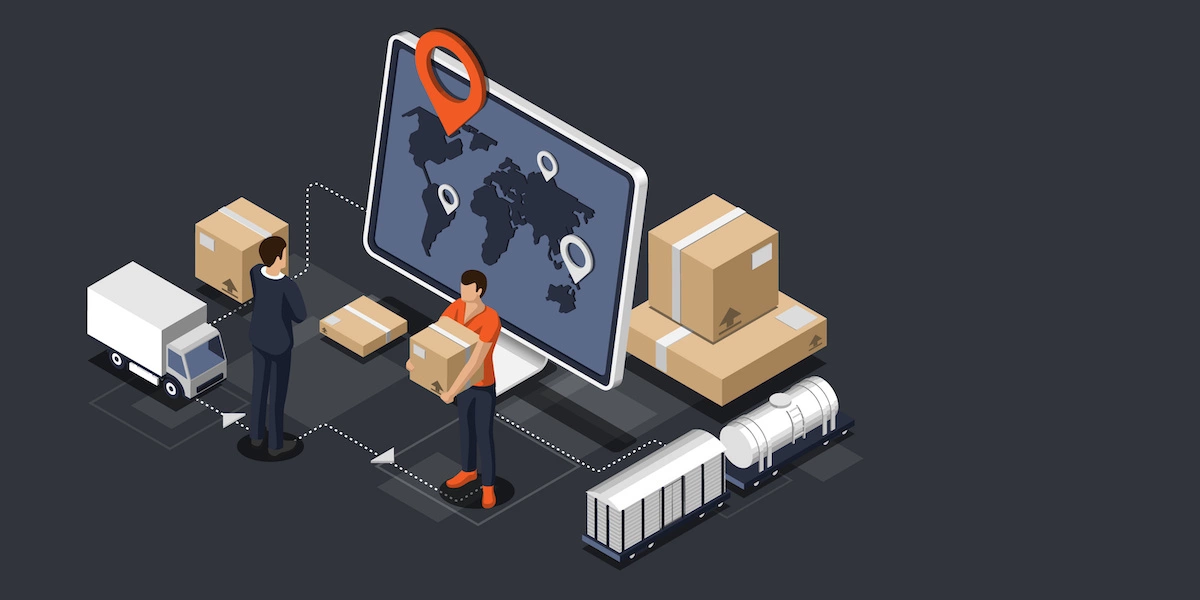 But just how exactly do these solutions work? What are their benefits? And what should businesses look for when purchasing a telematics tracker?
The Basics of Telematics
In transportation, telematics tracking is the method of gathering and tracking the movement of a vehicle. Telematics gathers data from out in the field in various key areas of operation, such as location, vehicle status, driver behavior, route tracking, and fuel levels, among others as your trucks and delivery assets move throughout the world.
To make this possible, telematics solutions will require a device installed in the truck that gathers pertinent information. This device will then track acceleration, speed, vehicle location, idle time, and other information. Whatever data the device collects will then be transmitted back to dispatchers in order to provide more robust visibility into fleet operations.
Users like fleet operations and managers will have access to gathered data via smartphones, computers, tablets, and laptops or by exporting it to spreadsheets or documents. From there, you can track driver hours for the ELD mandate, track fuel consumptions, and more effectively analyze driver behavior.
The data gathering of the telematics solutions may vary depending on the company's preferences, but it will generally include the following:
Travel speed
Vehicle location
Frequent braking or acceleration
Stop and idle time
Total fuel consumed (for the purposes of IFTA taxes)
Total time or distance traveled
Vehicle issues
Engine and vehicle data
Factors to Consider When Buying a Telematics Tracker
Telematics solutions are now common sightings in fleet management and operations nowadays—but not all solutions are created equal. You'll need to scrutinize the products and vendors before you make the final purchase. Here's what to look for when purchasing a telematics tracker:
Full, Real-Time Visibility Your Fleet
GPS tracking is one of the most common features of a telematics solution. GPS offers full visibility over fleets, benefiting everyone in the transportation team—the driver, dispatcher, fleet manager, and operator.
When you know precisely where your drivers are at all times, you can gain better control over your last mile deliveries. You can operate with confidence that most of your trucks are where they're supposed to be in order to meet delivery windows, and you can home in on situations where your delivery assets aren't where they're supposed to be. This means you can manage the entire delivery process more proactively.
Fleet managers and owners can also save on fuel and mileage costs, and decrease idle time, which will result in an improved bottom line. Ultimately, GPS-based telematics can even empower the business to provide their customers with more accurate expected time of arrivals (ETAs.)

Geofencing
Your telematics solution should also offer you geofencing capabilities so that you can receive alerts when trucks exit the defined geographic area you expect them to be in. At a high level, this can increase your last mile visibility and thus your ability to be proactive and deal with any unexpected events in the delivery process.
With geofencing, the system will alert the fleet manager or dispatcher when a delivery vehicle goes outside of a predefined area. It is best to choose a telematics solution that allows dispatchers and fleet managers to set up custom perimeters around their delivery jurisdiction and provides real-time alerts when vehicles go beyond these perimeters.
Data and Reporting
Aside from real-time tracking and communication, fleets also need comprehensive reports on their driver hours, driver behavior, and fuel consumption. A good telematics solution offers businesses comprehensive data on drivers' behavior such as location, speed, and harsh braking. This allows fleet managers to identify red flags and eventually address poor driving behaviors. From there, you can set personalized training plans with individual drivers to correct behaviors that might impact safety of the long-term health of the delivery asset.
On the fuel consumption front: combining fuel usage data with location information can actually be a powerful feature. Why? Because it can simplify paying fuel taxes to different states at different rates.
Cloud-Based Infrastructure
Telematics solutions generate and handle massive data. Businesses that don't have the computing power and server required to handle tons of information are better off choosing a cloud-based telematics fleet management system.

A cloud-based system offers mobile-friendly solutions that are also highly configurable. Enterprises won't be needing a large in-house IT team since the maintenance of the system including patches, upgrades, version control, and malware prevention is usually handled by the firm hosting the software. This allows the business to focus all its energy and resources on ensuring that goods are transported as quickly as possible.
Cloud-based infrastructure also helps businesses scale easily as it can grow when the fleets start growing, too. Beyond that, it's a strong indicator that you'll be able to effectively integrate telematics with your other last mile optimization tools. This is essential to success—since you don't want to be constantly hopping between different solutions.
Other Essentials
Again, the selection process for a telematics tracker can get quite involved. As you discuss your solution with potential providers, you might ask a few of the following questions:
How much does it charge for added features and integration?
Does it offer free web or online training?
What is the frequency of the upgrade and release of new features?
What is the company's track record and length in business?
How does the software integrate or interact with other solutions and/or functionality in your stack?
Can it replace any existing solutions to help you streamline your technology?
Choosing a telematics tracker solution can seem like a big challenge, especially since each fleet has different needs. But if you spend some time and effort in finding the best solution for your organization, you can maximize the benefits that the telematics system has to offer. This means easier fuel tax payments, better driver service time logging, and improved insight into driver behavior—plus a huge boost to your last mile visibility.