Managing last mile deliveries in any sector is complicated. The more orders you have to deliver, the more possible route permutations there are, and the more difficult it becomes to accurately when the driver is going to show up at the delivery site. Keeping customers in the loop and consistently meeting their needs requires you to grapple with a ton of complexity—and even the most efficient delivery plans can go sideways quickly.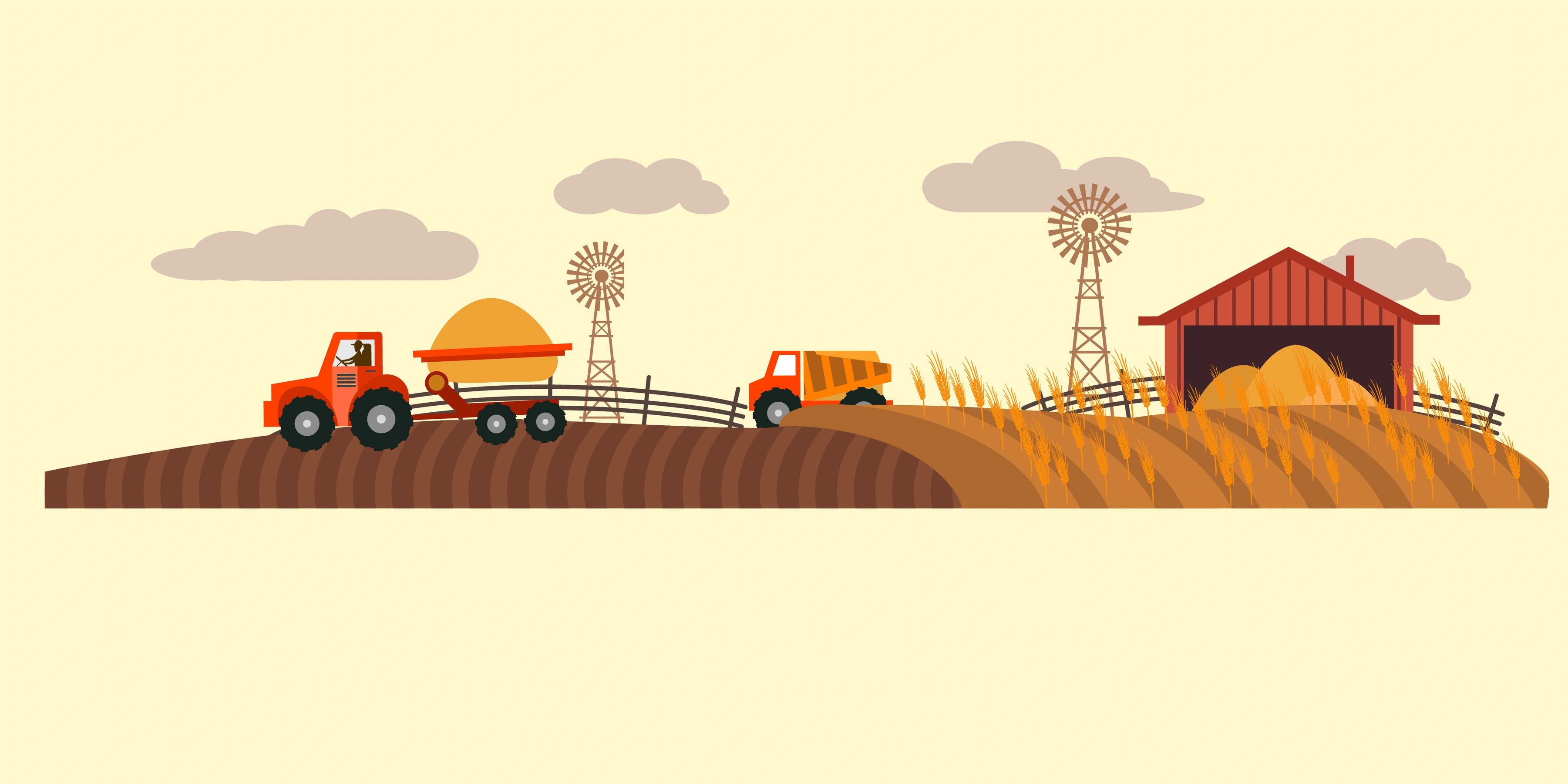 When you start talking about deliveries in the agriculture sector—whether that's delivering fuel, feed, seed, grain, or farm supplies—the overall complexity can skyrocket. Managing recurring orders and repeat business while leaving room for flexibility and new customer or order additions is tough to begin with, but it becomes even tougher when you're working with things like feed and seed that can't be mixed together in the same load. By the same token, it can be tough to effectively time deliveries for things like propane that your clients might use at a variable rate—but that they absolutely can't run out of.
The result of this added complexity is usually operational inefficiency: drivers complete fewer deliveries per day than they seem like they ought to, and trucks often run at less than their full capacity to ensure that customers get served on time. But as diesel fuel prices continue to rise and the delivery labor shortage deepens, it's going to get harder and harder to maintain this status quo in deliveries of seed, feed, fuel and similar products.
For agribusinesses that are thinking about modernizing and digitizing the way they handle deliveries, it's crucial to consider adopting a right time delivery management approach to making and keeping customer delivery promises.
What Is Right Time Delivery?
Right time delivery is a simple concept: your delivery operations should be organized around the principle of delivering not early, not late, but at just the right time for your customers. This doesn't necessarily mean that your customers are able to dictate exactly when and where they want their orders dropped off or installed, but it does mean ensuring that the delivery time works for the customer, keeping them informed as deliveries progress, and ensuring that you deliver at the promised time, every time.
It's an easy concept, but it can be incredibly challenging in execution—especially when you're distributing to other businesses. Predicting arrival times accurately is a huge challenge without the right technology. Often, route planners and drivers will mitigate that difficulty by adding in significant buffer time between stops; this helps ensure that your deliveries aren't late, but it results in inefficient delivery runs that eat into your margins. When you try to avoid this problem and create routes that maximize your capacity, there's an inherent risk that you'll be late in delivering to a top client and potentially lose out on future business.

Part of this comes down to the gap between planning and execution. You can craft an efficient route plan with the right information, but you may not be able to adjust to real-world conditions, whether that's in the form of off-day requests, last-minute cancellations, or disruption out in the field on the day of delivery. When it comes to overcoming the complexity of agribusiness deliveries, bridging that gap between planning and execution is paramount.
To make that possible, you need to be agile, connected, and intelligent in the way that you manage your deliveries. This means modernizing your technology stack so that you can create efficient routes in minutes, adjust them with relative ease when conditions change, alert customers of delivery ETAs, and track deliveries in real time.
How DispatchTrack and Centerra Co-op Partnered to Improve Feed and Fuel Deliveries
The idea of modernizing technology and processes to achieve right time delivery in agribusiness isn't purely hypothetical. DispatchTrack recently announced that we'd partnered with Centerra Co-op to help them improve their delivery management, help them better serve their customers, and boost their bottom line.
Centerra Co-op, is an Ashland, Ohio-based agricultural co-op that provides feed, grain, fuel, and other farm supplies to local businesses. They're a "progressive agricultural co-op with a rich history in farming," and their commitment to serving their customers is one of the driving forces of their business. At the same time, they could see that they weren't getting as much out of their delivery capacity as they should have been. Though they were convinced that they had more than enough trucks to handle their existing order volumes, they often had to contract out their deliveries in order to meet demand.
To make matters more vexing, there was a lack of out-of-box delivery management solutions in the agriculture space. Luckily, they found a technology partner in DispatchTrack.
DispatchTrack's AI-powered route optimization empowers Centerra to factor in a variety of routing parameters, including the need to store different types of feed in different compartments, all while effectively managing loading and volume challenges to make sure every truckload is optimized. From there, DispatchTrack's solution was able to provide them the ability to predict recurring orders and create plans to service those customers in an efficient, cost-effective way.
Centerra was also able to dynamically adjust their plans in real-time as new needs arise, all while sending customers real-time notifications about their deliveries
"We thought we were fully utilizing our assets and planning our routes very efficiently. With the implementation of DispatchTrack we quickly realized that there were many opportunities to improve our operations," said Todd Willeke, SVP of Retail and Logistics at Centerra. "DispatchTrack gives us greater visibility, enabling us to optimize loads on each truck and use all of our existing capacity. Within weeks of implementing DispatchTrack, we saw a substantial increase in profitability simply by becoming more efficient with our current fleet of trucks and drivers."
Centerra's initial implementation focused on animal feed and birdseed, enabling them to complete more deliveries per day without having to rely on third party drivers. The co-op also leveraged DispatchTrack's routing technology to empower smarter propane deliveries: now they're delivering more gallons of propane each day while reducing the number of miles driven per route. The result is that Centerra is seeing an almost immediate return on investment—with plans in the works to roll out DispatchTrack for the delivery of grain, fertilizer, and liquid fuels going forward.
Best Practices for Improving Delivery Management in Agribusiness
Centerra's story shows how powerful modernization efforts in delivery management can be for agribusinesses. Though the industry has historically been underserved by many kinds of technology providers, modern delivery management software solutions can be adapted to grain, feed, and fuel deliveries.
But what's the right approach to digitizing your delivery process? Here are a few best practices to get you started:
Look for a hybrid approach to routing: Dynamic routing is all the rage, but when you have recurring stops and orders it doesn't make sense to redo your routes from scratch every day. You need to adopt a

hybrid approach

that enables you to set routes that meet your recurring commitments while enabling you to route around those recurring stops dynamically when new orders come in. Ideally, you'd have enough flexibility built into this process to ensure that you could handle off-day requests and other changes from existing customers.
Focus on accurate ETAs: Like we said above, estimating arrival times for deliveries is challenging—but it's the only way to ensure right time deliveries while maximizing your delivery capacity. Here, AI and machine learning can be a big part of improving your predictive powers and offering customers more accurate delivery information.
Prioritize visibility: One reason that maximizing capacity when you're delivering grain, feed, etc. is so difficult is that the routing component is fundamentally complex. But another culprit tends to be lack of visibility. But when you can track your deliveries in real time from a single, connected dashboard, you can gain much greater insight into what's actually happening on the road. Not only that, but you can provide greater visibility to customers who want the ability to track their orders.
Every business is different and will face different challenges. That's why, above all, it's important to find a partner you can trust when it comes to achieving right time deliveries. The best practices above can offer useful guidance, but at the end of the day, you need to find a technology provider whose values line up with your own, and who's willing to understand your business and work together with you and your team to overcome challenges and delight your customers.