Businesses have more choices these days especially when it comes to technological solutions. Unsurprisingly, many businesses of all shapes and sizes are leveraging logistics software to streamline and make their workflows more efficient and effective across the last mile—and the marketplace is jam packed with options for those seeking new last mile technology.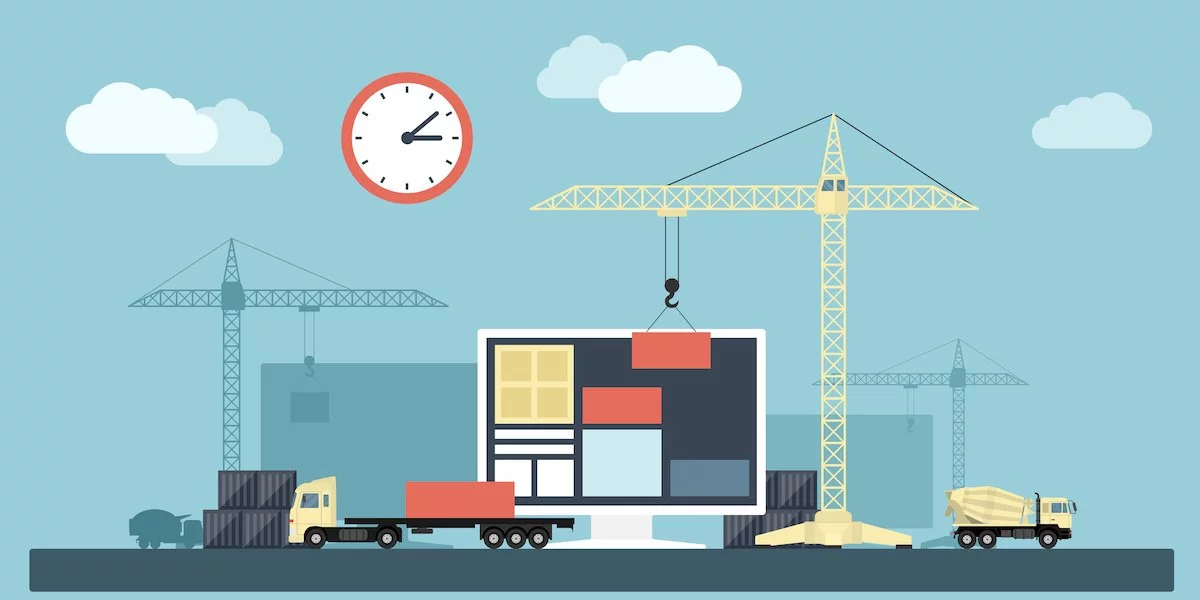 Frankly, it can be quite overwhelming to choose a solution that will best suit your company's needs. There are, after all, plenty of solution providers promising the best products for every business. All of them claim to have the most advanced capabilities and features, and most promise tremendous opportunities for ROI.
But how do you know which last mile delivery software company will actually give you the most value? How do you filter those that really have end-to-end features from those that are simply bluffing? No two businesses are alike—just as no two software solutions are alike—which makes it that much harder for anyone to find the right solutions for their business.
The Answer? Get a Logistics Software Demo
One of the best ways to separate the wheat from the chaff is to ask solutions providers for a logistics software demo. The saying "show don't tell" is perhaps the most apt phrase when choosing a solution vendor.
Business managers and executives simply don't have the time nor the patience to wade through marketing and materials and documentation for hours on end when trying to weed out possible solutions. Simply put, asking vendors for a live demo as it can simplify the selection process. Live demos can help you assess better each functionality offered by every provider, and they can give you a feel for a particular product's strengths and limitations.

How Live Demos Help
Let's take a closer look into how software demos can help you choose the best last mile delivery software for your business needs using route optimization as an example:
Most software providers—including those offering route planning solutions—provide prospective clients with an initial demonstration of what their products can do. Some may provide more detailed demos than others. Any company demonstration, however, usually involves a company representative who will discuss the business' requirements.
The software providers typically start with discovery discussions that can help them figure out the necessary initial information to organize an initial demo. Most software companies will use the basic information provided during the discovery call to tailor-fit the demo to their prospective clients' needs. The initial demo might provide an overview of the possible gains the product offers in terms of saving and efficiencies. If it looks like the demonstrated solutions would be a good fit, then the provider will set up a more comprehensive demo.
Going back to our example of route optimization software, the provider will then focus on what the route planning solution can do for your company's day-to-day challenges and operations. The software provider will work on showing you how the route planning solution will handle unexpected events like road closures, delivery time windows, and sudden downpours.
Keep in mind the logistics software demo can never cover everything. Again, every business is different, and the right solutions provider will tailor their solution implementation to your needs during the rollout phase—which means that you're not necessarily seeing exactly what you'll see when you log in to the software every morning. The demo will give you a solid baseline, but from there it's up to you to figure out whether the solution has all the functionality and capabilities you need.

Asking The Right Questions Is Crucial
The live demo is the perfect time to dive deeper into what the solution can do for your business. This means you need to ask questions to better understand how the solution can add value to your business. Below are some key questions you must ask during the demo using our example of a live demo for a route optimization solution.
Can the solution meet our company's business needs?
Most potential clients ask how the solution will optimize the routes. But the better question to ask is whether the solution can still plan your routes optimally given your unique business needs.
For example, your B2B company might need to dynamically route around a set of recurring, preset stops. Most routing software tools factor in constraints like driver hours, time windows, truck capacity but may not all have the flexibility needed to offer a hybrid of static and dynamic route planning in this way.
How will the software affect my other workflows?
Companies should also think of whether the new solution will affect other internal workflows. Route optimization solutions provide many significant opportunities to improve other internal business processes. Smart route optimization helps businesses ensure timely deliveries, which means there will be fewer irate customers calling your customer service team, but can the solution effectively provide the customer service team with the visibility into routes that it needs in order to field customer calls when they do come in?
How much are the cost savings?
Cost savings is one of the main reasons why companies invest in technological solutions like an advanced route planner. You can then ask the software provider how much you are likely to save in terms of miles or time given your fleet size. The provider's answer can help you estimate how much your ROI will be. You might also ask about other areas of cost optimization (besides time and fuel savings) the solutions provider can address.
You need to remember that the success of a logistics software demo does not solely depend on the diligence and hard work of the solutions provider. As a prospective client looking for ways to increase operational efficiency, the demo is all about you. If you're just a passive observer, rather than an active participant, you may miss out on great opportunities to learn about how a particular technology can or can't impact you.
Rolling out new logistics software is an important business decision. Companies that are ready to spend money on solutions that will give them a competitive advantage should also be willing to spend time and effort in learning about the solution. Sure, demos have their limitations, but taking the time to research the provider and taking live demos seriously will help you determine the best systems for your business needs.
Interested in seeing a demo of DispatchTrack's right-time delivery management software? Book one now.