For any company, the supply chain is a key business process that impacts customer satisfaction. A high-performing supply chain allows businesses to be more efficient and responsive. This means that consumers get what they want, where and when they want it without compromising the profitability and supply chain sustainability of the company.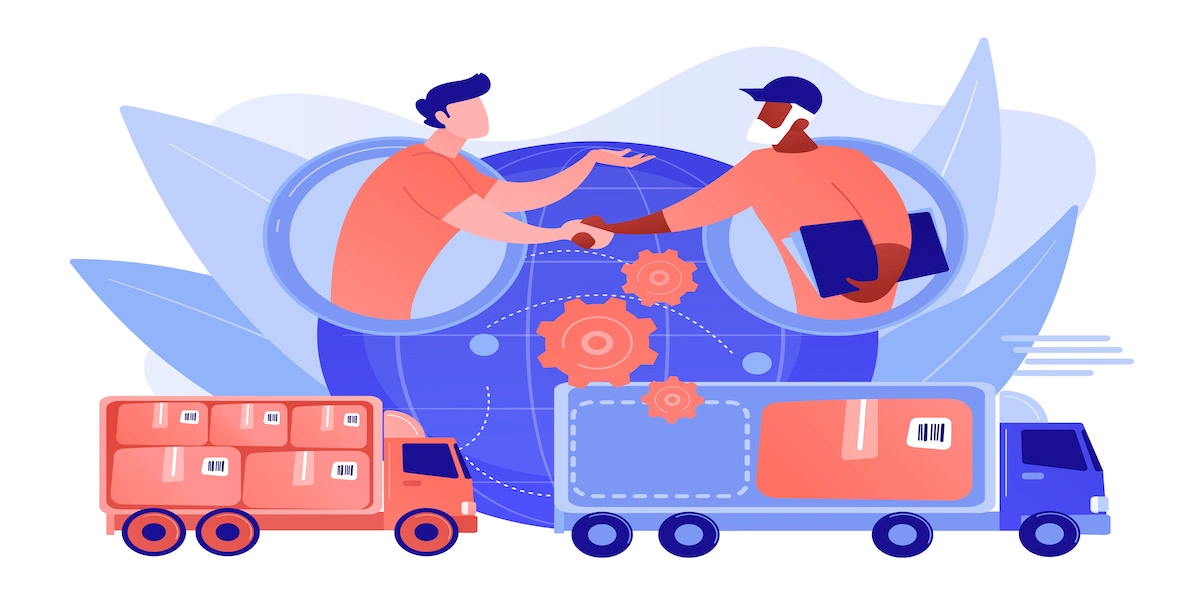 A solid supply chain optimization plan combines technologies such as artificial intelligence, machine learning, and cloud computing to enhance the efficiency and performance of the supply chain. By leveraging these technologies in an agile, connected, and intelligent way, you can turn your last mile logistics into a driver of right-time deliveries and improved customer satisfaction.
The Basics of Supply Chain Optimization
An effective supply chain optimization process consists of three phases:
Supply chain design: This pertains to network design processes such as analyzing the locations of warehouse facilities, the flow of products between these facilities, and the structures and processes behind other operational goals.
Supply chain planning: This refers to things like inventory planning, the development of a strategic supply chain deployment plan, and coordinating with touchpoints to maximize the flow of services, goods, and information from end to end.
Supply chain execution: This phase focuses on applications and systems related to route execution, transportation management, warehouse and inventory management, and other execution applications. Here, real-time visibility is crucial.
In each phase, it's important to keep your larger operational goals in mind. In other words, your supply chain should really reflect your company's mission and values. For instance, a customer-focused company would need to take inventory at each of these steps to ensure that they were truly creating a customer-focused supply chain.
Why Is it Important to Have a Solid Last Mile Supply Chain Optimization Plan?
Optimizing the supply chain involves addressing the following aspects:
Fighting data silos
Too often, companies' supply chains lack the insight they need due to silos of data and the absence of end-to-end visibility. The result is that they cannot meet customers' needs. The best solution to eliminate information silos is to optimize the supply chain using connected technology.

Competitive positioning
Historically, supply chains were built around the concept of network design from warehouse placement to distribution of fleets. These days, optimization is key in building a competitive advantage and protecting one's brand, particularly through real-time decision support and execution-oriented applications.
Meeting customer needs
Increasing customer expectations call for supply chains to keep innovating and improving. Supply chain optimization is a priority for businesses dedicated to exceeding customer expectations. Simply put, rising customer expectations mean supply chains must innovate and optimize every step of the way to meet those needs. Streamlining the supply chain is a priority for enterprises that want to continue to meet and exceed customer expectations. Why? Because your supply chain functions have a direct impact on your ability to get the right goods to the right customers at the right time.
Boosting sustainability
Your supply chain has a significant impact on your carbon footprint. Your customers expect you to produce and deliver your products ethically and sustainably, which means that considering sustainability is crucial as you're creating a supply chain optimization plan.
Increasing agility
Does your supply chain have the capability to respond quickly to changes, including shifting customer demands or supply disruptions? Agile supply chains are essential for staying competitive, and they start with careful planning from end to end.
How to Optimize the Last Mile of the Supply Chain
A correctly executed last mile logistics process increases customer loyalty and repeat businesses. But proper execution can only happen when businesses recognize that effective last mile delivery goes beyond sending your drivers out into the world and hoping for the best. Here's how you can optimize the last mile of the supply chain:
Give consumers a variety of delivery options
Consumers are becoming increasingly demanding, and they will abandon a purchase if they are not given various delivery options, particularly next-day with free shipping or same-day shipping. Thus, companies must offer customers options according to location, time windows, and delivery method. As it happens, this can also be a good way to engage your customers in the sustainability process: if you give customers the option of taking later shipping dates to ensure more sustainable deliveries, many of them will take you up on it.
Enhance supply chain visibility
Buyers, suppliers, and logistics service providers should be connected through a collaborative network. Delivery-related information can be gathered and shared among all delivery stakeholders so everyone is on the same page regarding what is happening with each order, including potential issues or disruptions on the horizon.
Inform customers about the status of their orders
Providing fast delivery service is important, but customers also demand to know when their orders will be delivered. Informing customers of when their orders were received, shipped, and arrived at the delivery drop-off enhances the customer experience—and giving them live delivery tracking through a dedicated portal is even better. With driver apps, GPS tracking, and telematics devices on delivery vehicles, you can provide exact delivery vehicle locations to customers, allowing them to see the status of their delivery without calling in.
Use route planning and optimization solutions to efficiently plan routes
At the end of the day, the efficiency of your last mile plans comes down to your ability to optimize your delivery routing. By leveraging AI, you can ensure that your drivers are given routes that maximize their capacities while ensuring that they always deliver at the right time.
Give customer service reps the tools to succeed
Customer service representatives must demonstrate professionalism and helpfulness at all times when dealing with issues such as delayed or incorrect deliveries and damaged goods. This is partially a matter of training, but it's also a question of providing customer service reps with the support that they actually need to get the job done, i.e. clear, real-time visibility into each delivery from end to end. You should also provide the ability to automate communications about ETAs and delivery statuses; this way, you make sure that your reps aren't inundated with calls that are simply customer's asking about order delivery times. At the same time, the better your plans are to begin with, the less likely your customer service team is to get overwhelmed.
Make sure your proof of delivery process is solid
When there are a lot of deliveries being carried out, it is important to have verifiable records for each delivery by obtaining proof of delivery (POD), which needs to be logged by a central system. Here, the best thing is to enable drivers to capture geo-stamped and time-stamped photos, notes, and signatures electronically through the app.
In the end, optimizing modern supply chains requires investments in the right technological solutions. Last mile delivery solutions are key to gaining competitive advantages as these enable enterprises to gain a better understanding of their supply chains, and to make better decisions in real-time. When you can make that a reality, you can delight your customer with consistent right-time deliveries.