Last mile deliveries are often the most costly aspects of logistics. According to the 2019 Annual State of Logistics Report, the cost of transportation alone adds up to $1.04 trillion, and the last mile is a huge fraction of that. This can be a huge hurdle for modern businesses—but it also tells you that there's room to optimize costs with the right tools.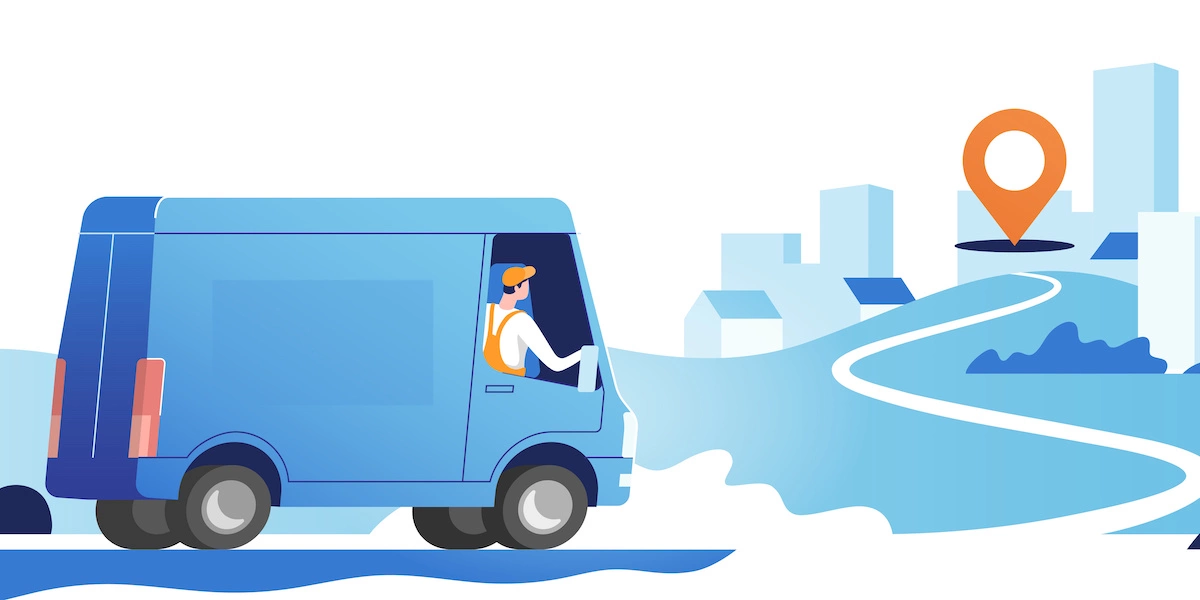 But how does transportation come to be such a huge expense? And what steps can you take to minimize these costs? The answer to both questions ultimately comes down to last mile routing.
Understanding Shipping and Transportation Costs
Ecommerce has become an increasingly important cost center for businesses as more and more people use it for shopping. Last mile delivery—i.e. when an order is delivered directly to the customer's home or business—is inherently less efficient than the first or middle miles, which means that the e-commerce explosion is putting new cost pressures on transportation networks of all stripes.
Where do these costs come from? For starters, there's fuel and labor costs, which will necessarily go up as you add more deliveries—and will go up substantially if you're adding more deliveries in an inefficient way. Then there's back-office time and effort, software subscriptions, assets like trucks and vans that can experience wear and tear over time. On top of all that, it can be costly to communicate with customers—and even more costly not to communicate with them, since it leads to failed deliveries.

Other Factors Affecting Last Mile Costs
On top of baseline costs like fuel and labor, there are a number of factors relating to particular delivery parameters that can have a big impact:
Distance: How long is the distance from your delivery hub to the customer's address and how far are the drop-off points among the different stops? Are you fulfilling distribution centers that are positioned optimally relative to order volumes in different geographies?
Urgency: Urgency is another significant factor that affects last mile delivery costs. For example, same-day and next-day delivery are typically more expensive than three-to-five day shipping.
Handling: Are you shipping any sensitive goods? Do they need special handling and care? If you are, you might need higher-skilled drivers and technicians.
Delivery success rates: If delivery fails, your delivery drivers will have to make an extra effort to make the delivery again, often effectively doubling the effort and cost.
Route Planning and Dispatching: The Hidden Last Mile Delivery Costs
When you're starting out as a new operation, doing things manually often isn't an issue. If you're only making a few deliveries daily, you can provide customer details to drivers who can use Google maps and other navigational apps to guide them. But the situation changes as your operations grow.
Having an inefficient system or doing things manually at scale can make it seem like you have to hire more planners, dispatchers, drivers, and operations managers to plan routes and schedules and manage your fleet operations. Conventional processes that maximize the number of deliveries you can carry out per driver per day can result in higher fuel and labor costs and slower deliveries. Late or missed deliveries will then affect customer loyalty and future purchases
That's why it's so crucial to have the right system in place for last mile delivery routing.
How Last Mile Routing Software Helps Lower Logistics Costs
Last mile routing software helps you lower logistics costs by increasing operational efficiency at a number of different touchpoints. In other words, it's about a lot more than just shaving miles off of routes. Here's how that work in practice:
Increasing route efficiency
By reducing the amount of driving time, you can save money on fuel, as well as cut down on overtime and driver expenses.
With last mile route optimization software, you can save time and effort in both the planning and execution stages. The right tool can plan complex routes quickly and efficiently, taking into account real-world factors such as traffic and weather conditions, driver skill, service time, and more. On top of that, the right tool gives you the ability to modify routes on the fly.
In this way, you save time and money for dispatchers and planners in addition to drivers.
Live ETAs and real-time tracking
Any failed delivery adds to the delivery cost and hurts your relationships with your customers. Luckily, last mile routing software can help you decrease the odds of a late or failed delivery , allowing delivery stakeholders to view orders in real-time and see a constantly-updating delivery ETA.
Likewise, real-time tracking enables customers to track the status of the delivery—including a live ETA—without having to call the customer service team. In just a few clicks, customers will know where their packages are and prepare to receive them. This means they'll be more likely to be home when the truck is actually due, reducing the odds of a failed delivery.
The key here is to find last mile routing software with ETA calculations that are actually accurate.
Automating dispatch
Assigning tasks and dispatching drivers manually is very time-consuming, and is susceptible to human error. It's more difficult to assign new orders to drivers after initial route plans have been set up if delivery assignments have been done manually.
For instance, if you need to reach out to your drivers whenever you make a change or want an update, dispatchers will have to spend so much time calling each driver. You can save considerable amounts of money with an app that combines routing and dispatching into one step to ensure seamless integration between planning and execution.
Maximizing fleet productivity
Route optimization software not only finds the most efficient and cost-effective fleets but also helps you maximize vehicles and increase productivity. Often, when businesses lack effective route optimization, it seems like they simply don't have enough delivery capacity. With effective route optimization, however, you can get a clear picture of your actual delivery capacity and help you do more with your current assets and drivers. Utilizing your fleet to its full potential in this way will allow you to maintain or reduce fleet size and ensure that deliveries are on schedule.
In the end, if you're looking to cut down your logistics costs significantly, last mile delivery routing software is your go-to tool. Besides optimizing routes for your drivers, the driver's app also minimizes human error, and reduces missed and failed deliveries via real-time tracking features—all of which can help you cut down on logistics expenses.