Managing a team of delivery drivers can be both mentally exhausting and time-consuming, especially if your fleet is relying on manual processes. Your delivery drivers need to be able to follow routes while providing updates and communicating with customers—meanwhile, route planners need to figure out the fastest route for each delivery assignment, all while monitoring delivery statuses and keeping track of everyone's whereabouts at all times.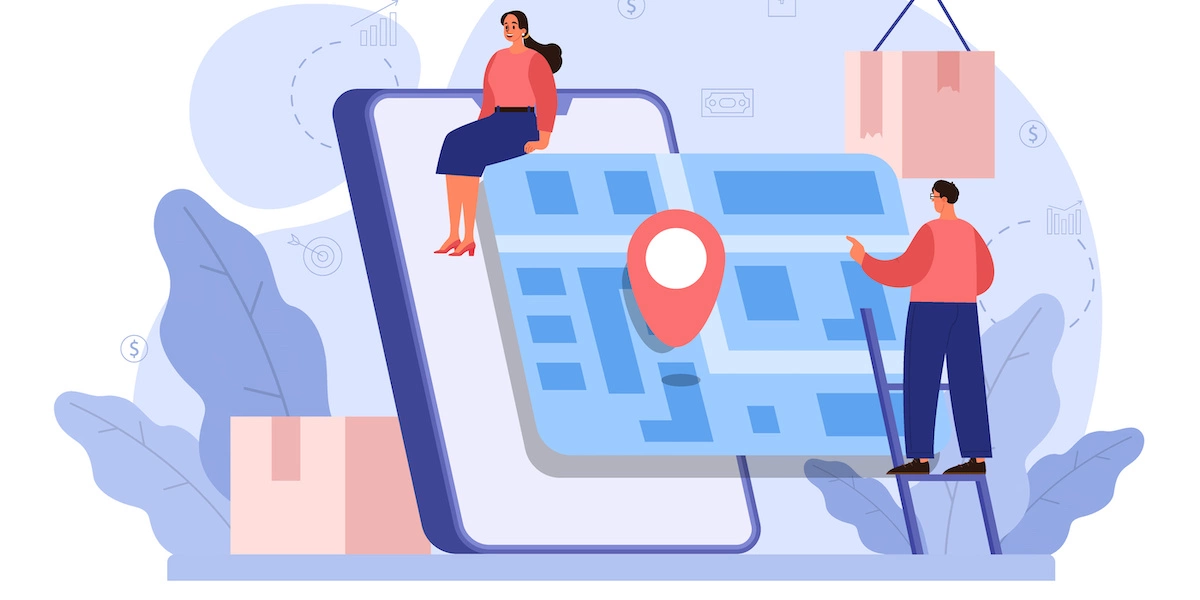 Advanced last mile delivery management software can relieve a lot of these burdens. But how do you go about choosing the best fleet management software given the number of last mile delivery software companies all promising the most advanced features?
Plenty of businesses have a hard time deciding which delivery software provider your team should use given the wide range of choices. There are, after all, plenty of jam-packed logistics software platforms covering the end-to-end process of the supply chain, including last mile logistics. But when you know what features and functionalities have the greatest impact on your ability to consistently deliver at the right time, it becomes a lot easier to find the right provider and power a successful software rollout.
What to Look for When Choosing Last Mile Delivery Software Companies
The key to choosing among the last mile delivery software companies is to look at the features of their products—without losing sight of the cohesive whole. For starters, it's helpful to look out for these capabilities:
AI-Powered Route Optimization
Manually planning routes is cumbersome, often requiring a large number of spreadsheets and detailed knowledge of each service area. Even once you've determined a route you think is best, there's still no guarantee that it will be any faster than the alternatives you might have considered.
Software that manages last mile deliveries is the better option. With the right tool, you can find the fastest possible route for each of your delivery drivers via advanced AI-powered algorithms. The most advanced delivery management solutions also allow you to optimize your delivery routes in a few clicks, saving dispatchers and route planners a considerable amount of time when finding routes for each driver. In turn, drivers can make a greater number of deliveries in fewer hours as well.

Real-Time Route Adjustments
Real-time updates to delivery routes are imperative. Perhaps the driver's schedule changes or the customer needs their order to be delivered at a different time. You can make the necessary adjustments to route plans with the right route optimization tool—instead of having to start from scratch every time.
It's hard to overstate the value of being able to adjust route plans at the last minute and dispatch update directions to drivers in real time. In case additional stops along the route are required, your software's routing algorithm should automatically change the driving instructions accordingly. The feature can be used to add same-day deliveries or last-minute orders to delivery routes.
This allows drivers to concentrate fully on driving rather than having to check in with dispatch frequently between stops. Plus, these kinds of capabilities reduce delays and give you the ability to inform customers of their updated expected times of arrival (ETAs), enhancing the customer experience.
Real-Time Visibility
Tracking the location of delivery drivers and deliveries in real-time is another useful feature. This allows you to be aware of where your drivers are—and what the statuses of all your orders are—at any given time without slowing them down with calls or messages.
Dispatchers should also be able see in real-time the progress of all their drivers on a route map with constantly updating delivery window estimates. This makes it easy to share with customers the progress of their deliveries, as well as provide an accurate ETA throughout the process.
Easy Integration
It's important to choose software that integrates well with your current applications so you don't need to rebuild your entire tech stack. The last thing you want is to adopt a terrific new technology solution only to discover that you've created a data silo that makes effective planning more difficult than ever.
Make sure the logistics SaaS solution you choose is platform-independent, is compatible with your existing technologies, offers APIs, and does not force you to switch platforms. Ideally, you'd also be able to deploy a driver mobile to your drivers' existing devices (e.g. iOS and Android).
Easy Order Importing
Delivering efficiently starts even before fleet drivers head out for their assignments. In fact, it starts before the routing process has even begun. When it comes to delivery planning, the first step is to make sure that you're importing orders quickly, easily, and accurately.
Manually inputting order is not only time-consuming but error-prone. Some drivers may even end up at the wrong addresses with the wrong items. As a result, more redelivery attempts are made, dispatchers' and drivers' time are wasted, and, ultimately, delivery costs rise.
You should select software that allows you to import orders from your point of sale software directly to your planner.
Automated Customer Notifications
Routine communication with customers like order or delivery status updates, if sent individually, can take up a lot of time. Luckily, last mile delivery software systems that send out automatic notifications eliminate the need to manually notify customers throughout the delivery process.
Advanced software will send out regular email and SMS notifications to customers informing them of their delivery status. This way, customers are reassured that their order is on the way while freeing drivers and drivers from having to make multiple customer calls to provide status updates.
Customers are also less likely to be stuck waiting around for a late delivery—or worse, to completely miss a delivery that arrives too early—when accurate ETAs and regular status updates are communicated automatically. This then enhances the customer experience.
Electronic Proof of Delivery
Electronic proof of delivery allows you to record delivery details and store that confirmation for future use. It's valuable when a customer falsely alleges damage or incomplete delivery. Ultimately, both you and the customer are covered in the event of a delivery problem.
Deliveries should be managed through software that supports proof of delivery via photos, electronic signatures, and notes. Your POD should be time stamped and geo stamped, and the software should give you the ability to require at least one photo before the driver can exit a delivery.
Tools for Engaging Customers
Getting products to customers on time isn't enough anymore. Customers now expect an experience that's personalized, convenient, and focused on their needs.
It's essential to communicate with customers before, during, and after the delivery to drive engagement and ensure brand loyalty. Customer engagement must include real-time updates, delivery reminders, and customer feedback surveys.
These customer engagement features are often missing from last-mile delivery management software despite their importance. Opt for a software provider that offers customer engagement tools to help you create stronger brand loyalty and achieve higher revenue.
A wide range of businesses are already successfully using advanced solutions for their last mile logistics. With the right last mile delivery software company, you can leverage advanced features to optimize costs, increase efficiency, and engage customers throughout your deliveries.