Food logistics is not as simple as hauling produce from one place to another. Perishable goods require special handling and can be difficult to move around the country. Simply put, food logistics has its own special set of challenges.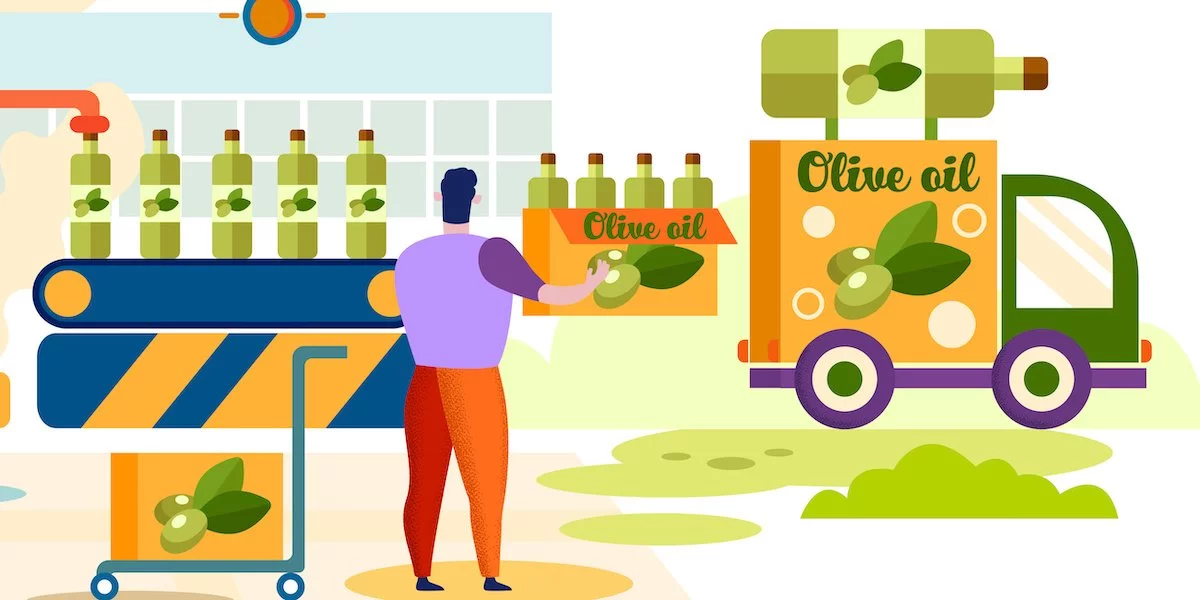 At the same time, food businesses are not exempt from the usual challenges that the logistics and transportation industry are faced with. This is why wholesalers and food distribution companies are increasingly investing in technological tools that make food delivery logistics processes more efficient and effective.
What Are the Top Challenges in Food Logistics?
Businesses involved in moving food around the United States (or elsewhere) face major challenges—including sanitation and standards compliance and driver shortages.

Ensuring the Safety and Freshness of Food in Transit
Moving food from one place to another is no walk in the park. After all, failing to transport food and beverages properly could endanger the health of consumers. You can't just place the food in any old truck and bring it to markets, grocery stores, and end-consumers. Transporting food requires careful planning, matching the right vehicles as many of these goods have specific transportation temperatures.
This, as you can imagine, can present routing and scheduling challenges—any time you add variables to the routing equation it gets harder and harder to do manually. It also presents visibility challenges, since you need to be able to actively monitor temperatures over the course of each run.
Much like temperature, delayed shipments can also affect the sanitation and freshness of food. Even the tiniest delays can have an impact on the quality of the food product.
Driver Shortages
The driver shortage problem has been ranked as one of the top concerns of the logistics and transportation industry players for many years now. Food logistics businesses are no exception.
According to the American Truck Association (ATA), the industry could require around 100,000 more drivers in the next few years. This lack of drivers can cause delays in shipments of produce. Luckily, there are ways of fighting the driver shortage, e.g. by improving recruitment processes, working conditions and hours, or delivery assignments. By the same token, you can get more out of your existing drivers' capacity by providing them with more efficient routes.
How Implementing Wholesale Food Distribution Software Can Help
Ensuring Food Quality During Transport
Wholesale food distribution software helps ensure that food products being transported are kept at the correct temperature at all times. Regulating and monitoring the temperature of the containers is crucial, as delivery teams may have to change the temperature of their refrigerated trucks if it gets out of the ideal range. Even the smallest change in temperature can have major effects on the food quality, which can get consumers sick and cause losses for the suppliers.
Luckily, there are available solutions that enable drivers to track real-time temperatures and receive alerts when they are getting too high. Some allow for automatic re-adjustments inside the trailer or the refrigerated delivery vehicle. Data is being generated constantly to ensure the availability of proof that the temperature of the vehicle or trailer remained at the proper range all throughout the journey.

Keeping Up with the Industry
Manual routing, scheduling, and monitoring processes in the food distribution businesses should be a thing of the past. The food industry, after all, requires companies to ensure proper tracking systems that will monitor the food product in the entire supply chain as well as comply with Food and Drug Authority's (FDA) policies.
The role of tracking in the food business can never be emphasized enough. Picture a worst-case-scenario where your products become contaminated. How will you keep track of clients or customers that have received contaminated products without proper tracking systems in place? How can you recall these products if they are unable to identify their recipients? Even in a more mundane scenario—let's say a large order cancellation from a customer—the more opaque your technology it is, the harder it will be to stay agile and adjust your routes to avoid waste and lost revenue.
Preventing Shipment Delays to Prolong Shelf Life
Maintaining the freshness and sanitation of the produce also means ensuring that deliveries are made on time. Much like with temperature changes, delayed shipment also impacts food quality significantly as they can reduce the shelf life of the product. Avoiding delays will help prolong the shelf life, which means getting the product to its end destination as quickly as possible is a must.
Food distribution software can help avoid shipping delays, again, by way of automatic route optimization features. Optimizing routes means finding the fastest and most efficient routes and providing the accurate expected time of arrivals (ETAs). Automatic route planning solutions can factor in the different elements affecting delivery times to avoid delays in deliveries.
Addressing the Driver Shortage
Food delivery logistics solutions also help businesses address the driver shortage more effectively. With automatic dispatching features that assign the best-suited drivers to the right delivery assignments, you can keep your drivers and customers happy at the same time. Added visibility can also help you ensure that drivers get the breaks they deserve and don't work more hours than they should. And, by providing routes with accurate ETAs (and potentially other tools for streamlining the delivery process), you enable drivers to finish delivery assignments within their shifts.
Reducing Fuel Consumption
Telematics and GPS solutions can also help companies engage in more eco-friendly practices. For instance, with devices that keep track of driver behavior and performance in real-time, you can push out alerts to drivers that are engaging in poor driving behavior such as harsh braking, speeding, or harsh acceleration.
Correcting drivers as quickly as possible has significant impacts on fuel usage and vehicle maintenance. Not only does this minimize bad driving behaviors across the fleet (which is an important factor for some consumers), it also helps you optimize your fuel spending.
In the end, transporting food is challenging. But there are solutions and innovations out there that can improve food logistics to ensure efficiency, transparency, and, and the overall safety and satisfaction of consumers.