Fleet managers who want to implement automated routing technology or upgrade from an existing system are usually in a pretty high stress situation. That's why it's so important to prepare a list of questions that will help you quickly identify the best system for your fleet when comparing multi stop route planning software options.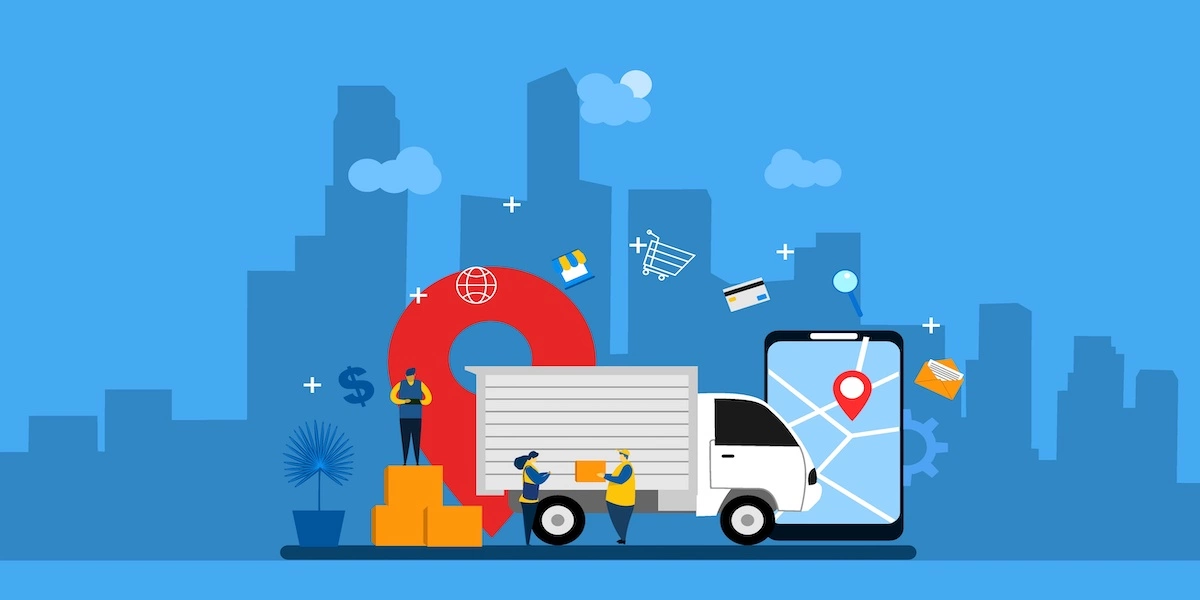 When you are researching or shortlisting delivery route management software vendors, here are six questions you should ask:
1. In what ways will the multi stop route planning software impact other business processes?
Advanced route planning software can do more than just save you money on transportation costs—it can also help improve other parts of your business as well. For instance, if you can create a route plan more quickly than before, you can give time back to your back office staff. By the same token, you can route new orders or order changes more quickly, potentially empowering you to accept on-demand orders from customers, which would give you an edge over your competitors.
Ask the software vendor to give you client references from companies in your industry or a similar industry that will be able to share with you what results they saw when implementing the software. Did they feel the value of route optimization across multiple different touch points? It's common for fleet routing solutions to be part of a much broader change management initiative intended to increase operational efficiency or improve customer service or both, so this can also give you a sense of how well the proposed solution can fit into larger digital transformation goals.

2. Can it be customized to meet your specific operational needs?
It may be necessary for you to rework your entire supply chain to make the most of some delivery routing software. This can obviously delay adoption or even prevent a project from getting off the ground. That's why it's ideal to have highly customizable software that boosts the performance of your teams with minimal disruption or changes in those teams' operations. This way, employees can reap the full benefits of the solution without changing their longstanding practices unnecessarily.
3. Is it a feature-rich solution?
Does the software in question offer capabilities that go beyond route planning alone? Will it be able to support top-level strategic planning, for example? Is it capable of managing different types of vehicles, backhauls, pickups, network planning, and hours of service tracking?
It is important to fully understand the features and options of the software package you plan to purchase and how those features work together. For instance, your route planning solution might be able to add extra value by creating accurate customer delivery ETAs that can be shared in customer communications.
4. How will it integrate with other solutions?
Your company's supply chain management systems— like warehouse management software or order management platforms—are most likely already in place. After you determine which existing systems require integration with route planning software, you need to make sure the provider has a strong understanding of what integration actually entails.
If your company prefers to deploy software in a particular way, you may also want to ask prospective fleet management software providers how they deploy their route management tools. You'll want them to show off previous integrations, but it's also helpful to seek out vendors who can be flexible in this department. Having an open API, for instance, is usually a good sign.
5. Will it evolve with my business?
Is the software scalable? Does it offer flexibility? You need to invest in a system that can handle current and future demands. Even though this seems obvious, it's surprisingly common to find requirements during the evaluation process that you didn't anticipate or didn't realize the software would have to handle.
Over time, your business operations will probably change. Go for a solution provider that can evolve as operations grow, whether that means adding new features to the software, or the ability to accommodate new distribution centers, more customers, more trucks, new regulations, new markets, or increasing customer demands quickly and easily.
Keep in mind that a worthy software provider will improve their solutions according to clients' feedback over time.
6. Will you be there for me tomorrow?
It may be that the days of spectacular dot.com booms and busts are behind us, at least for now—but you should still make sure your software provider is financially solid, so you can depend on them in the long term.
Independence is another tricky aspect. It's not uncommon for route planning solution vendors to be bought out by bigger technology companies. If that happens, you could find that routing software is no longer the priority for the parent company, leading to a decline in customer support and updates to technology. Here, it's helpful to look for businesses that own their own IP.
Finally, you must find out what kinds of support resources are available during and after the implementation of the project. Without great training and support, most software will give diminishing returns. When implementing routing software for the first time, you should work with an experienced and reputable provider that has implemented similar software numerous times successfully.
Pro tip: ask for a demo
During the process of evaluating route optimization software vendors, seeing an illustration of how it would work for your company is obviously important. The best way to understand how the software works is to go to the vendor and ask for a demonstration. Live demonstrations are a good opportunity to ask specific questions on how the software works within your operating environment.
How well last mile delivery software companies can answer these real-world questions is the best indicator of whether they have the software and expertise to meet your needs. In addition, a logistics software demo should identify the key opportunities to make changes and enhance efficiency
In the end, the multi stop route planning software vendor selection process isn't an easy one. But the best way to get the right feedback from the vendors is to think carefully about all relevant issues like functionality, training, and integration. In other words, to make sure you find the best route optimizer, you have to ask the hard questions!