Many businesses have added delivery services in the past year—and it's not entirely due to the COVID-19 pandemic. Many businesses also just wanted to save on costs. For example, restaurants decided to create in-house delivery services to save on high fees of services like DoorDash, Uber Eats, and Postmates, while many non-restaurant enterprises have turned away from third-party delivery logistics providers.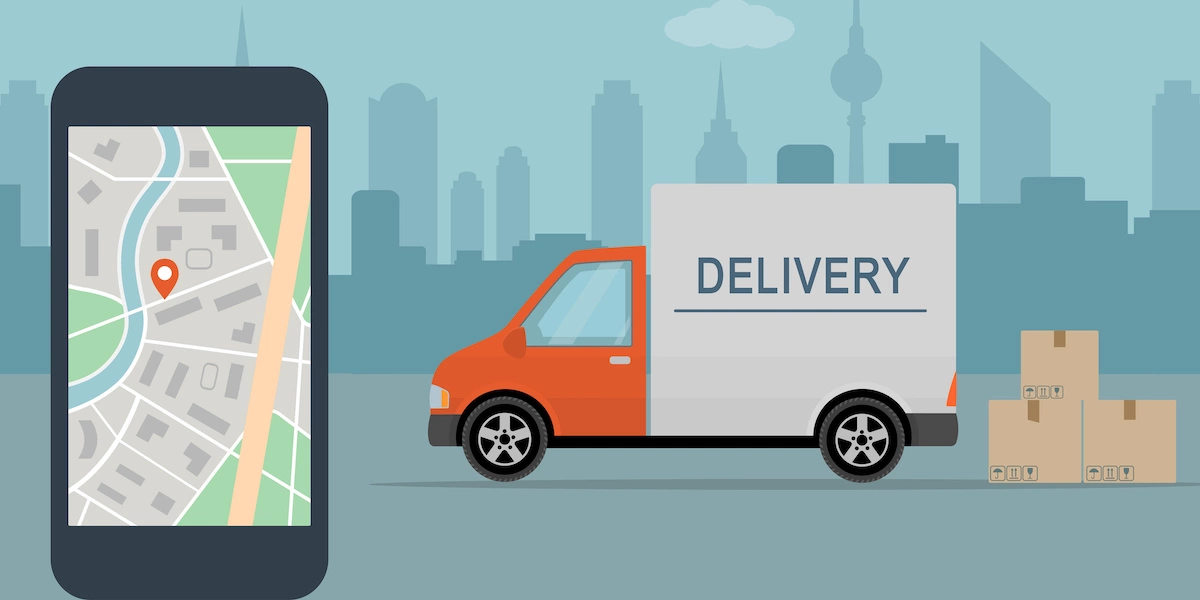 Other businesses also offered delivery services because of the COVID-19 situation. As shoppers were forced to stay at home, it became a necessity to offer delivery services.
It makes sense to create an in-house delivery team to try and provide the same high-quality customer services that they offer in their physical stores. Outsourcing may offer many benefits, but sometimes enterprises are unable to monitor their delivery partners to ensure that they maintain the same standards of customer service.
As the COVID-19 alters the norms around customer expectations, offering delivery services becomes a necessity to ensure long-term business sustainability. Whether you've ramped up your delivery operations recently or you've been offering home delivery for many years, however, you need to have the right technology.
How Route Management Software Helps
Many businesses of all sizes think that investing in route management software is unnecessary. The logic usually goes: we've always done it this way, and it would be a huge hassle to change things up. But modern routing solutions offer easier implementation and use than ever, and they can have a huge impact on overall last mile delivery logistics costs.
Last Mile Delivery Cost Saving Breakdown:
Route optimization
Creating route plans is no walk in the park, especially since businesses are experiencing consistent high last mile delivery volumes these days, generally to new customers each day. This means businesses are unable to create a single route and have drivers stick with it. Enterprises now must find more flexible ways of handling deliveries to various addresses. This is where the right route planning app comes in.
Businesses that don't have a route optimization tool will see their profits go down significantly. Manual route planning, after all, is time-consuming and error-prone. Plus, even the most seasoned route planners cannot compete with the accuracy of a route optimization tool even if they spend hours planning. On the other hand, a route planning solution finds the most cost-effective routes in just a few clicks.

Manually planned routes often result in longer drive times for each route. This means you're unable to maximize the drivers' shifts and are paying more per order if their drivers are paid on an hourly basis. Finding the optimal route by using the right software, on the other hand, can increase driver productivity and maximize stops per day. At the same time, this gives you the power to reduce fuel consumption by decreasing unnecessary drive time.
Now, it might seem like you should be able to use something like Google Maps, if your goal is simply to find the most efficient path between stops. However, this fails to consider that navigation apps and tools can only handle a small number of stops, and they don't integrate with other enterprise applications. Simply put, navigational tools are time-consuming and ineffective for businesses—especially since dispatchers have to enter each customers' address by hand to create routes, and there's no obvious way to dispatch them.
Real-time tracking and visibility
The best route planning software goes beyond optimizing daily routes to also offer real-time tracking and visibility on fleets.
Real-time tracking is beneficial for a number of different reasons.
First, fleet managers and dispatchers can find where the drivers' are at any given time and check if they are adhering to route plans. There's no point in calculating and finding the most optimal routes if drivers will simply discard route plans. Route optimization and real-time tracking work together in helping companies cut down on operational costs.
Tracking drivers also allows enterprises to provide an accurate expected time of arrival (ETAs) to customers (assuming your delivery routing algorithm can estimate them correctly based on live information). Giving reliable ETAs to customers goes a long way in ensuring that they are available to receive orders. Better still, if something goes wrong on the day of delivery, you can be proactive about finding a solution that saves the maximum amount of value.
Automatic customer updates
Truly comprehensive route management software also allows businesses to offer automatic updates to customers regarding the status of their deliveries. And offering reliable customer updates means cost savings. Why? Because it will trim down the number of customer service representatives who handle inquiries about order delivery status.
Aside from automatic updates, an advanced route management solution lets customers check the location of the drivers on their own. This allows businesses to satisfy the increasing shoppers' appetite for transparency on their packages—and, again, help ensure that customers have enough knowledge to actually be home when the driver shows up.
Electronic proof of delivery
A solution that enables drivers to capture proof of delivery (POD) electronically can also have a huge impact on last mile costs. If your drivers can capture photos, videos, signatures, and notes on their mobile devices and automatically transmit that POD back to dispatch, they can help improve visibility and centralize delivery data.
This should also make contactless deliveries possible, by enabling drivers to simply leave the goods in areas designated by the customers, and then take photos of them and capture signatures from the customer's phone. All this data is sent to the centralized system. This way, enterprises can provide electronic proof directly to customers should they claim that they didn't get their packages.
Capturing POD electronically is also more efficient than the usual paper signing—since the proof doesn't get torn or lost, companies are able to trim down the expensive costs of false claims.
Other cost-saving benefits
Truck routing software can also offer other cost-saving benefits:
Avoidance of fines: Route optimization and real-time tracking help businesses comply with hours of service (HOS) rules for drivers. On average, the fine for non-compliance to the daily driving limit is roughly more than $7000. Optimized routes and real-time monitoring of drivers will help in eliminating these costs by ensuring efficiency and transparency.
Improved driver retention: Driver retention is a challenge that the trucking and transportation industry has been addressing for many years. Drivers tend to leave due to what they view as unfair route allocation or poorly planned routes that leave them totally exhausted at the end of each shift. When routes are optimized, drivers complete their routes efficiently and can get paid for stops each day. This helps keep drivers happy, which cuts down the significant costs associated with recruiting new drivers.
Route management software is a gift that just keeps on giving. It's a tool that offers companies high cost savings by finding the most cost-effective routes, helps track drivers to improve their productivity, and empowers customer updates to minimize failed deliveries. All this combines to make route optimization software a worthwhile investment with a high chance of ROI.