Perhaps you're in search of route optimization software for the first time, or perhaps you're looking to replace your current software. You are perfectly aware that a robust route optimizer will help your fleet significantly but you are feeling overwhelmed at the choices available. Or perhaps you are still in doubt whether it's time to replace your old routing software with a new one.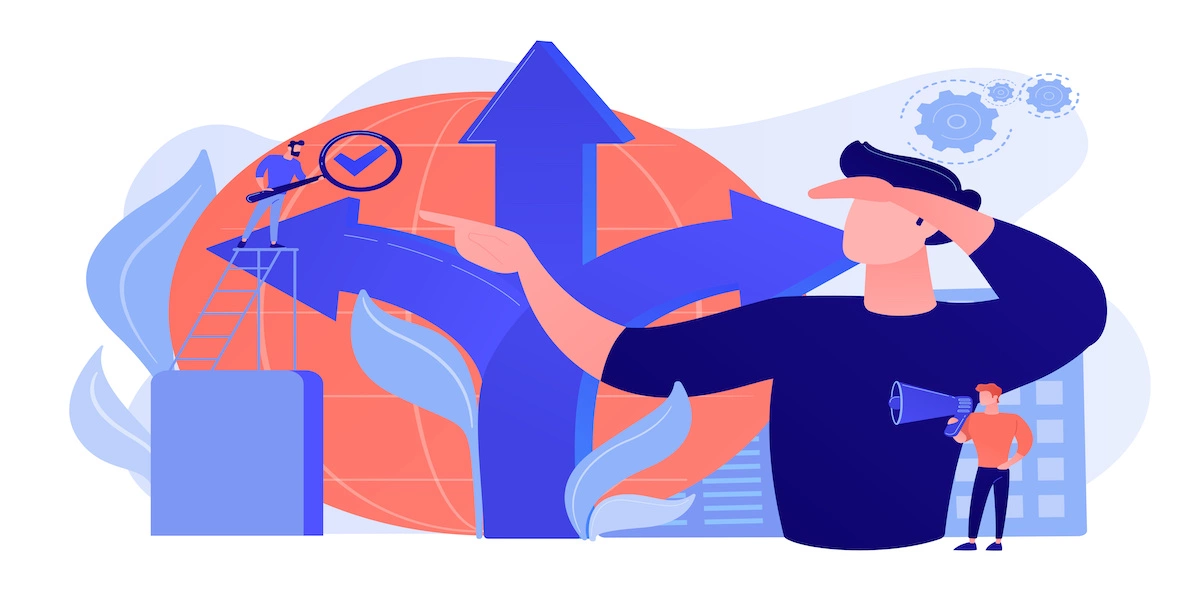 In this post, we will tackle how to determine if it's time to purchase or upgrade your route optimization software and how to find the best route optimizer for your needs.
The Importance of Route Optimization Software
Planning routes for delivery drivers can be time-consuming--especially given the many factors one has to consider before trucks depart for their assignments. Often, route planners are rushing to create route plans that take into account vehicle characteristics, driver availability, service time estimates, and time constraints, to name just a few. Plus, there are always unexpected events that pop up, affecting delivery times.
The best way to ensure efficient and cost-effective routing is to implement an advanced route optimizer. If you are experiencing these issues below, then it's time to consider buying a route optimization solution or replacing your current one:
Too many bottlenecks
If your employees are working harder than necessary trying to manage workload and bottlenecks, then it might be time to get a new route optimization solution.
Think of these scenarios: For example, what if a route planner calls in sick for the day? Would your other employees be able to adjust routes effectively? Should a driver experience a vehicle breakdown while on the road, would your fleet manager or dispatcher have visibility into which orders have already been delivered? What if the dispatcher or route planner comes to work late, can they still quickly assign drivers to the right tasks or plan efficient routes?
If your employees can't cope up when any of the above mentioned happens, then it's time to upgrade and automate your routing process with the help of the right route planning app.
You can't maximize asset and resource utilization
If you're always contemplating buying additional delivery vehicles or hiring additional drivers to handle higher order volumes, it may actually be time to work smarter. Without the right route planning solution, your drivers end up making fewer deliveries in a day. This can make it seem like vehicle acquisition and driver hiring are the solutions to your current problems, rather than ensuring proper maximization of your assets and resources.
Your operating costs are spiraling out of control
If your operating costs are unnecessarily high, it might be because your fleet managers and dispatchers don't have the tools or the visibility to find efficiencies and implement more cost-effective plans. Your routing process is prone to human errors while drivers aren't being given the most efficient routes, which both lead to higher operating costs. Another telltale sign here is if you can't easily measure your cost-per-route or cost per stop.

How to Find the Best Route Optimizer
Choosing the best route optimizer for your company's needs can be challenging—especially since there are so many options these days. Here are a few factors to think about when selecting a delivery route optimization solution.
Size of your business
The larger your business is, the more you need a reliable delivery route app that can slot into your existing IT stack. To deliver nationally or internationally, you'll likely need a means of handling the complexities of assigning the right orders to the right carriers and tracking third party deliveries across the supply chain.
Here, you'll want to think about your company's goal. If you plan to diversify or expand soon, then you need to think carefully about the functionalities you'll need in the coming months or years so that you can select a solution that can grow with your business.
Accurate route plans
Advanced route planning solutions should use machine learning and artificial intelligence that help in increasing route efficiency and hitting tight delivery timeframes. They should also take into account variable factors like average load and service times, historic traffic patterns, and other factors that basic planners cannot take into consideration.
After all, routing isn't just about maximizing the number of stops your drivers complete each day, it's about providing them with routes that have accurate ETA predictions. This way, you boost efficiency while also improving customer experience. After all, no one appreciates a late delivery.
SaaS capabilities
Cloud-based route optimization software enables your teams to work from anywhere. It also helps you save on costs as cloud solutions don't require large upfront capital investments or the costs that come from hardware maintenance.
Easy to use, intuitive interface
Keep in mind that advanced route optimizers are created to solve even the most complex real-world last mile challenges. These solutions are designed for those who are well-versed in the intricacies of logistics.
As such, it's best to go for software that's configurable to your unique business case. Keep in mind that your business has needs different from others, which is why it's essential to choose software that isn't designed to be one-size-fits-all.
Real-time tracking
Customers' demands these days are higher—they now want full visibility in their orders. Thus, it's best to opt for a truck routing software that can enable customers to track their packages without having to call the customer service team. Plus, with real-time tracking capabilities, your fleet managers and dispatchers can easily spot issues and take action quickly.
Actionable data
The best route optimization software should also offer robust, actionable data and reporting. Advanced route optimizing solutions should empower to easily compile reports on essential key performance indicators (KPIs) so you can analyze any bottlenecks or areas of improvement. Ideally, you'd be able to run custom reporting templates that reflected your desired metrics on a regular basis.
As customers' demands increase and as your business expands, you'll need to find the best route optimizer to suit your needs. While this might seem daunting, just follow the advice we've given above and you'll be in good shape to ensure positive ROI and improved capabilities.