There have been a ton of technological advancements in the last few years—data storage has gotten cheaper, AI has gotten better, and increased connectivity has changed the way we do everything from driving a car to running a load of laundry And yet, many businesses are reluctant to choose and implement new technological tools to improve the performance of their businesses. To wit, one survey revealed that only 16 percent are considered early innovators or adopters when new technologies come around.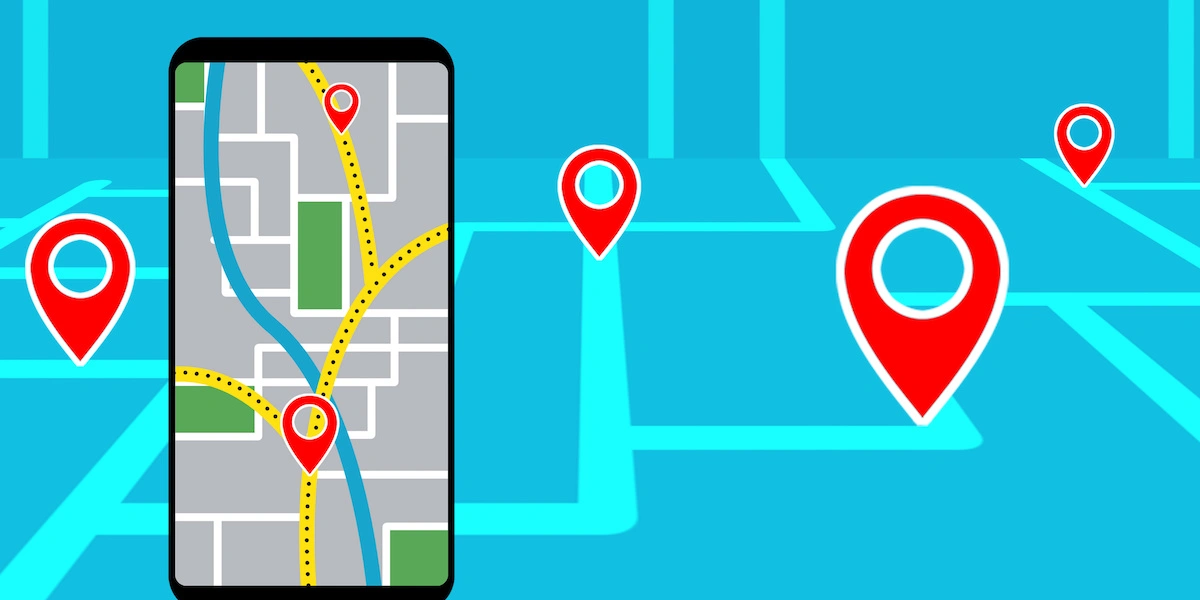 Instead, most businesses tend to adopt a "wait and see" attitude, taking notes on how new tools and solutions work. It's hard to fault people for this, but it's important to keep in mind that there is a fine line separating being merely cautious and diligent in researching, and taking so long to purchase that you miss out on the many benefits of the new tool or software.
Naturally, new software comes with a price tag, but when it comes to dealing with aging—or worse, outdated or obsolete—logistics route optimization software, you end up paying a higher price. Outdated tools and solutions, after all, can erode your profit margins, cause productivity losses, and result in poor customer service.
Just think of attempting to fix your vehicle without the right tools. It will take you several times longer to fix the vehicle and the results simply won't be as good. The same can be said of your route planning optimization software: you'll face major challenges in competing with other other firms and growing your operations.
But making your business more competitive doesn't have to be a Herculean task. You simply need to make sure that your current technology—particularly your route optimization and planning software—is providing you with all the capabilities you need. Here are telltale signs that it is indeed time to upgrade your logistics route optimization software.
The Top Signs That It's Time to Replace Your Logistics Route Optimization Software
Tons of Paperwork Backlog
Old school logistics can come with way too much paperwork, from order slips to customer invoices to route maps. Plus, your route planners, dispatchers, fleet managers, and drivers have to deal with never-ending forms to complete each with its own deadlines and requirements. If you are still relying on manual, paper-based processes, then you are overburdening your employees with complex processes and making them commit repeated errors. By the same token, if your legacy software isn't making the grade, you might find that you still spend a ton of time on tedious manual bookkeeping tasks. A modern truck route planner, on the other hand, will help you get rid of manual processes that are prone to human error and time-consuming.

Absence of Real-Time Visibility
Calling drivers one by one to know their status and location no longer works in the modern world. In logistics and supply chain operations, time is always of the essence. It also doesn't help that today's customers have increased their expectations when it comes to reliability and speed of delivery.
If your dispatchers and fleet managers still have to call or message drivers on the road to find out what they're up to, then you're in trouble. Real-time tracking of drivers and vehicles via GPS and mobile status updates is a must-have capability these days. Real-time visibility empowers your fleets to go where they need to be at the right time and offers you better accuracy to enable your employees to make the right order fulfillment and last mile delivery decisions.
Overloaded Customer Service Teams
Modern customers no longer want to be blind and be left second-guessing where their orders are. They want to know where their orders are at all times and be notified immediately if anything is delaying the delivery. If your customer service team is dealing with too many customers emailing and calling to ask for the status of their packages, then it's time to replace your current software.
After all, there is a better way of keeping your customers informed about their deliveries. The real-time visibility capability of a modern logistics route optimization solution also benefits customers, if you turn those capabilities around let them track orders on their own. When customers simply need to open their mobile devices to track their orders, you can significantly limit the number of emails and calls your customer service team receives—potentially saving huge amounts of money and time in the process.
Recurring IT Problems
Your company's core expertise is order fulfillment, logistics, or last mile deliveries, not computer and IT maintenance. If your current delivery route optimization software is outdated, self-hosted on servers you own, then you know that your business operations can be seriously disrupted when an IT problem occurs.
If your IT team is spending a considerable amount of time troubleshooting software and hardware, then it's time to upgrade. Modern solutions that are cloud-based can cut down the problems your IT team has to manage, freeing them up from the tedious tasks of upgrading, maintaining, and securing your route optimization solutions.
Cloud-based route optimization logistics software also offers a predictable cost structure. This way, you won't be surprised at the costs involved when your server dies all of a sudden. Plus, your company will only need to pay for the features you need rather than pay a huge upfront cost for things that you don't wind up using regularly.
Inability to Reroute
Does your current route optimization software allow your employees to respond quickly to changes in routing and planning? Can the solution identify and plan for constraints that can cause delays such as detours, traffic and weather conditions, and last minute changes?
Today's route logistics planner can update route plans in real-time as needed to factor in real-world constraints—meaning that you can more easily stay flexible throughout the entire fulfillment process.
Lack of Integration
If your employees are spending considerable time bringing together and reconciling data from separate systems and solutions, then it's time to consider replacing your current routing software. Too often, businesses use old routing solutions that cannot be integrated with other systems, resulting in employees manually entering data into your commercial truck routing software from other systems. With a new routing logistics software, route planners can export and import data with ease so that all teams can easily access the information they need.
If you're experiencing any of the above-mentioned problems, then you know it's time to upgrade your logistics route planning solution. These days, it really is possible to offer customers a great delivery experience in a cost effective way, all without a huge burden of technological complexity—the trick is just to adopt the right routing software.