There was a time when businesses were basically stuck living with the constant unavailability of drivers, lack of infrastructure, high fuel bills, low capacity utilization of delivery vehicles, and high transit times. Those days are gone now—sure, these problems still exist, but modern businesses are able to successfully overcome these supply chain challenges by planning their delivery schedules and routes more efficiently, all thanks to route optimization software.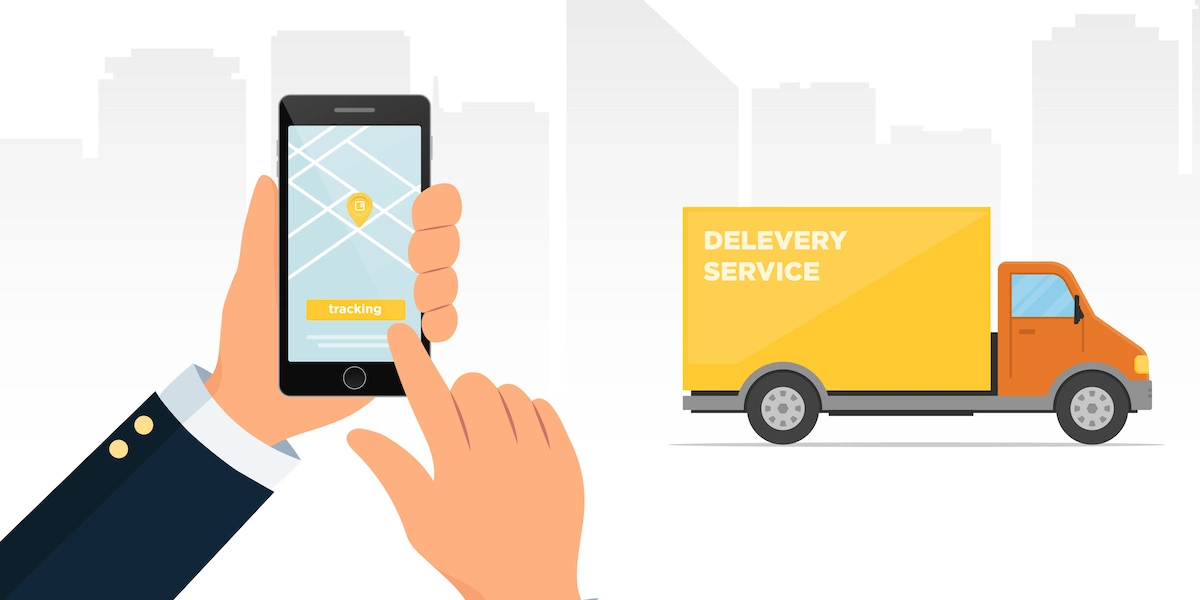 But how exactly does route optimization help the logistics and transportation companies?
How Does Route Optimization Work?
An advanced, efficient route planner helps dispatchers find optimal routes between delivery stops so they can deliver customer orders quickly at the lowest cost of transportation. The route planner helps businesses overcome problems regarding the unavailability of drivers and enables businesses to meet new consumer demands.
An advanced route planning solution takes into consideration various real-time events such as availability of personnel for loading and unloading, availability of equipment, and traffic and weather conditions, to name just a few. It can find the shortest and fastest routes even when the unexpected happens.

In a nutshell, optimized route planning apps enable fleets to resolve a host of different supply chain challenges. Here's a deeper discussion of the various challenges faced by the supply chain and transportation companies and how route optimization can solve them.
How Route Optimization Solves Supply Chain Challenges
Increasing Customer Demands
Today's digital world, with its fast-emerging technology and ease of ordering goods, pushes both business-to-business (B2B) and business-to-consumer (B2C) customers to expect more from shippers. These days, customers demand seamless order fulfillment and full visibility into their deliveries with just a few clicks.
They also expect quick deliveries, real-time communication, and quick reporting on any changes to their orders and deliveries. There are simply a ton of consumer demands facing last mile operators these days.
Luckily, route optimization enables businesses to meet these increasing customer demands by reducing route planning time and empowering dispatchers to actually find the most efficient routes, all while increasing the accuracy of expected times of arrivals (ETAs).
Driver Shortages
For years, the trucking industry has been listing driver shortage as one of the top industry concerns. The electronic logging device (ELD) mandate has caused some drivers to quit and leave the industry for good, and the Federal Motor Carrier Safety Administration (FMCSA) Hours of Service (HOS) rule, limiting the number of hours and miles truckers drive has caused some drivers to feel that their earning are essentially capped.
Route optimization may not prevent drivers from changing careers, but it can improve their working experience and maximize their productivity. Simply put, fleet managers can maximize the number of stops for each driver with more efficient planning, so that each of the drivers' trips is as profitable as possible.
Demand for More Delivery Options
Businesses offering home deliveries are facing various supply challenges, such as:
Higher demand for fast order fulfillment process
Higher volumes of e-commerce orders
Demand for more shipping options
Last mile delivery has become more complex because of increasing customer expectations. Consumers now demand more affordable delivery options and faster shipping. Even outside of parcel delivery, consumers want the ability to choose between instant, same-day, two-day, and three to five-day shipping options.
It's not easy for businesses to offer all these different delivery options without an advanced route planning solution. A delivery route planner can help by:
Allowing you to offer customers cost-effective shipping options
Continuously

optimizing routes

as orders continue to pour in, letting businesses balance customer demands with delivery constraints
Helping improve customer service and delivery experience via more accurate ETAs

Increased Demand for Real-Time Reporting
There is also a greater demand for higher levels of reporting and visibility across the supply. Your customers want better visibility on their orders and the ability to track their orders without human intervention.
It makes sense for enterprises to invest in real-time tracking of drivers and vehicles. Real-time monitoring of fleets, after all, enables businesses to improve operational efficiency while increasing their profitability. And, as it happens, this can dovetail nicely with route optimization technology, which, in the modern era, should help empower real-time data flows complete with constantly updating ETAs.
An advanced route that slots neatly into the functionality of a larger supply chain optimization platform might offer the following:
Alerts when and if drivers divert from their routes
Updates on delivery times, empowering automated updates to customers and allowing back-end teams to inform customers proactively about delays
Dynamic routing based on road and weather conditions, backed up by instant communication between fleet managers and drivers
Easy tracking and reports for key performance indicators (KPIs) such total completed deliveries and percentage of deliveries completed on-time
Increasing Operational Costs
Often, meeting customers' expectations is associated with increasing operational costs. Optimizing routes helps by cutting down on these costs by shortening routes. In this way, a delivery route planner allows businesses to cut down fuel bills and vehicle maintenance costs, since drivers are always driving through the shortest routes. The solution also helps companies maximize their resources to lower overall operating costs.
Companies may be facing a host of supply chain challenges in their daily operations—but, luckily, they can overcome many of them with route optimization. The right software helps businesses plan their transportation processes more efficiently, provide a better customer experience, save money by reducing operational costs, and provide consumers with better visibility and more delivery options.