Whether your company is seeking out routing software for the very first time, or you're considering switching to a new solution or provider, you're faced with the same dilemma: It's obvious that robust delivery routing software can help you become more competitive, but there are so many options to choose from. You have to find a way to strike the perfect balance between ease and functionality, but there are solutions available in the market offering every type of functionality you can think of, and choosing the right solution for your fleet can feel challenging.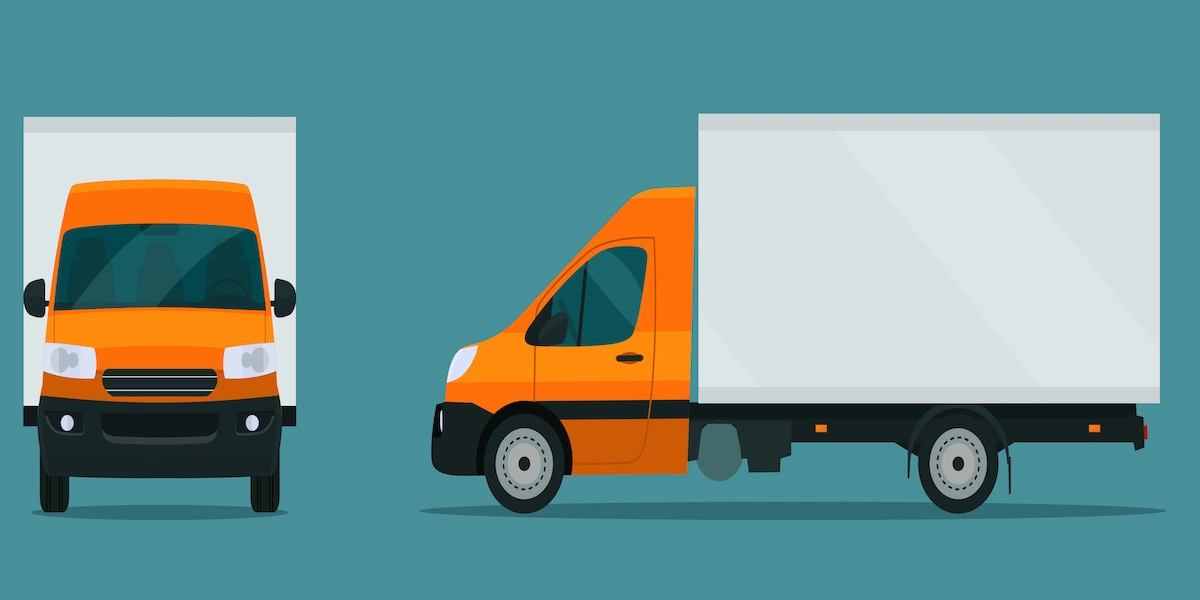 This is made that much more difficult by how complex route planning is. On any given day, dozens of variables must be taken into consideration, such as customers' preferred delivery time windows, truck size and capacity, delivery location restrictions, driver preferences, schedules, and skill levels. You need to find commercial truck routing software that can take all these factors into consideration without becoming too difficult to use. Software that takes six steps to perform a given task will slow you down a lot more than another that can perform the same task in two steps, and this can make a big difference in the long run.
Simply put, you need delivery planning software that allows you to create rules specific to your operations. This way, you can actually position yourself to decrease truck mileage and improve customer service. Here we'll discuss the most important characteristics to consider for your commercial truck routing software purchase so you can find the right solution for your transportation needs.
What to Look for in Commercial Truck Routing Software
Creation of Accurate Route Plans
While some routing solutions will only factor in distance in routing, there are others that will take into account factors like a customer's preferred time window, drivers' schedule, and truck capacities. With software that doesn't consider all the factors that are relevant to your business, it is impossible to develop reliable route plans that meet promised timelines—route planners will have to spend hours massaging the output of the software, and you'll start to lose efficiency gains almost immediately.
By using last mile routing software with advanced AI-powered algorithms that actually account for the factors that impact delivery times, delivery windows can be met while maximizing routes' efficiency. A variety of factors like average unloading times for specific customers, driver speed and skill factors, and historic traffic patterns need to be factored into planning to provide you with precise results.
Fleet Size and Business Goals
A relatively basic routing package might suffice if you have a fleet of fewer than a few trucks and a single central distribution point. However, if you have more than one distribution center, you'll have to establish route plans that direct customer orders to the best distribution center so that you can ensure that products are delivered as quickly as possible. The more DCs you have, the more complex this process gets. Likewise, the larger your fleet gets.
That's why it's so important to match your purchase to the size, scope, and complexity of your fleet operations. For larger fleets, this means finding something that doesn't get bogged down when you throw too many stops or parameters at it—ideally something with a proven track record of routing stops for a large number of trucks.
Taking into account your company's future is also important. For instance, if your company plans to expand or diversify, you should consider what capabilities you'll need in a year. By doing so, you can choose a solution that will expand with your business so that you will not have to repeat the process of choosing the most suitable software all over again.
Ease of Use
It should come as no surprise that you need to take into account who will be using the software before you purchase it.
With advanced trucking route optimization software, you can solve the most complex distribution problems—but only if using the software doesn't require a PhD in computer science. Sure, you'll gain the maximum benefit from your chosen solution if you invest the time to train your planners. But getting users up to speed shouldn't take months of training. Your route optimizer should be easy to use so that all users can utilize it with ease.

Cloud Technology
Both on-premises and cloud-based route optimization tools are available on the market. On-premises software requires a one-time, upfront investment as well as yearly spending for support, upgrades, and maintenance. Cloud software, by contrast, tends not to require the same kind of upfront investment.
The majority of routing software solutions offer Software-as-a-Service (SaaS) products that are billed monthly or annually. These solutions usually have a lower overall cost of ownership.
At the same time, not all cloud software is created equal. Cloud-native solutions tend to be more agile and scalable, helping you get the most out of your features while ensuring that you're always working with the latest version of the software. Businesses without a long track record of deploying scalable cloud technology may not always be able to offer that to commercial fleets.
Smart Data Integration
It is your dispatcher's job to know the driver's preferences and availability, so he or she can adjust the day's schedule accordingly. That's why it's so important to ensure the feasibility and accuracy of your route planning by using software that can ingest data from other solutions
For example, the driver may only be able to drive certain trucks, or he or she may be approaching his hours of service (HoS) limit. With route planning software that integrates easily with telematics solutions, dispatchers can make sure that they're not giving assignments to drivers that will put them over their hours limits. The same logic applies to integrations with PoS, WMS, ERP, TMS, and other software types.
Configurable Solutions
Larger fleet operations tend to require more customized configurations to meet their needs. Choose a software that's configurable to let users create workflows that work for their specific needs. This might mean anything from enabling particular kinds of data imports and exports, to enabling different customer communication features and pickup options based on your use case, to customizing the look and feel of the messages that you send out to your customers.
As your operations grow, you'll need the best commercial truck routing software to streamline the planning and execution of your daily routes and schedules. The right software also needs to fit your specific requirements, both now and in the future.