Amazon Prime Day started five years ago as part of the company's 20th-anniversary celebrations. Prime Day is when Amazon cuts the price of hundreds of goods and is the largest global event that is exclusively available to Prime members. For 2019, the sales event is estimated to have reached $7.16 billion globally for the 48-hour sale period, according to Internet Retailer. The sales are higher by 71 percent during the Amazon Prime Day in 2018.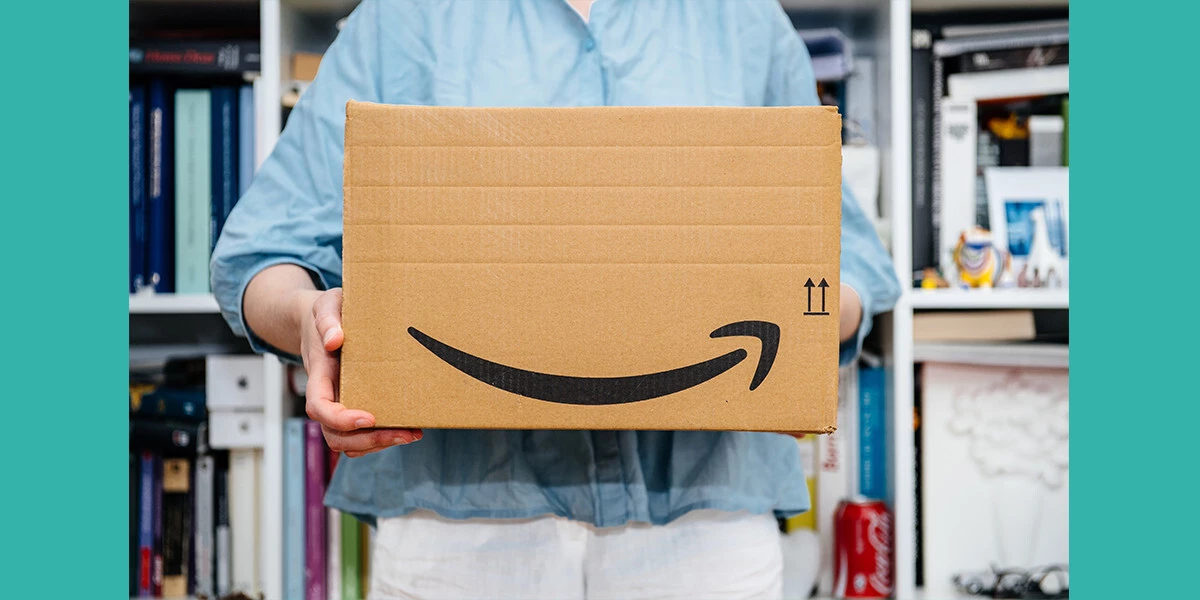 Many businesses remain in awe of how Amazon is changing supply chain management and its ability to stage a massive sale such as Prime Day. But enterprises should remember that Amazon also faces supply chain challenges, especially during the Prime Day sale as shoppers have complained that goods marked as available become sold out while customers are still in the process of checking out.
Businesses who want to gain valuable insights from Amazon supply chain management will do well in understanding how its supply chain works and the challenges it faces in staging the Prime Day Sale.
How Does Amazon's Supply Chain Work?
In 2018, Amazon had roughly 800 logistics sites around the world, half of which are based in the United States. Below are some figures to illustrate the largeness of the company's shipping and logistics infrastructure.
300 fulfillment centers worldwide
300 delivery stations worldwide
80 Prime Now hubs or small warehouses located in major cities that allow Amazon to deliver within two hours
80 sortation centers or distribution centers where pallets or packages are sorted out. Sortation centers are usually located near the fulfillment centers
20 pantry or fresh food distribution centers in the United States
12 whole food retail centers (after the purchase of Whole Foods Group)
Despite its scale, Amazon's supply chain management process is fairly uncomplicated. It begins when consumers place an order. The warehouse is then prompted via a red light to show the warehouse personnel of the products that were ordered so he or she can match the bar code with the order. After this, the ordered products are placed in the conveyor aboard a crate before they are sent to the distribution center for sorting by bar codes.
The crates are transferred to the central point where the orders are matched with the bar codes of the products and automatically sorted into chutes before they are placed in a box. The bar codes are then used for the identification of the order before the boxes are weighed and sealed with tape. They are then shipped either via UPS or US postal service for last mile delivery, where customers will receive the package within one to seven days.
Amazon's warehouses are classified and divided into five different storage spaces; Library, Case Flow Prime, Pallet Prime, Random, and Reserve.
What Are Amazon's Top Challenges for Deliveries?
One might think that Amazon has minimal challenges doing deliveries given the company's investment in technology. However, its scale also causes problems in the order fulfillment process. These are some of the challenges Amazon must solve in delivering goods to consumers.
Ensuring Supply Is Sufficient for Demand
Incorrect forecasting of demand typically results in dissatisfaction among consumers. Amazon yearly addresses the demand and supply problems by stocking up more inventory to meet the possibly large volume of orders during Prime Day and Holiday season. Data-driven, they rely heavily on past numbers and current customer trends to inform decisions long before events or holidays.
Preparing Resources for More Deliveries
Last-mile delivery of goods, especially during a peak season like Black Friday and Christmas, is a nightmare for Amazon. In fact, in Christmas of 2013, Amazon had a major logistics breakdown that resulted in many customers failing to receive their orders. This prompted Amazon to prepare for taking over the last mile of deliveries. The rumor mill is heavy with talks that Amazon is likely to become the world's biggest shipping company soon as it is now said to be preparing its own delivery network.
Improving Technical Infrastructure for Spikes in Orders
Amazon is the owner of AWS, the biggest cloud computing service in the world, and yet the company's technical infrastructure still gets overloaded during the Prime Day sale. Customers have complained of the site's inability to checkout their orders in the first few years of Amazon Prime Days. Technical glitches are still something that the retail giant is constantly addressing.
Amazon is a game-changer and trailblazer in the eCommerce industry, but this doesn't mean the giant is without its supply chain management problems. Businesses already engaged or about to launch their own online shops should do well in taking lessons from how Amazon works at scale to meet the challenges and is continuously out-innovating itself to overcome new obstacles.
What Can Delivery Organizations Learn?
At the end of the day, Amazon overcomes its challenges by staying connected, and ensuring that customer stays at the forefront of all supply chain processes. These are both lessons that last mile operators can draw from in almost any context.
Simply put, connectivity gives you the power to gain enough visibility to make the right decision at the right time. When your delivery planning is connected to your warehouse management software, you can make sure that you're only promising order deliveries that you can actually fulfill. By the same token, staying connected to your customers and drivers makes it easier to see what's unfolding on the road and adjust in real time to changing circumstances. This helps you keep your delivery plans on track and more consistently satisfy customers.
And it's the customer's opinion that matters most in this context. They define whether or not you've delivered at the right time, which means that every supply chain decision you make needs to be centered around ensuring you meet the customer's needs. If you take one lesson from Amazon's worldview back to your last mile operations, the importance of a strong customer focus is easily the most important one.