Last mile tracking spells the difference between successful modern delivery operations and unsuccessful ones. It's key to minimizing failed or missed deliveries, lowering operating costs, and increasing customer satisfaction.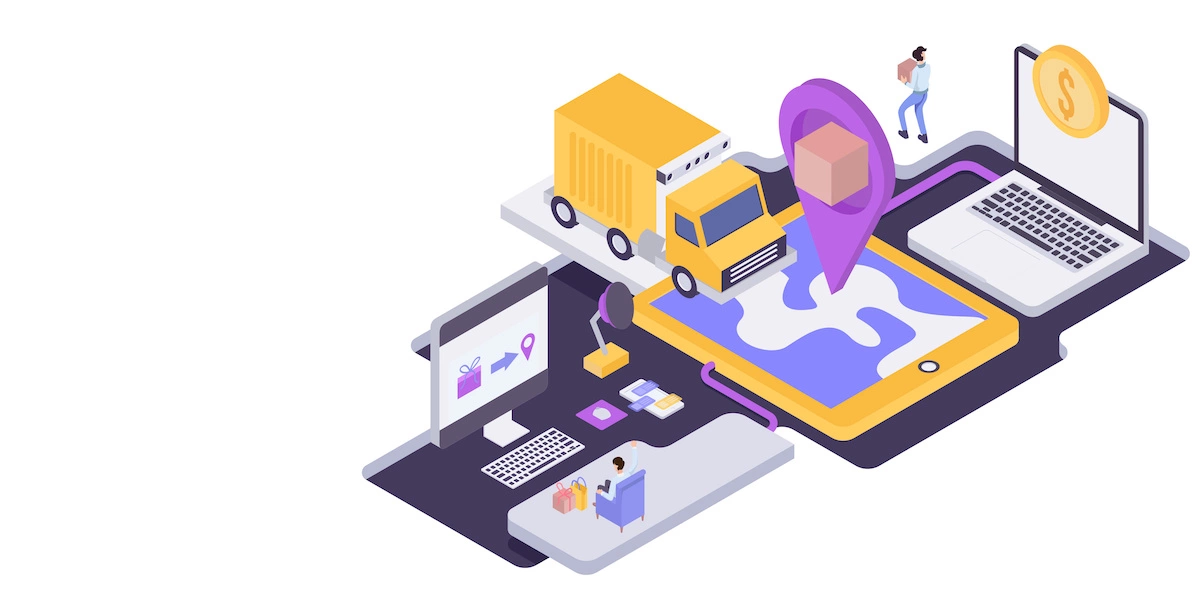 Consumers these days want more from businesses, demanding deliveries wherever and whenever they want with full shipment visibility. This is why transparency into the last mile is now a key brand differentiator for most companies—if you leave both customers and delivery teams blind on the day of delivery, you may be setting yourself up for issues.
One recent survey even showed that more than 80 percent of consumers placed the ability to know when an order will arrive as the single most valuable service online retailers or brands can offer. What does this mean for your business? It means that adopting a highly integrated technological solution providing real-time tracking is no longer optional.
The Basics of Last Mile Tracking and Visibility
Full visibility across the supply chain—especially in the final mile—is important. Final mile carrier tracking enables dispatchers and fleet managers to make data-driven decisions when unexpected or unplanned events occur. Visibility also allows fleet operators and managers to identify pain points in their workflows and solve them.
Fleet managers and dispatchers who can track drivers and vehicles in real-time can make changes or adjustments based on customers' requests, drivers' locations, and current assignments. Last mile visibility also helps businesses create more personalized delivery services to satisfy the increasingly stringent demands of consumers. The only question is: how does it make that happen?
How Businesses and Consumers Benefit From Increased Last Mile Visibility
Improved last mile visibility—via the use of a robust delivery management solution—has benefits for both end customers and businesses.
For one thing, a delivery management solution offering real-time tracking and last mile analytics will drastically improve visibility on fleet operations. This will enable all delivery stakeholders to know the following:
When a particular journey started
Where a given order is
Estimated time of arrival (ETA)
Promised time window and whether the driver is on pace to meet it.
The right solution also improves visibility across your organization by integrating disparate solutions such as warehouse management systems, third-party logistics (3PL) software, order management system, inventory management systems, GPS tools, and more. Integrating disparate IT infrastructure seamlessly helps businesses achieve high levels of system interoperability, offering everyone within the organization a holistic and end-to-end view on delivery operations.

An advanced delivery management solution should also come with a visibility dashboard that can provide a single source of truth on logistics operations. The dashboard can help managers and customer support teams to accurately benchmark delivery-related key performance indicators (KPIs) and spot exceptions, trends, and inconsistencies in delivery operations quickly.
Customers also gain a lot when businesses improve their last mile tracking. Improved shipment visibility, after all, offers shoppers live insights regarding delivery progress and provides them real-time notifications on ETAs and order progress. Offering customers visibility on the last mile boosts customer satisfaction and reduces calls to the customer service team asking for updates on the delivery— which can save serious time and money.
How Last Mile Tracking Translates into ROI
From increasing customer satisfaction to cutting down operational costs, last mile tracking and visibility are changing the game for the modern delivery sector. Here are some of the top benefits of improving visibility into the last mile from an ROI perspective:
Offers Predictive Visibility
Advanced final mile tracking tools run on machine learning and artificial intelligence (AI), empowering fleet managers and dispatchers to determine ahead of time whether delivery will be delayed or arrive within the delivery window. This way, managers and dispatchers can take corrective actions quickly, re-optimize routes if needed, and inform customers of new ETAs.
Cuts Down Downtime
Last mile visibility empowers dispatchers and fleet managers to quickly identify unnecessary route diversions, delays, vehicle idling, unprecedented stoppages, and other inefficiencies. They can then reach out to drivers to help them get back on tracking, reducing overall downtime.
Improves Driver Performance
Real-time tracking allows fleet managers to identify drivers who deviate from route plans. Likewise, visibility enables managers to identify drivers who tend to idle too much or engage in unsafe driving practices such as harsh braking and over-speeding. Managers can then create driver-specific training plans to improve drivers' work performance.
Improves ETA Accuracy
When you know the status of every route and order in real time, you can actively monitor whether any stops are in danger of slipping out of the promised delivery window. At that point, not only can you update ETAs in customer-facing portals, you can also reach out to customers to make sure the new delivery time actually works for them. It's hard to overstate how important this is when it comes to delivering high-quality customer experiences.
In this way, offering customers real-time tracking abilities boosts customer satisfaction and elevates the delivery service experience.
Powers KPI Benchmarking
Real-time visibility over drivers and vehicles allows enterprises to track KPIs like ETA adherence, on-time deliveries, route efficiency, delivery failures, first-attempt success rates, route delays, driver productivity, and so much more. This, in turn, can be leveraged to make your entire operation run more smoothly.
Reduces Manual Tasks For Drivers
Ensuring real-time, end-to-end visibility requires automating work procedures. This then allows drivers to ditch manual processes and interventions including getting hard copy dispatches and taking frequent calls from dispatchers who want to track delivery progress. Ditching manual processes lets each driver focus on the task at hand so they can maximize their daily capacity.
Why Invest in Last Mile Tracking and Visibility?
There's no doubt that investing in modern technology is key to improving your fleet's last mile visibility. Aside from the above-mentioned benefits, the right last mile solution helps businesses to:
Improve communication regarding on-demand orders and last-minute changes to delivery teams and customers
Become more proactive
Improve operational efficiency
Notify stakeholders and report events
Trigger follow up activities
Prevent delays
Offer complete information to customers who do call in
Minimize customers' anxiety by giving them the choice of tracking their order in real-time
A lack of visibility makes it difficult for fleet managers to act quickly to prevent costly mistakes, and it can prevent you from making data-driven decisions. Improving last mile tracking and visibility, on the other hand, can reduce friction, increase customer satisfaction, boost operational efficiency, and improve management of unexpected events. All of this is a recipe for bolstering revenue and reducing costs.