According to data released by Digital Commerce 360 in December 2020, customer spending via non-store channels increased by 31.3 percent when compared to November 2019. Retailers in the United States alone experienced a $152 billion boost in their online sales due to the pandemic.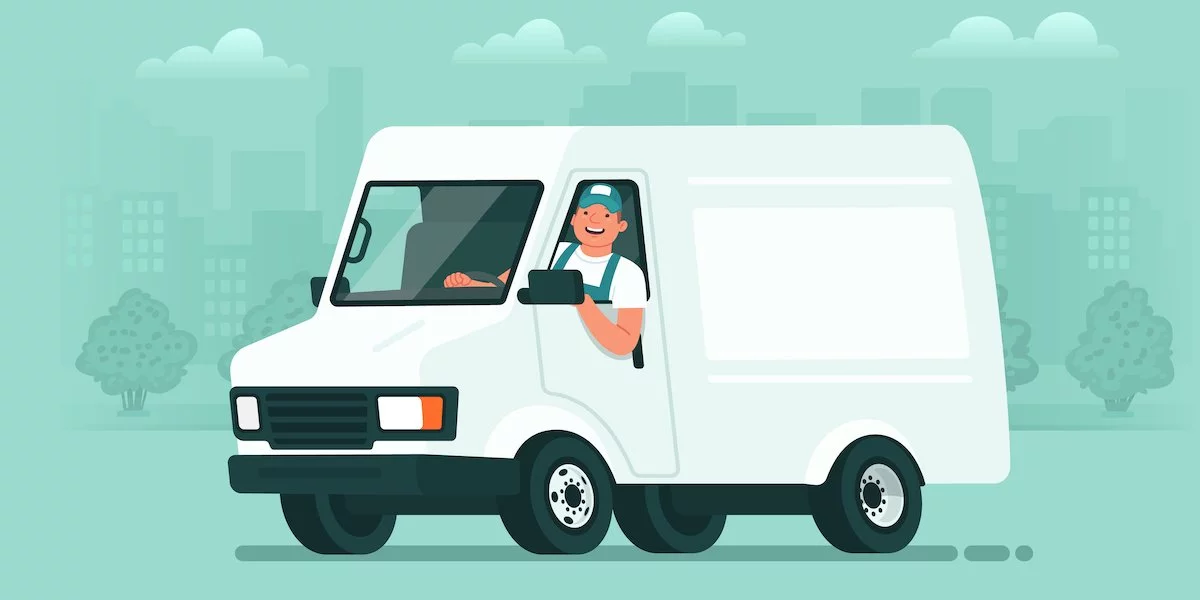 And it's not just essential shops like groceries and pharmacies that experienced a significant increase in online sales. Bulky items such as beds, refrigerators, and couches were also more commonly bought online as people stay at home.
Appliance and furniture delivery, however, can be quite complicated. For one thing, shoppers these days expect speedy deliveries, accurately predicted expected times of arrival (ETAs), and full visibility on their orders. They also want to choose the delivery windows and easily check the status of their orders.
All these demands are challenging to meet—especially for any businesses with a large number of trucks to manage who are still relying on paper-based and manual processes. Given the complexity of furniture in particular, manual scheduling processes and last-gen solutions simply don't cut it anymore. To meet the demands of large-item shoppers, you need the right tools.
What Do Modern Customers Expect?
Self-Scheduled Delivery Windows
Shoppers dislike suspense when it comes to their deliveries—especially for large, expensive items like furniture or appliances. They instead prefer to choose the date and time of the delivery. Offering unlimited delivery options, however, is essentially impossible for fleet operators managing a large number of vehicles. In carefully planned routes, there's often little room for flexibility. This makes self-scheduling functionality particularly valuable in delivery software.
Accurate ETAs
Most consumers are more protective of their time now than ever, which is why they are no longer impressed with a long delivery time window like 10 am to 2 pm or noon to 6 pm. They're even less impressed when you fail to deliver within the promised four, six, or eight hour window.
Full Visibility for Orders
Gone are the days when customers would patiently pick up the phone to call customer service to know the status of their orders. Instead, they want to be able to check the status of their merchandise online anytime and anywhere.
Real-Time Alerts
Shoppers are more time-poor these days and can't be expected to block off many hours in their schedules so they can receive their orders. They get hugely disappointed if businesses fail to inform them of unexpected delays in deliveries. These days, consumers want to receive real-time notifications about their delivery status and any changes in the expected schedule.
Furniture Delivery Made Easy with Delivery Software
Basically, consumers are more demanding than ever. But businesses can still meet these expectations by implementing delivery software.
Offering unlimited delivery schedule choices can jack up operating costs especially for large fleet operators. But sophisticated furniture delivery software can solve this problem by offering customers a choice of different windows that are all cost-efficient from a delivery routing perspective. For example, shoppers may be directed toward afternoon delivery schedules where there is already a scheduled drop off at the same zip code. This way shoppers are still given many delivery choices that suit their schedule, but in reality, they are being directed to delivery slots that are workable.
Of course, your available delivery slots will change when there are new orders added. Decent delivery software will allow fleet operators and managers to identify the right truck, driver, and route to slot in the newest order.
Likewise, customers who want to change their delivery schedules will be directed to the time slots that are optimal for the business. In order to make this possible, your delivery system will need route optimization capabilities that allow you to provide accurate ETAs.
Thanks to the furniture tracking features in your automated route planner, consumers can also see the status of their orders in real-time—thus eliminating the need for them to call customer service just to find out where their orders are. Similarly, the furniture delivery app provides customers with real-time updates on their deliveries.
What to Look for in a Furniture Delivery Software
When you're handling furniture, efficient and businesslike delivery can really delight customers. Your furniture delivery software should have these capabilities to make that customer delight possible.
Smart scheduling: The software must let customers, retail clients, and dispatchers set schedules seamlessly within established parameters. This is possible with a reservation system that allows for advanced delivery scheduling and even lets retail clients send reservation notifications easily.
Full transparency: Everyone involved in the delivery process wants complete transparency every step of the way. Tracking deliveries in real time is key to having complete visibility of goods being transported.
Route optimization: Optimizing routes play a critical role in providing accurate ETAs, meeting delivery schedules, and minimizing fuel and maintenance costs. Any delivery software must have advanced route optimization capabilities that integrate all variables affecting delivery times to provide dispatchers and drivers the most efficient routes.
Easy communication: A comprehensive platform that integrates real-time communication across multiple devices—thereby allowing everyone to be on the same page—is a must. This might include sending out messages via text, phone, or email to accommodate everyone's preferred mode of communication.
Automated settlement: Integrating proof of delivery with automated billing and settlement allows businesses to get paid by their clients quickly. Your delivery system must have robust proof of delivery where drivers can add photos and notes. The captured proof of delivery will then be sent to the client's billing and settlement system to prove that the delivery job has been completed. An automated settlement eliminates paper-work, making collection a much easier process.
These days, companies must pay more attention to their delivery process than ever before—especially since delivery services have replaced price and product as the battleground for competitive advantage. Consumers expect a seamless and fast delivery experience even for large and bulky products.
This is why providing solid service in the furniture delivery process means having advanced route optimization, multi-platform and real-time communication, and automated settlement. Ideally, you'd find all of this functionality within your chosen delivery system.
source: https://www.jdsupra.com/legalnews/the-impact-of-covid-19-and-accelerated-4288334/