When you're just starting with your business, tracking each delivery driver is relatively simple. But as your business grows and as you add more customers and employees, the challenges increase.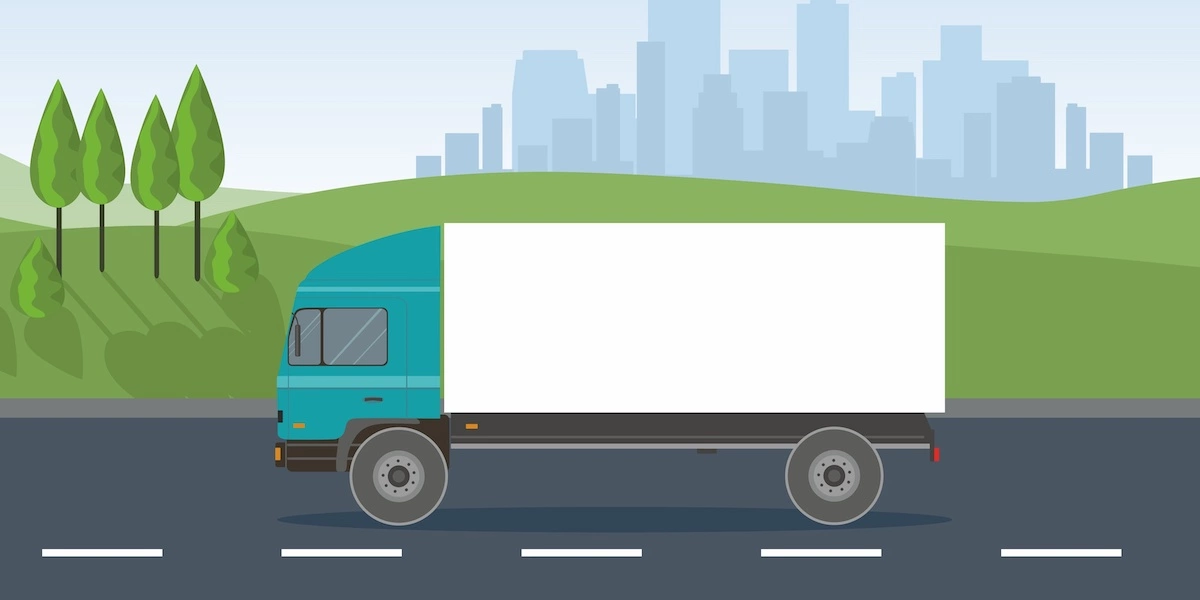 Knowing where your drivers are in real-time becomes more important as you scale up, and by the time you're at enterprise-size you really need real-time data to cope with last-minute orders, cancellations, or other changes. To keep your business running smoothly, you can't assume that your drivers are always on schedule and that everything is running smoothly.
That's why a GPS tracking and dispatch system can be essential for managing your drivers effectively.
How GPS Tracking and Dispatch Systems Work
With a GPS tracking and dispatch system, you connect sources of information across various devices and gather information in real-time. Your fleet managers and dispatchers can then view this information on an intuitive dashboard that makes the exact status of each delivery clear at a glance.
A powerful driver tracking system allows you to view truck and driver locations, order statuses, and proof of delivery for completed deliveries. You should also be able to see live ETAs for each stop based on current location data, such that your dispatchers can monitor whether drivers are on schedule or not.
Advanced GPS fleet tracking software should also provide easy access to detailed analytics showing vehicle utilization data, and successful delivery rate, and others. In this way, you gain a comprehensive overview of your delivery operations before, during, and after the delivery—which is a must when your operations are growing more and more complex.

The Benefits of a GPS Tracking and Dispatch System
The US Bureau of Labor Statistics reports that there are more than 3.5 million truck and delivery drivers in the United States alone. Many companies operate fleets of trucks and drivers with thousands of vehicles. Keeping track of them manually is, quite simply, impossible.
Once you have a system in place to actually track your fleet and monitor drivers and deliveries in real time, however, you can start to see a number of key benefits:
Real-Time ETAs
Dispatchers can view real-time expected times of arrival (ETAs) for all deliveries and appointments so they can spot any potential problems in advance. Here, you need a system that can combine vehicle locations and order statuses with powerful predictive algorithms to update ETAs while trucks are on the road. When it's easy for dispatchers to spot delayed drivers and deliveries, they can more easily adjust schedules and inform customers of the possible delays. This added clarity into delivery operations can have a huge impact on customer satisfaction. Why? Because customers can forgive a late delivery if they feel like they're still being taken care of by the company.
Real-Time Order Tracking
An e-commerce study released in 2019 revealed that 93 percent of consumers prefer tracking orders throughout the delivery journey. When a business does not provide visibility into delivery, 47 percent of consumers say they will not order from that brand again.
Luckily, GPS tracking solutions enable customers to view the locations of their orders and delivery drivers throughout the day of delivery. Advanced delivery management software also automatically updates customers of the delivery status via email or SMS messages, giving them greater visibility into what's happening on the road.
Optimal Work Distribution
It is impossible to manage a fleet effectively without knowing where your drivers are. Your fleet managers and dispatchers will need that information to accommodate orders and changes at the last minute. GPS tracking enables real-time location information that enables you to react to changing circumstances faster. For instance, if you need to add a last-minute order to someone's route, it pays to know whether there are any drivers who are currently heading back to the depot or distribution center.
Compliance and Tracking
In the United States and Canada, many carriers are required to track all of their drivers' driving hours using electronic logging devices (ELDs). Likewise, businesses have to comply with fuel tax regulations—usually on a state-by-state basis. When you can automatically map fuel consumption to particular geographies and automatically track driver hours of service, you can simplify compliance and ultimately improve back-office efficiency.
Increased Driver Safety
Fast braking and rapid acceleration can cause excessive wear and tear on your vehicle, resulting in higher maintenance costs and the potential for accidents. Luckily, data collected from your GPS tracking and dispatch system can be used to spot problematic driver behavior, giving you the ability to retrain drivers as needed. This helps improve driver behavior, keeps drivers safe, and ensures that delivery truck maintenance costs are relatively low, thereby extending the life of your vehicles.
Improved Fleet Productivity
Having the right orders arrive on time is key to providing good customer service. Even with the best drivers, there will always be mix-ups or delays—nobody's perfect, after all. The question is: what can you do to prevent delays, and how do you effectively manage the delays that do happen?
We've already seen the ways that improved visibility via GPS tracking can make it easier to manage disruptions and order exceptions that crop up once your driver is already on the road (thereby decreasing the odds of failed deliveries). But the right tracking solution also gives you the ability to turn that visibility into more efficient delivery plans to begin with. For instance, if your tracking data enables you to get smarter about the length of travel and service times for particular geographies or products over time, you can improve your ETA predictions. This means you route more accurately and empower your drivers to complete more stops per day without risking late deliveries.
When you multiply this effect across an entire enterprise-scale fleet, it can have a huge impact on your overall delivery operations.
A robust GPS tracking and dispatch system allows you to track drivers and gain improved visibility into your deliveries. It's a powerful tool that can be leveraged to boost driver and fleet performance, keep costs low, ensure driver safety and compliance, and satisfy customers' need to know the status of their orders in real-time. That's why fleet software systems of this kind are so important for companies striving to remain competitive and profitable in today's more challenging business environment.