Online sales are increasing as consumers stop thinking of brands in regional terms—if you're selling online, buyers increasingly expect your footprint to be national or international. The result is that logistics providers and retailers have to adjust to a higher demand for deliveries than ever. To keep up, businesses need to ensure faster and more efficient methods of delivering goods to end-users, all while lowering their last mile delivery costs.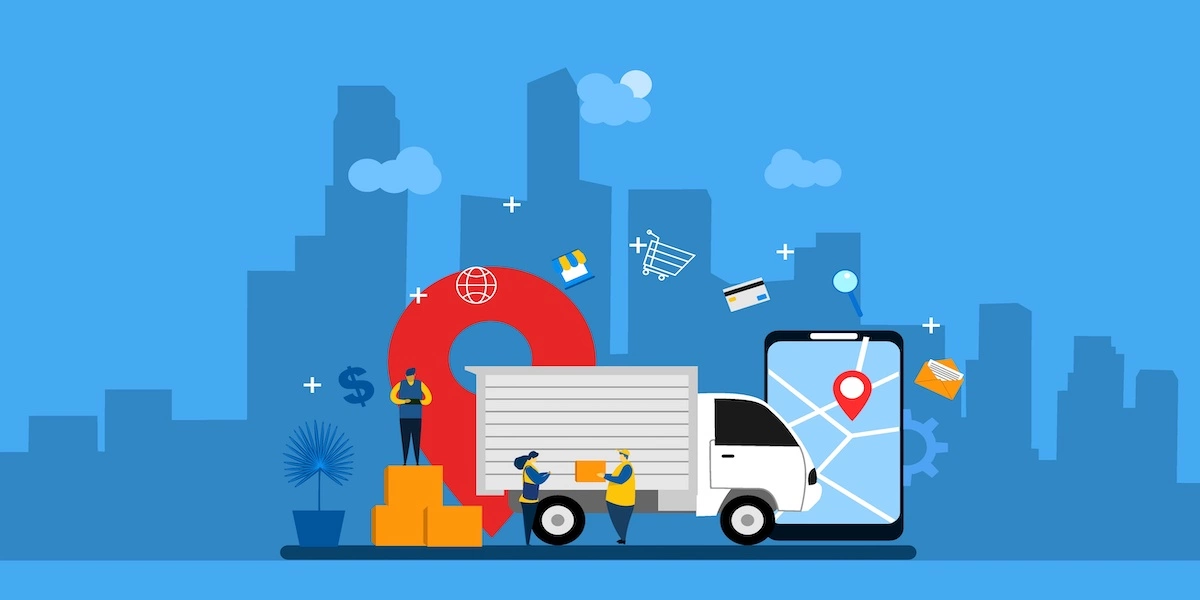 Of course, smarter last mile delivery management requires smarter technology. Truck fleet management software is becoming an increasingly necessary tool for helping fleet managers, route planners, and dispatchers significantly to reduce overhead costs and boost productivity. Companies have different fleet operations with different needs, so fleet management system features vary significantly from solution to solution.
Using fleet management solutions, companies can optimize their operations, increase efficiency, and cut down operating costs. These technological tools are crucial in maintaining the efficiency of fleet operations, including dispatch and driver management, as well as vehicle tracking throughout the fleet.
Whether you have large internal fleets to manage or a large third-party fleet or crowdsourced fleet to grapple with, the purchasing process for a fleet solution can be challenging. To simplify that process, here are must-have fleet management system features you should consider:
Fleet Management System Features to Look For
Machine Learning
For optimal fleet performance and efficiency, you need to gather as much data as possible, both on macro and micro levels. The importance of accurate data collection and smart analysis can hardly be understated.
For example, you may be trying to decide who to dispatch for a particular job where first attempt delivery success is crucial. When you choose fleet software systems that use machine learning to apply historical data so you can monitor time on the side, you can more effectively choose the right drivers for the right tasks based on your parameters. This helps you cut through the complexity that comes with routing, scheduling, and dispatching in parameter-rich planning environments.
Fleets can benefit from machine learning in other ways as well. Aside from boosting efficiency, the right technology can also help with speeding up deliveries and improving the accuracy of your estimated times of arrival (ETAs). This can ultimately enhance brand loyalty and customer satisfaction.
Route Planning and Optimization
Are you taking the most efficient routes with your fleet? By using smart route planning and optimization features, you can make data-driven fleet management decisions, lowering fuel costs and improving efficiency in the process. The customer experience will improve as well due to faster turnaround times.

Choose software with customizable route optimization features that enable you to decide how much weight should be given to different constraints when planning routes. These constraints might include vehicle capacity, road conditions, cost to deliver, and driver skill sets, among others. Here, real-time data synchronization is necessary for ensuring that the constraints can be applied accurately and an optimal route can be determined.
Auto Dispatch
Vehicle availability must be considered when scheduling deliveries, and the most suitable vehicle for each order should be clear from a quick glance. For example, some deliveries may need vehicles with the capacity to handle oversized or unusually large items while other goods require refrigerated or heated vehicles—planners need to be able to quickly and easily ensure that the right loads are being put on the right trucks.
Efficient vehicle assignment and dispatch must also take into consideration a whole host of factors. Ideally, your fleet management system would offer functionality to combine the dispatching and routing steps into one combined process, thereby removing the necessity for a separate step. This, in turn, frees up back-office resources to put more focus into what matters: the customer.
Real-Time GPS Vehicle Tracking
With many enterprises scaling their delivery processes, visibility is becoming increasingly important. A transparent delivery operation enables businesses to monitor performance, pinpoint problems, and use data to make better decisions on the fly.
That's why GPS tracking is a crucial element to look for in fleet management solutions. When you can monitor truck and driver locations and statuses at all times from a centralized dashboard, you can keep track of your delivery plans in real-time.
Ideally, your solution would allow you to know exactly where your drivers are, at what point they started their journeys, where and for how long they've stopped, etc. Besides increasing productivity, you can also provide better service to customers, as you can inform them of the expected time of arrival (ETA) of their orders in real-time. To enhance cost savings, you can also automate reporting for things like fuel consumption and driver behaviors by implementing a telematics device.
Fleet Notifications
For companies, fleet notifications and alerts are an incredibly useful tool to take immediate action in difficult situations involving their fleets. Make sure to choose a fleet management system that enables you to customize alerts based on your needs.
For example, you should be able to set an alert when the ETA for a particular order slips outside the range you've promised to the customer, such that you can reach out to them to inform them of the possible delay. In order to keep vehicles running cost-effectively and productively, it is vital to stay alert to any changes, which is exactly where the best fleet tracking software comes in.
Driver Performance Monitoring
It's important for fleet management systems to have the capability to monitor and analyze driver performance over time. In this way, you can identify unsafe driving behavior such as harsh braking, acceleration speeding, excessive idling, and much more.
Drivers can then receive feedback directly to prevent accidents and correct problematic habits. In this way, fuel costs can be cut down greatly since drivers will be driving more economically. Downtimes and maintenance costs can also be reduced.
Scalability
Make sure your fleet management solution is scalable and can be customized to your needs. A flexible fleet management system should make it possible for you to customize the right parameters, data integrations, and planning workflows for your particular use case.
Likewise, the best fleet management solutions are scalable so that you can add capacity for more orders, trucks, etc. as necessary. This will be critical to your success during peak seasons, but it is also an essential factor in your ability to quickly introduce new delivery options or move into new markets.
In the end, fleet management systems with the right features enable you to improve operational efficiency, make data-driven decisions, cut down costs, scale delivery operations easily and efficiently, and ultimately increase customer satisfaction. That's why it's so important to make sure that the fleet management system you choose has the features you need to run your fleet more efficiently.