A telematics solution is beneficial for any business with a fleet of vehicles, as it tracks vehicles, generates useful reports, and improves driver safety. A fleet tracking device bundled with the right software helps the business ensure regulatory compliance as well as maximize profits.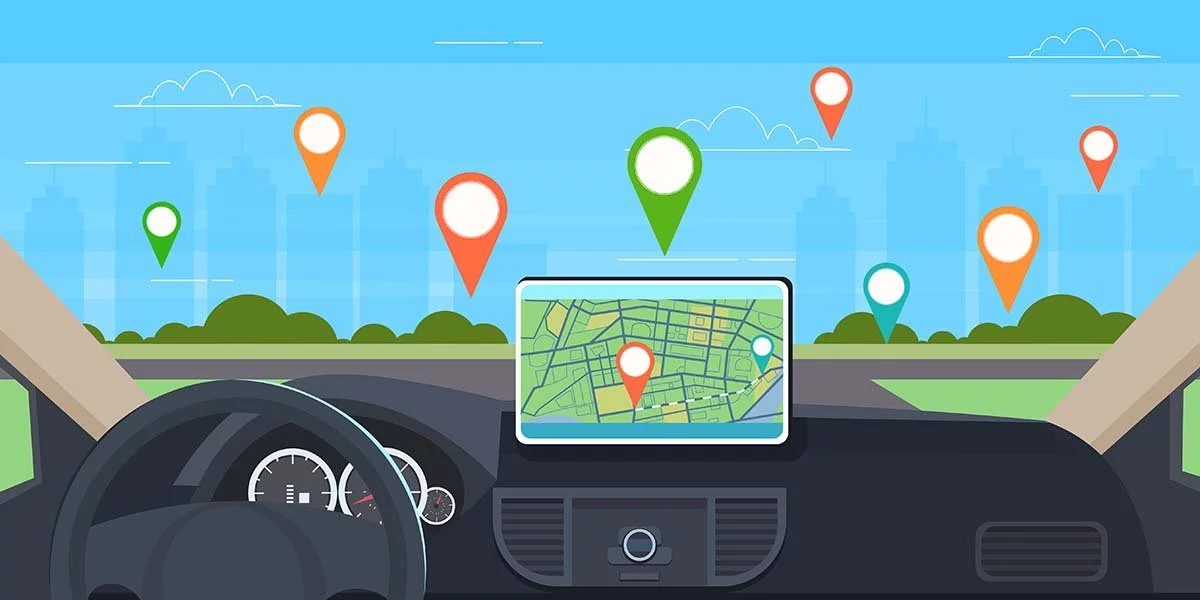 But just what exactly does a fleet tracking device and solution do? What are the benefits of having a fleet vehicle tracking device paired with a telematics solution? Here's everything you need to know.
GPS Fleet Tracking Devices: The Hardware
Utilizing a GPS fleet tracking device is similar to having a supervisor aboard monitoring the driver and vehicle on the road. It's a device that lets fleet managers and dispatch teams keep an eye on the fleet, thus allowing businesses to ensure driver and vehicle safety.
A GPS fleet tracking solution comes with hardware and software. The hardware is the fleet tracking device attached to the vehicle, which has a global positioning system (GPS) for tracking. The hardware is responsible for sending data and updates to the software, which acts as the central database for all gathered information from the hardware.
Most GPS tracking devices come with accelerometers and other sensors detecting acceleration, braking, cornering, and turning. Sensors also help track idling time.
Fleet Tracking Software
The GPS logistics tracking software is primarily responsible for locating vehicles, determining the routes, and providing directions to drivers. It also offers data on driver behaviors, vehicle diagnostics, and maintenance.
The software also documents unsafe driving behaviors detected by the hardware. Data on driver behavior helps improve driver safety and fuel efficiency. Other features of the software may include roadside assistance, accident tracking, time clocks, anti-theft services, and attendance tracking.
Fleet tracking software often has scheduling capabilities and dispatching tools as well to help achieve a better workflow and improve customer satisfaction.
Benefits of a Fleet Tracking Solution
Companies using a GPS fleet tracking solution enjoy many advantages. Here are some of them.
Lower fuel costs
GPS solutions help in managing vehicle locations and routes more efficiently by offering detailed information regarding fuel usage. Data generated by the solution can be used by dispatchers or managers to make adjustments to lower fuel consumption.
Utilize assets better
Having real-time visibility of drivers and vehicles lets businesses optimize assets and plan routes better.
Improve driver safety
A telematics fleet management system tracks driver road behavior, allowing supervisors and management to identify and correct unsafe driving practices.
Ensure compliance
The solution helps companies comply with various federal and state regulations that companies must follow, such as Hours of Service (HOS) rules.
Selecting a GPS Fleet Tracking Software
Choosing the best GPS fleet tracking solution isn't as simple as you'd think, since there are many choices on the market. Businesses must first think through the features they need before purchasing. At the very least, a GPS tracking solution must offer the following:
Tracking of driver safety
Fuel card integration
Dashboards featuring key metrics
Navigation and communication capabilities
Customer support
Some providers boast other features or advantages such as:
Ease of use
Some GPS solutions have very complicated software applications. It's best to go for an intuitive solution so the rollout of a new system will be easier for employees
Alert systems
Having the ability to communicate and send alerts to drivers in real-time will help improve driver and vehicle safety.
Mobile accessibility
Some GPS fleet tracking solutions are incompatible with mobile devices. It is best to choose a solution that allows mobile devices access to the software or comes with a mobile app.
Fleet Management Made Easy by a GPS Fleet Tracking Solution
Technology is revolutionizing business operations, including fleet management. Failure to take advantage of technological solutions usually puts businesses at a disadvantage.
For enterprises running their own fleets, a GPS tracking solution is key to efficiently tracking driver performance and asset maintenance, which in turn helps save on fuel expenses and vehicle maintenance and maximize company assets. The solution's ability to keep track of fleets and generate data goes a long way in increasing a business' profitability and expanding its long-term growth prospects.
Contact us now to learn how DispatchTrack's fleet tracking solution can help your business.