Whether you're a furniture and appliance dealer, a food distributor, or a home improvement business, it's important to ensure successful first delivery attempts. Every re-delivery attempt means more expenses for your business, and redeliveries result in lower customer satisfaction scores since your customers have to wait longer to receive their orders. Not only that, but the odds of damage or loss go up with every delivery attempt. Simply put, failed delivery attempts can cost you money and your customers.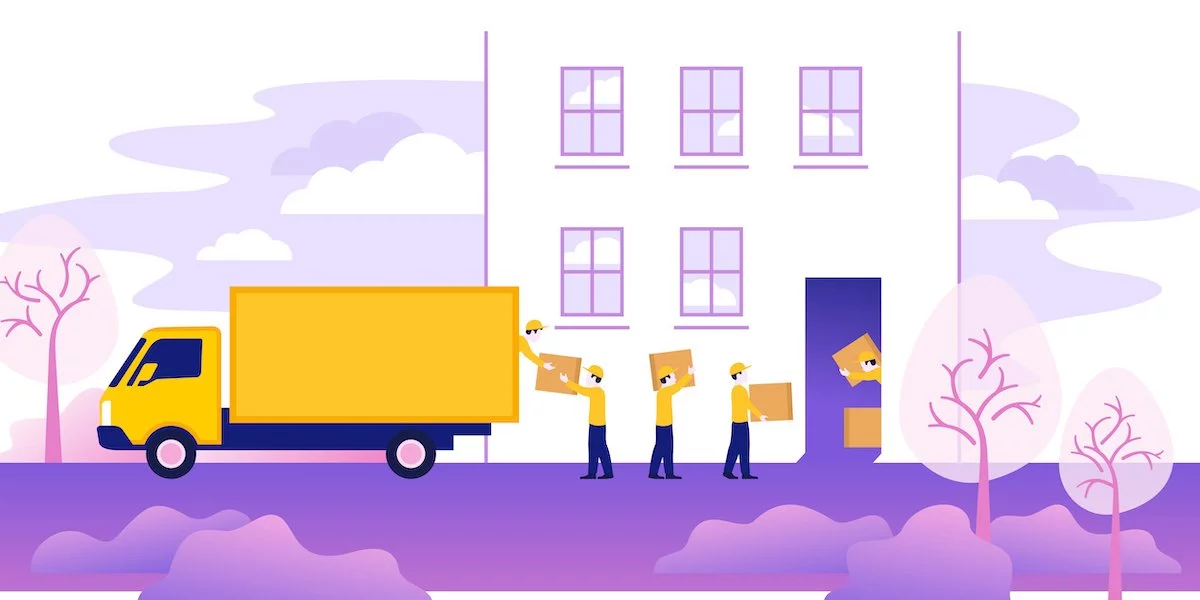 Ensuring that first delivery attempts are successful is one of the most effective strategies to keep operational costs down—but how do you actually make that happen? In this post, we will tackle the importance of successfully delivering on the first attempt and how the right delivery route management software can help you improve your first delivery attempt success rates.
Why First Delivery Attempts Matter
Okay, let's start off by stating the obvious: a delivery attempt is considered successful when the delivery driver is able to get the order to the recipient or place it in a secure location as per the customer's instruction. If this doesn't work on the first try, the driver might make another attempt later in the day, or they may be stuck hauling the undelivered goods back to the warehouse and trying again in the morning.
Failed delivery attempts happen for various reasons. There may be an issue with the goods themselves, or they may not fit in the elevator up to the recipient's condo, or there may have been an undisclosed set of stairs that posed a challenge. But more often than not deliveries fail for the simple reason that the customer wasn't ready to receive the order when the driver showed up.
Why this happens is another question entirely. Sure, there are plenty of instances where the customer simply flakes out. But the most common cause is a simple lack of visibility. When customers don't know when to expect an order to arrive—whether because the time window was six hours in the middle of a work day or the driver was running two hours late without sending word to the customer—they're more likely to be out of the house or even just away from their phones. In short, when you don't keep customers in the loop and strive to keep your delivery promises, the end result can be a high rate of failure on the first delivery attempt.

How Failed Delivery Attempts Can Impact Your Business
Again, the failure or success of your first delivery attempts can significantly affect customer service and your bottom line. But what do those impacts actually make themselves apparent?
High costs
Each delivery attempt costs you money—in fact, you're potentially doubling your last mile costs each time you have to reattempt. It's highly unlikely that you are charging your customers additional delivery fees for the additional delivery attempts, which means you are shouldering the costs yourself. And, again, the odds of damage increase each time you attempt delivery, which can boost your costs in the long run as well.
Low customer satisfaction
Customers are not as forgiving as they were when retailers and other businesses fail to deliver on time—especially when they paid for fast shipping options. One study revealed nearly 70 percent of shoppers said that they are less likely to patronize the same brand again if their orders don't arrive when expected. And it's easy to see why: Especially with scheduled deliveries, not knowing when the driver is going to show up is stressful. Folks who have taken time away from work to wait for a package don't want to feel like their time has been wasted, and the experience only gets worse without visibility. No one wants to then relive all that anxiety a day later.
How Delivery Route Management Software Can Help
All of the above raises one important question: how do you improve your first attempt delivery rates? For starters, you need to find the right delivery route apps.
With the right delivery route management software, you can coordinate all last mile-related information and logistics processes into one system. Your route optimization solution should offer a holistic approach to delivery management that includes optimizing routes, tracking deliveries, and communicating between touchpoints.
If you can find the right logistics routing software, you can make a huge improvement in your delivery attempt success rates. Here's how:
With robust KPIs and reporting, you can monitor your first attempt delivery rates so you can compare them with past performance
If you can implement self-scheduling where customers can choose their preferred delivery time windows, you can decrease the odds of not-at-homes.
By offering real-time tracking of drivers and packages through email and text messages, you can ensure that customers actually know when to expect the delivery.
Providing customers automated notification on the delivery date so they can confirm whether the original delivery time helps you avoid deliveries that were never going to work for the recipient.
The ability to communicate with the driver on the fly gives you the flexibility to adjust delivery schedules based on real-time information. This can include smarter exception management techniques that improve customer satisfaction.
The most important thing your delivery route management platform can offer, however, is delivery ETAs that are actually accurate. If you're empowering your drivers with routes that are actually doable, you put them in a position to help you keep the promises you made to the customer. If your ETAs are constantly wrong, all the visibility in the world won't help you to get your deliveries right the first time.
The right delivery route management software enables you to offer both customers and drivers integrated interfaces, enabling them to track order locations, estimated times of arrival, and other crucial information. As order volumes rise, businesses must prioritize cost reduction and efficiency. Cutting down the costly second and third delivery attempts with the help of the right technology is one of the best strategies to boost operational efficiency and ensure customer delight.