It is not easy to create routes for drivers. Efficient route planning without a proper tool is nearly impossible, especially when there are dozens or hundreds of delivery routes to plan. The use of ineffective, manual methods such as spreadsheets and paper create a lot of work and cause records to be disorganized.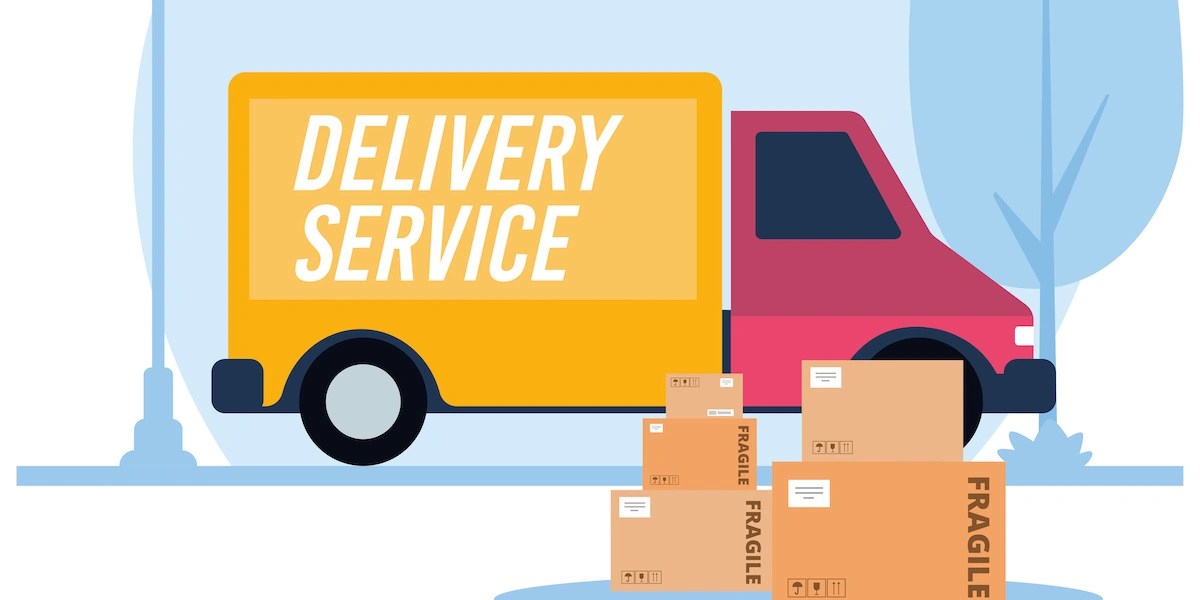 By contrast, the right route planning can ensure smooth, effective route planning. Here are some tips to simplify your delivery process, boost operational efficiency, and help you communicate more effectively among all delivery stakeholders using the right solution.
Making the Most of Your Mobile Route Planner
During route planning, a variety of factors need to be taken into consideration such as customer availability, service time expectations, and traffic conditions. Route optimization with the use of a mobile route planner enables fleets to fulfill as many delivery orders as possible and to share real-time tracking information with customers. The following tips will help you turn route planning into a value-additive and sustainable service for your operations.
Track the location and status of drivers
Accurate scheduling is essential for efficient delivery management. A dispatcher must be able to determine precisely which driver is available during a given timeframe, and you need to be sure that your drivers are actually following the assigned routes and that everything is going to plan.
By offering real-time tracking, advanced route planning apps for drivers help you better manage the time of your drivers and ensure that the drivers follow the correct routes. With this kind of tool, dispatchers can also make adjustments on the fly, which allows for greater control and flexibility. Dispatchers can re-arrange delivery schedules according to emerging conditions or last minute requests. Your driver mobile app should update these route changes automatically, giving drivers easy access to route updates as they happen.
Optimize vehicle capacity, utilization, and loading
A multifaceted approach is necessary if you want to turn route optimization into a real value driver. Among the ways you can optimize your operation's productivity are:
Vehicle capacity: Before sending out your drivers, you should evaluate the storage space available in each of your vehicles to ensure that you are using them as efficiently as possible.
Vehicle utilization: Determine the time spent driving, idling time, loading and unloading time, pre-loading and awaiting departure time, delayed delivery time, and vehicle maintenance and repair time. You can amend the delivery schedule based on such metrics.
Vehicle loading: Drivers should load the goods according to the optimal delivery route by arranging the parcels in the vehicle. In this way, the items are sorted and positioned in the transit truck to make it easier to locate them and shorten the time spent at each stop.

Automate import of data
Your fleet managers are always slowed down by manual data entry. The process of entering delivery orders and similar information into spreadsheets is time-consuming and does not provide you with an accurate overview of your operations.
It should be possible to import excel sheets into your fleet routing software to save time. You might even be able to directly integrate it with other data sources via API. Not only does this boost the accuracy of your information, it also paves the way for powerful reporting capabilities and customizable dashboards, which can help you gain a clear understanding of how your business is performing.
Reduce missed deliveries and redeliveries with accurate ETAs
To make your delivery operations as efficient as possible, you must take steps to prevent products from being re-delivered or delivered to the wrong location. Re-delivering the same order will cost you more time and money without generating any additional revenue.
The trick here is to leverage AI to ensure highly accurate ETAs that are updated in real-time based on driver status updates. When you can accurately predict the ETA for each delivery, you can present that information to customers via text, email, or even a live tracking portal. In this way, they're less likely to miss the arrival of the driver. Of course, at the same time, the driver is that much more likely to be on time, since they're being empowered with route plans that can actually be executed on schedule.
Enhance cross-fleet productivity
Maintaining and boosting fleet efficiency requires a clear understanding of how your fleet operates. Calculating routes with multiple stops for a group of drivers is time-consuming and difficult. Route planning manually becomes even more challenging when factors such as traffic patterns, fleet size, and delivery timeframes are also taken into consideration.
Optimizing the number of deliveries is only possible using route planning software. Keeping your whole fleet in mind, an efficient route planner can automatically determine the most efficient and cost-effective route plans across the board. The software allows you to access data easily and organize cross-fleet operations seamlessly.
Prepare a plan B to avoid delays
Your delivery time must be optimized to enhance customer retention. The likelihood of repeat business with the same company drops when customers receive their orders late. That's why you should leverage your route planning to ensure that you can always respond to disruptions quickly and effectively. This might be anything from inclement weather, major roadblocks, and traffic accidents to larger supply chain disruptions.
Real-time routing algorithms in route planning and optimization software are designed to enable you to adjust and update your plans as soon as these events emerge. Your drivers can also be provided with updated driving directions based on these changes. In this case, drivers can focus on delivering their goods rather than figuring out which route to take in anticipation of a mishap.
Communicate with your customers consistently
It can be difficult to keep track of the delivery status of hundreds of customers. But in this day and age, you and your clients really need to be able to access real-time information on your drivers' location by using route management software to ensure that delivery times are kept accurate.
Automating customer communication can ensure customers have access to the details they need to prepare to receive their orders—all while reducing inbound customer service calls. Updates can be delivered via email or SMS to a client's designated contact, which frees up customer support representatives to handle more complex customer issues.
Using the tips above, you can plan routes more efficiently and economically, generate more accurate ETAs, save time, and ultimately make better use of resources. In this way, a mobile route planner can simplify logistics planning, route design, driver and vehicle tracking, communication, and analysis of all deliveries through a single interface.
In the end, with the right mobile route planner, delivery organizations can easily manage orders, send plans directly to drivers' mobile phones, monitor their progress in real-time, analyze the reports, and take action to make delivery operations more efficient across the board.