Dispatchers and route planners who manage a team of last-mile delivery drivers may find efficient routing a challenge. It can take hours to plan, optimize, and implement a delivery route, whether you use a manual method or a legacy route planning tool. There's a lot of stressful complexity in trying to figure out which drivers should make which stops at what time.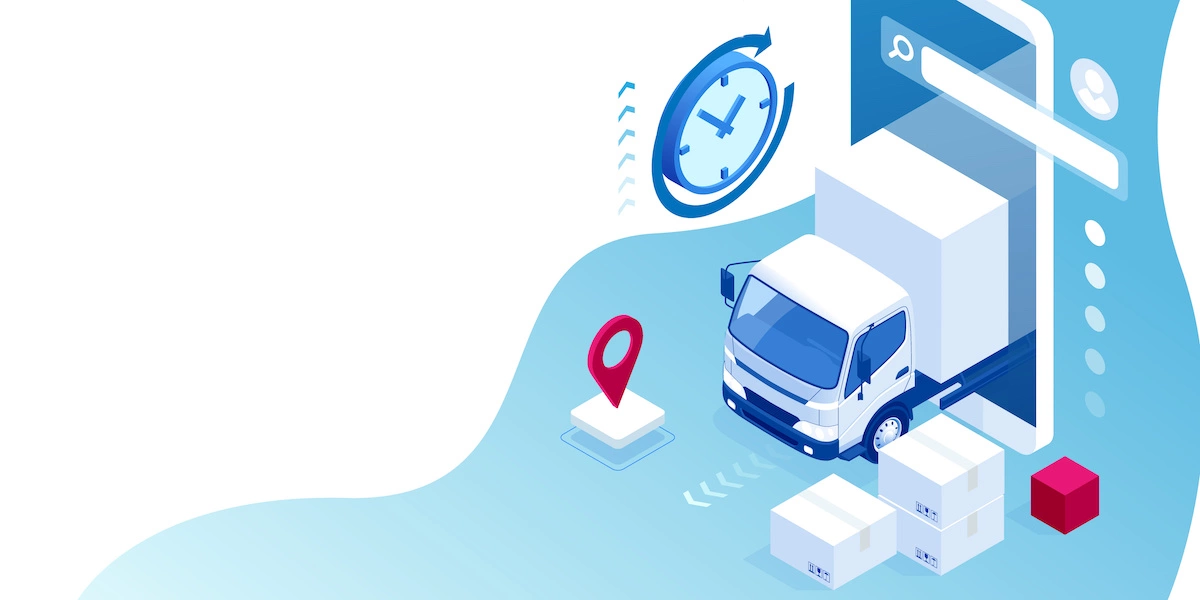 Once your delivery drivers have been assigned deliveries and your delivery team's routes have been decided, you still have to ensure your drivers know where they're going and have the right directions. Keeping customers informed on their delivery status is vital, and you also need to track the progress of every route as it unfolds.
Luckily, a route planner's work can be made easier by a route optimization engine that streamlines the entire dispatch and delivery process. The right tool reduces the amount of time you spend planning, optimizing, and distributing routes, in addition automating recipients' status updates and updating delivery ETAs in real-time.
This post will discuss how smart dispatching and routing tools help fleet managers and dispatchers plan and optimize routes to reduce delivery time, keep customers engaged, and create a more connected delivery process.
The Function of a Route Optimization Engine
You probably know how time-consuming it can be to manually plan your delivery routes. No matter how in-depth your local knowledge and how well you understand the area, it's impossible to efficiently optimize routes by hand every day. Plus, manual route planning processes don't allow you to share routes with your drivers, so you have to do that manually as well. If you need to make any last-minute adjustments to your plans, you're most likely going to be out of luck—something that's also true of many legacy routing software solutions.
Cloud-based last mile routing software developed specifically for final mile deliveries can provide a way out of this dilemma. Here's what the right route optimization engine will offer for your delivery operations:
Create more efficient routes
The software imports order data and requirements and automatically figures out your routes in the blink of an eye. Within minutes, multiple optimal delivery routes can be calculated, significantly reducing dispatcher and driver workload. Not only can the right software generate efficient routes that minimize drive time, it can also offer a smarter way to calculate ETAs such that they're actually accurate.

Route by driver availability and skill
You can add each of your delivery drivers along with the capacity of their vehicles to the routing and dispatch system. Each delivery route is then calculated in the software so that it can figure out who can take which tasks to ensure your entire fleet is being used in an optimal way—accounting for differences in things like driver skill and speed factors.
Make changes on the fly
When you don't have smart routing optimization software, it's impossible to change delivery routes without having to manually calculate changes and contact drivers one by one to inform them of the changes. All of these factors slow down the delivery process and result in recipients being left waiting for deliveries, all while making your business less agile and adaptable.
On the other hand, the right software can adjust delivery routes and reroute drivers automatically when conditions call for it. This way, delays are minimized as the software sends automated notifications to customers informing them of the new delivery times.
Send accurate driving directions to each driver
Your route optimization software prepares driving instructions for every delivery route, which are sent out to the appropriate drivers, with your drivers following directions using their own mobile devices. When your routing software also applies AI capabilities to ensuring correct addresses, you can reduce disruptions even further
Monitor deliveries and routes in real time
Things can change quickly once delivery routes have been established. Things like inaccurate addresses, slow traffic flow along delivery routes, customers who aren't at home to receive their orders, and more can slow down your deliveries significantly.
The best route optimizer automatically adapts routes to minimize delays along the whole route, modifying routes and updating ETAs accordingly. Ideally, the driver would receive updated driving directions via the mobile app and follow the updated routes to each delivery location.
Real-time monitoring of drivers' delivery routes is enabled in part by GPS tracking in the software—but it's also powered by prompting the drivers to make ongoing status updates within the app. This way, the dispatcher can track the progress of each order, such that they don't have to make repeated calls to find out the driver's exact location or what stop they're up to along the route.
In addition, dispatchers can view updated arrival times for every stop, so they can communicate those times with customers. An advanced software, however, can notify recipients of ETAs in real-time, minimizing the number of calls from customers.
Automate customer notifications
Calling recipients and updating them on delivery times isn't a productive endeavor for dispatchers. Neither is it a pleasant experience for customers who increasingly see phone calls as the last resort among possible modes of communication.
That's why your routing software should automatically send recipients notifications via email or SMS informing them of the updated delivery times. This streamlines customer communication by eliminating the need to correspond directly with recipients. The effect here is even more powerful when you're consistently providing accurate delivery ETAs. Why? Because this makes it that much more likely that the customer will actually be at the delivery site when the truck arrives. This feature allows drivers and dispatchers to save time on rescheduling routes and assignment re-delivery attempts.
In the end, your route optimization engine should be a jam-packed tool allowing dispatchers and routers to save time and resources by optimizing delivery routes, distributing delivery assignments to drivers, providing accurate driving instructions, and offering real-time tracking and automated accurate updates. It's a must-have solution for efficient and cost-effective delivery operations—and, more importantly, it's an integral part of ensuring customer satisfaction in the modern delivery market.