We all know that the fastest and most efficient routes use less energy and time. When you're working with a large number of routes involving numerous stops and orders, route planning becomes even more important for delivery organizations. Transport and logistics businesses often operate on tight timelines and can't afford to sit in traffic for hours with their trucks crisscrossing one another.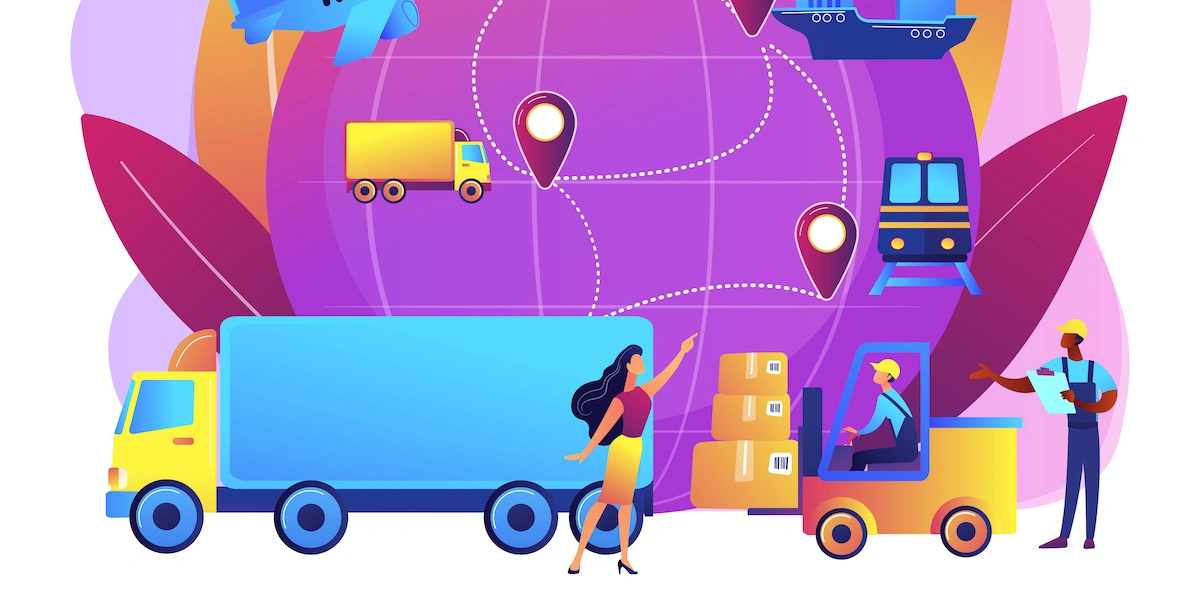 The last mile accounts for 53 percent of all shipping costs according to one study—but this can be reduced with better route optimization and planning. To make this happen, you'll need specialized software route planning with enhanced features and capabilities.
An In-Depth Look at Route Planning Software
Route planning refers to the process by which fleets and their partners weigh internal and external factors to determine the most efficient routes for drivers to take between multiple drop-off points. This is, simply put, impossible to pull off efficiently by hand, which is why the best routes for delivery are planned using route planning software. Cost-effective routes reduce fuel consumption, minimize delays, maximize vehicle and driver utilization, improve customer satisfaction, and drive increased profit.
Route planning software makes use of cutting-edge technologies such as machine learning and artificial intelligence to automate planning and monitor last mile execution in real-time.
Routing software also interprets historical data in order to make informed assumptions about traffic trends along a particular route. Likewise, advanced algorithms can predict the flow of traffic using historical data from a given region. With the help of advanced algorithms, routes can be efficiently designed and accurate arrival times can be generated.
As a result, you can reach the customers within the stipulated ETA—and thereby enhance the customer experience. Consumers then become more likely to use your services again.
Of course, optimized route planning isn't just about hitting ETAs (though that's incredibly important). It's also about maximizing delivery capacity. When you're able to let your software route around delivery capacity constraints, you can get more out of your existing drivers and assets.
Most companies have finite delivery resources. At a glance, some fleets seem to lack the capacity to fulfill high volumes of orders. Having under-utilized capacity also raises vehicle costs per unit carried, something which doesn't make sense in an era where on-demand deliveries are on the rise. A route planner evaluates the capabilities of the fleet and works around defined business parameters to make sure you're delivering as much as you can within your capacity constraints.

The right software assigns resources to areas according to delivery agents' ability to fulfill the orders in their locality. In this way, it reduces the risk of delays and omissions in deliveries by making sure that knowledge is utilized efficiently, while effectively utilizing resource capacity for easier returns.
Given all the above, it should be pretty clear how you can improve route planning at scale by investing in dynamic route planning software that takes into account a wide array of factors (like customer-requested time slots, driver accessibility, and how long it will take to deliver goods). These planning tools enable drivers to do their jobs more efficiently and help fleet managers and routers to plan routes more quickly and easily.
Advantages of Software Route Planning Systems
Here's how advanced route planning and optimization solutions can help you get the most out of your delivery network:
Routing around driver availability and skills
The right software is able to adjust its drive and service time assumptions based on the speed and skill factors of individual drivers—and can even generate routes where only certain drivers are assigned certain kinds of deliveries or installations.. Depending on the skills required, it will automatically assign tasks to the right drivers.
Automatic updates to routes
It may be necessary to update your routes over the course of the day. An advanced software route planning system keeps track of last-minute cancellations or other changes and immediately informs customers via email or SMS messages, in addition to updating drivers through a mobile app.
Flexibility in driver scheduling
Routing software should give you the flexibility to allow drivers to start and finish at home or elsewhere. It should also be able to track the number of hours workers can work and work to make sure labor is allotted in the way that makes most sense for your business (e.g. adjusting routes to avoid overtime). This should also extend to automated work break planning. Plan optimal break times for drivers to minimize disruptions in your last mile delivery services.
Customers self scheduling
With an advanced solution, you can work with customers to accommodate their preferred specific date ranges or delivery windows to provide them with the best experience possible. Here, you'll need a solution that's able to automatically track capacity utilization to provide customers with options that are actually feasible.
Planning based on the type of vehicle
Your software should also plan routes according to the vehicle-specific features required for the orders like refrigerated trucks or based on the truck's capacity.
Variations in jobs and orders
The right software enables fleets to plan for multiple depot visits for restocking or unloading as well as take into consideration backhauling and reverse logistics plans. It includes wait times and variable task durations in finding the most cost-efficient routes.
Advanced features and customization
When a solution uses historical data to provide insights that can help improve current delivery processes, you can create more accurate routes that actually work with your delivery plans. It's also useful to have features like geofencing to make sure drivers are sticking to their assigned routes. Route execution and logistics coordination. Solutions that can be easily configured to meet your specific needs are, generally speaking, more likely to yield ROI quickly.
Automated alerts
In the event of a delay, route divergence, or some other unforeseen event, the solution should be able to automatically alert fleet managers, dispatchers, and customers. This leads to high first attempt delivery rates, saving money on storage or re-delivery expenses.
At the end of the day, delivery routing software can automatically allocate resources efficiently, analyze past and present data, and optimize resource utilization so that fleets can maximize efficiency. Businesses can use it to increase productivity, decrease empty miles, direct drivers to the right locations, and ensure compliance with service-level agreements seamlessly. All these results in lower operating costs and improved customer satisfaction.