There's no doubt that an advanced delivery route planner app offers businesses a way to cut down costs and ensure great delivery service. The right routing software, after all, can find the fastest routes in just a few clicks, improve your ETAs, and ultimately give you better tools for delighting your customers with a high quality delivery experience.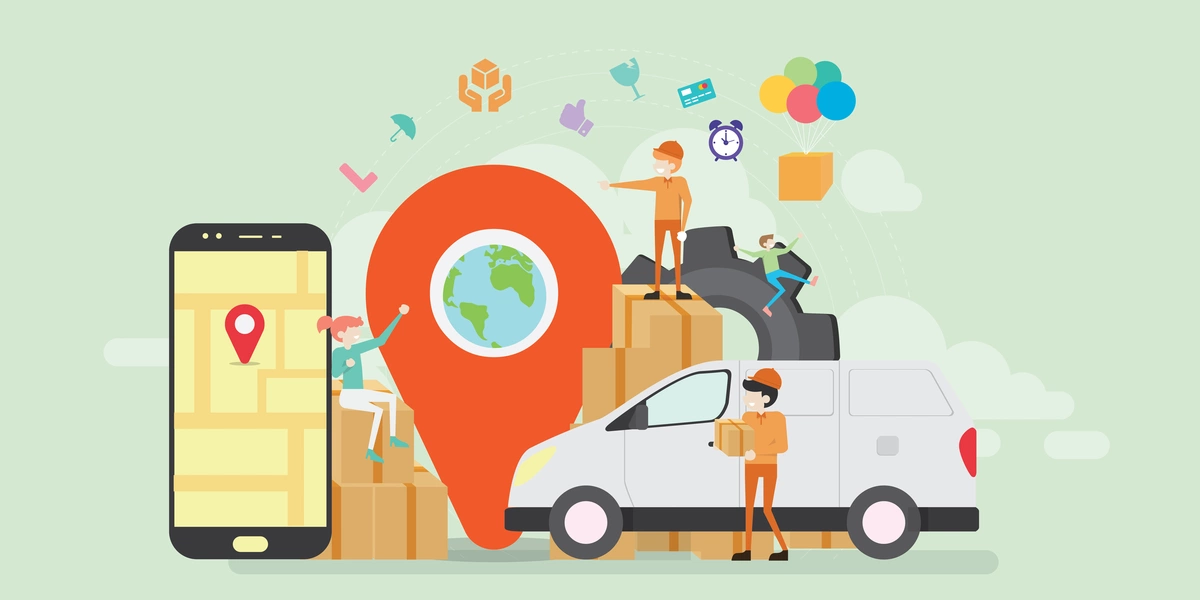 Indeed, a route planning solution can offer many benefits. But just getting the first one you demo and then telling drivers to use it isn't always a recipe for success. The right delivery route planner app can be a huge boon, but there are plenty of considerations that come into play for getting the most out of your software. Here are six of the most important steps for organizations thinking about implementing a delivery route planner.
Begin with the Right Goal in Mind
Strategic planning requires identifying business goals and determining steps and tools needed to achieve these goals. You don't want to purchase a multi stop route planner without thinking about why the tool is being bought in the first place. This is not to undersell the value of route planning software, but rather to remind stakeholders that if you don't have a clear goal for your implementation it's going to be difficult to make informed choices throughout the process
Would you like to reduce the miles driven by your drivers on a daily basis? Provide customers with more accurate expected time of arrivals (ETAs)? Reduce your fleet's overall operating cost? Expand business operations more easily?

An advanced route planning app can help businesses achieve any of these goals, but you need to know what your priorities actually are if you're going to address any of these challenges successfully.
Communicate Changes Effectively
By the same token, you certainly don't want to implement changes without much thought of getting the buy-in of their employees. Major changes are hard to implement in any organization given that many employees will offer some kind of resistance.
The same can be said when rolling out a new delivery route planner app. Keep in mind that the planning solution will be used by different departments in a variety of ways. It is then important to communicate the changes effectively as the employees who are set to benefit most from the new solution are likely also the ones whose day-to-day lives will be transforming the most.
Here, it's important to stress the benefits the route planning software brings to individual employees and to the company as a whole. It's also recommended to seek the advice of those who will directly use the delivery route planner during the procurement process. Doing so will make employees feel valued and will make them more receptive to changes that are about to take place.
Getting the buy-in of the planners way ahead of the implementation will go a long way in achieving implementation more seamlessly. You should also communicate the changes to other teams like sales, IT, customer service, and finance.
Loop the IT Team Early On
You might have the most advanced multi stop route planning solution in the world—but if you fail in integrating it with systems, it will create confusion and data silos. This problem can easily be avoided by involving the IT department early on. Businesses should keep in mind that route planning is not a stand-alone process—it is part of the larger order fulfillment process and directly links to other business functions.

Remember that details of each order are fed to the delivery route planner by other systems like your warehouse management system or point of sale. Order details may be shared with the finance, customer service, and sales teams, to name just a few. The app might have to integrate with telematics solutions. In a perfect world, the new solution would help streamline your technology somewhat, but even then there's likely to be a lot of complexity at play.
By the same token, it's also worth hearing from the IT team about what they value in a technology vendor. While route managers and customer support staff might be looking for particular features and functionality, the teams that are actually going to have to do the implementation and maintenance of your technology stack might be wondering about other things. Not only might you want to consider things like technology integration, but you might also want to seriously reflect on the vendor's track record:
Do they have a history of consistent product updates and releases?
Are they offering a future-proof, cloud-native solution?
Do they own their own IP?
Are they hands-on with their customers when it comes to integration, implementation, and ongoing support?
The answers to these questions can be quite telling from an IT perspective.
Pay Attention to the Details
It is quite tempting to use the route planner solution as quickly as possible. But enterprises should remember that making the most of the software's benefits entails careful planning and ensuring the accuracy of data including vehicle costs, locations, cube data, trailer configurations and so much more.
Why? Because your software, when provided with incorrect or incomplete information, will offer its users incorrect answers. For example, entering incorrect delivery points in the solution will yield inaccurate ETAs, since that drivers will be spending much time finding the delivery destination. This is particularly crucial in B2B use cases, where users might be mapping a set of recurring stops into the route planner before utilizing it.
Train Employees Thoroughly
Aside from ensuring the buy-in of employees, companies must also train future users of the route planner. Companies should not skimp on employee training as the success of the implementation of the software relies heavily on the ability of employers to use the solution properly. Plus, it is during training when all the company's system integration and planning efforts come together to ensure a seamless transition to a new routing planning process.
Companies can tap the help of their software vendors when developing training materials and sessions. Including as many as possible employees in the training is also important as there will be a deep bench when the main users of the software are unavailable. All that being said, you can and should look for a delivery route planner that's intuitive and easy to use. It shouldn't take your team weeks of intense training to get the hang of routing.
Customize the Delivery Route Planner App to Fit Your Business Needs
No two businesses are alike—especially when it comes to last mile delivery. This means that cookie-cutter or one-size-fits-all solutions aren't going to cut it. You need a delivery route planner that's customizable, so you can set your own parameters and choose your own constraints. For example, some establishments with recurring orders prefer to have the same delivery person do the drop-offs every time. A customizable route planner will allow this request even if it is designed to find the best tasks for the most suitable drivers.
In the end, route planning software can be an exceptionally useful tool in minimizing overall costs and meeting consumers' demands more effectively. And if you follow these six implementation steps, you can truly maximize the route planning solutions' benefits.